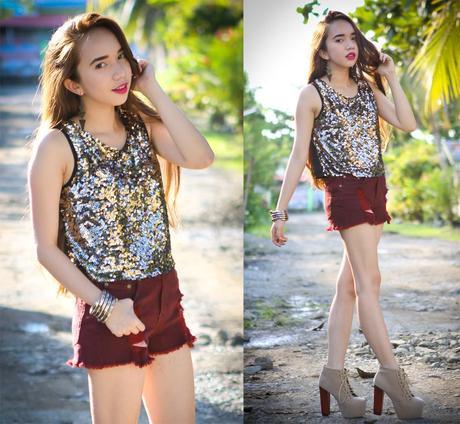 Look 296
Golden
Sequined cropped top and bangle, PINKaholic. Red highwaist shorts and earrings, Forever 21. Taupe booties, AsianVogue.
Loving anything that's sequined or golden at the moment. So I humbly ask for your understanding whenever I post anything metallic, sequined, or perhaps denim highwaists. It's just that I can't get over wearing it everytime I get the chance to do so. Getting out of hand? Urrrgghhh!! Maybe!

I won't elaborate much on tackling about my LOTD. You know very well how my outfit goes right? Here's the equation just for the hell of it!
Cropped tops + highwaist shorts + shoes = WickedYing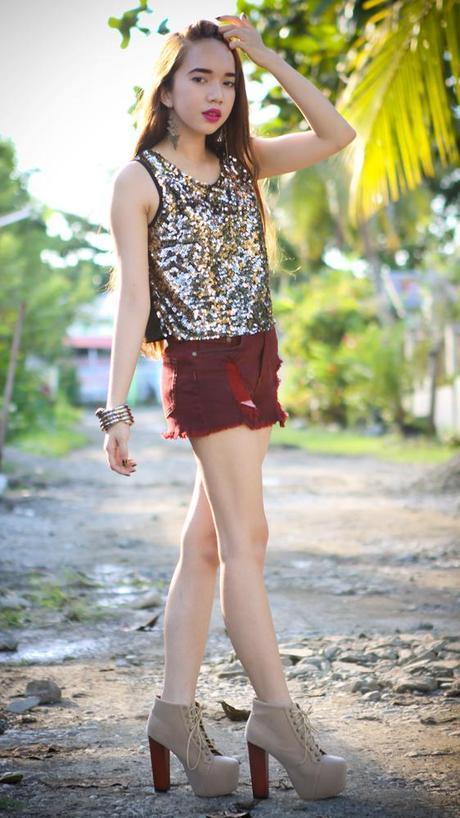 Love the walking with matching "surprised" effect pose. I don't know how to pull it off. It always turns out awkward!

Reminds me of a shoot in the Rodeo Drive in an ANTM episode. If I'm not mistaken, it's the Ann Ward cycle. Don't remember much about it. I'm a big fan of her though!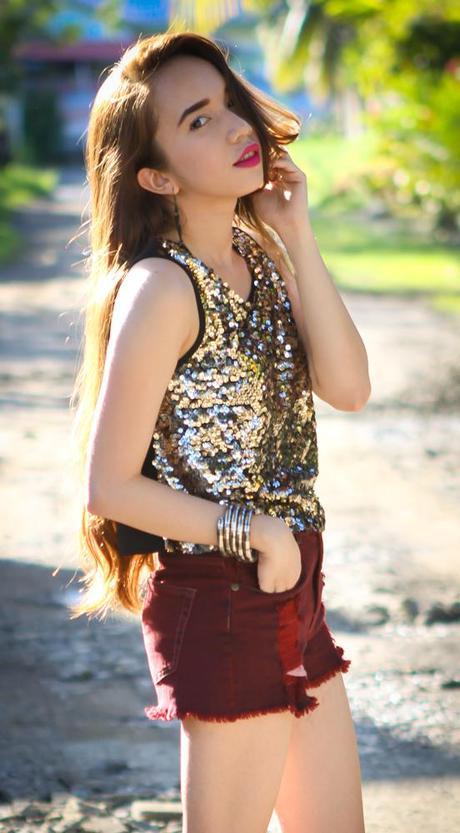 Notice my earrings? Love em! Just bought them btw.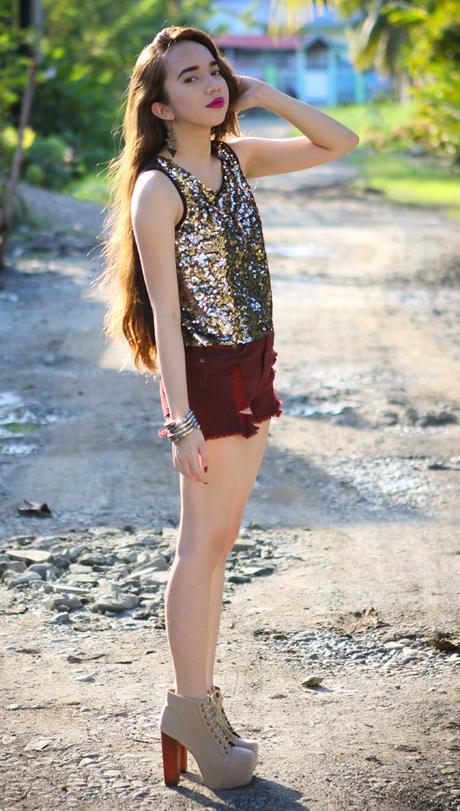 Here's the effect when the photographer is standing up. Me = short-looking!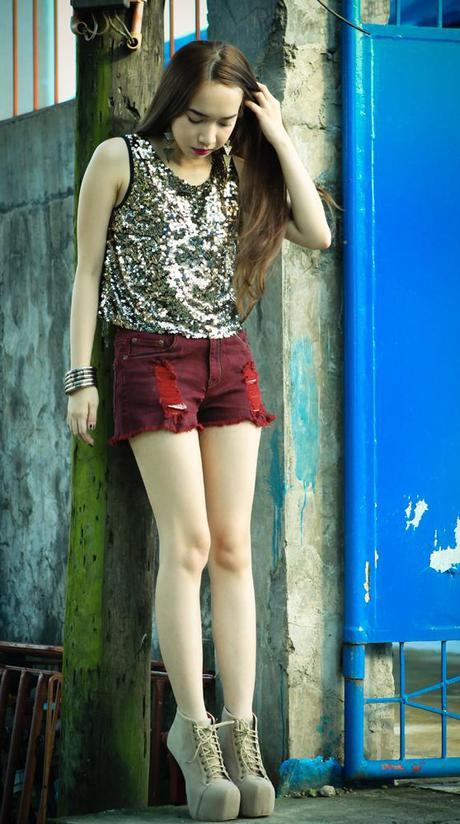 My first choice when hunting for location to shoot. The blue gate is such a pain in the eyes I had to process it. And no, I didn't mean for it to sound like pain in the a**. It's pain in the eyes! Haha!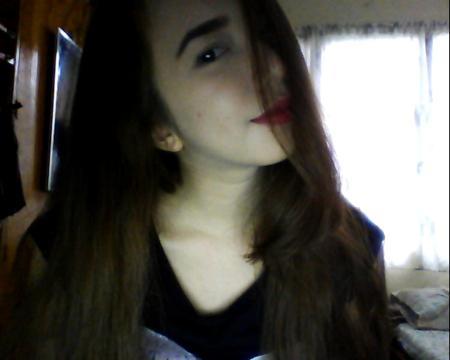 DailyBooth snappin' early afternoon.

On the other news, the shoe racks I've ordered last Monday arrived today. Yay! Boyf assembled them in a heartbeat. Whew! Thankful he's there, or else I wouldn't be able to find a way how to do it myself. Lol! Until now, I still can't figure out a way on how to arrange my babies. Some of them needs a good cleaning and some lint-rollin' for my suede pairs too. Haha!
Stay wicked!