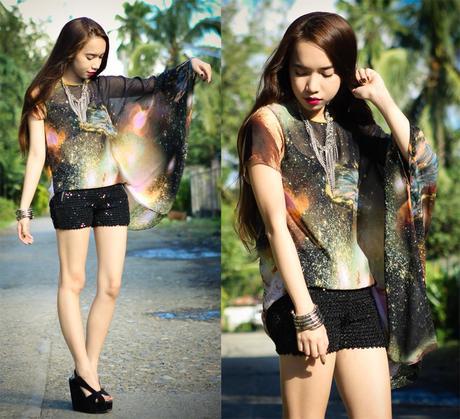 Look 294
I'm All Cosmic
Galaxy top, bangle, and sequined shorts, PINKaholic. Black suede wedges, Love Jen. Chain necklace, Forever 21. 
Hello Look 294!
Yes, I've (sort of) hoarded galaxy prints in PINKaholic's last collection. I had this, the 3/4 sleeves top, and the fully-lined dress. But this particular one is my favorite. It's got a cute wing detail on the other side. Talk about dramatic! Teehee!

Paired it with my sequined shorts too. Since it is loose up top, a fitted shorts would be great. It's got a fit that accentuates my rather wide hips! I knoooow alright, I hate it!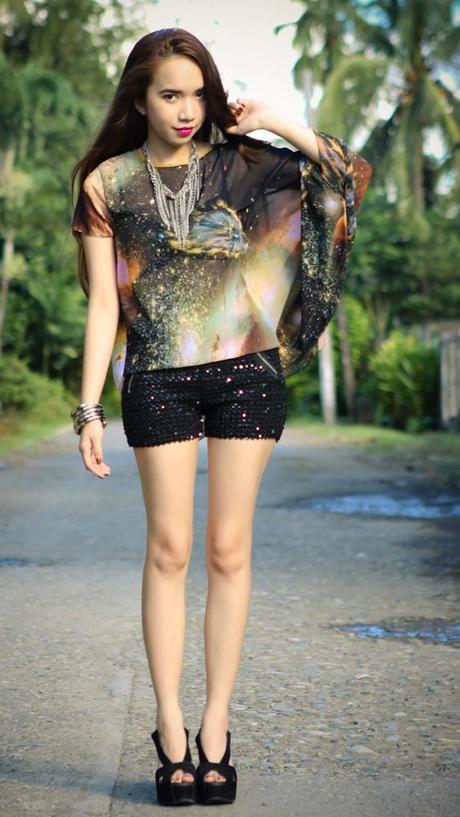 Worried on how to show you the wing of the top, I kept posing like this all throughout the set. Wide hips alert!! Gaaaah!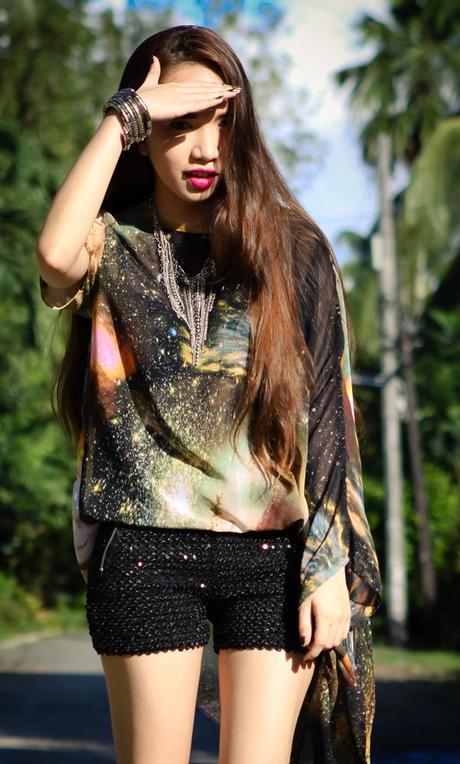 And because it's super init, I had to cover my face when on standby. SPF 30+ might not help!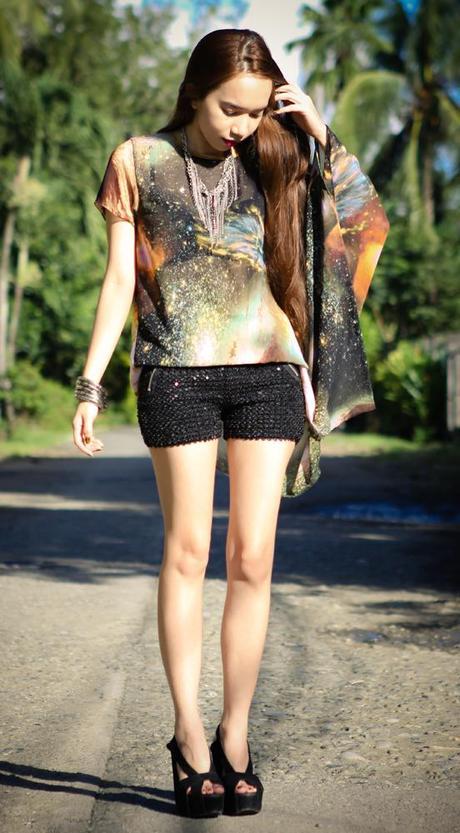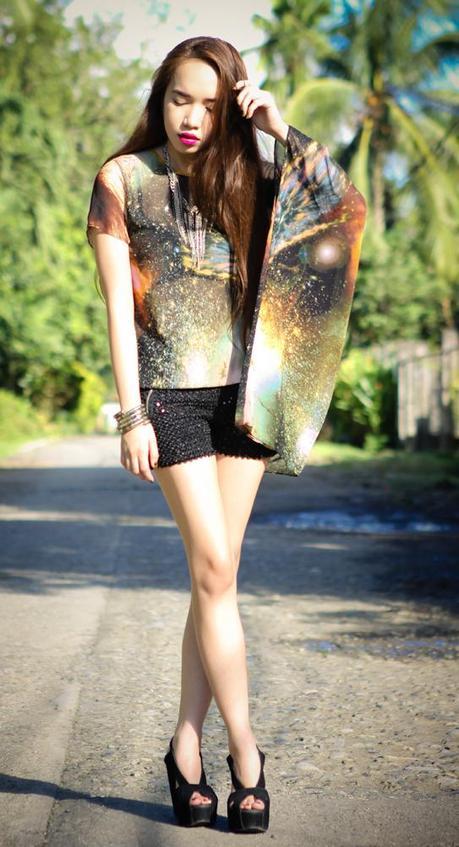 Outtakes, outtakes, outtakes.
Still using NYX Matte lippy in Sweet Pink here. Thank goodness for hot pink shade of lippy. Goodbye pale photos and Photoshop spray paint. Lol!
Anyway, I went window online shopping today. Heeee! Found a lot of cute shoes. I think I'm getting desperate each day, no new babies since the new year. Why?? Just when I've lifted my shoe-shopping ban, I can't find the kind of shoesies I like. Oh well!

Have you found the elusive red platforms from Folded and Hung yet? Those shoes have been haunting me all this time. NEED!! WANT!! 
Stay wicked!