Hello Fashionistas! I hope you are enjoying your pre -weekend Friday . I have a quickie for today . Get your minf out of the gutter…it's a fashion quickie! Nicki Manaj took London by storm this week promoting her sophomore effort Pink Friday : Roman Reloaded. The Young Money rapper emerged from the W hotel wearing a bright pink Barbie costume consisting of a pink hat, huge spaceman boots and tutu-style dress.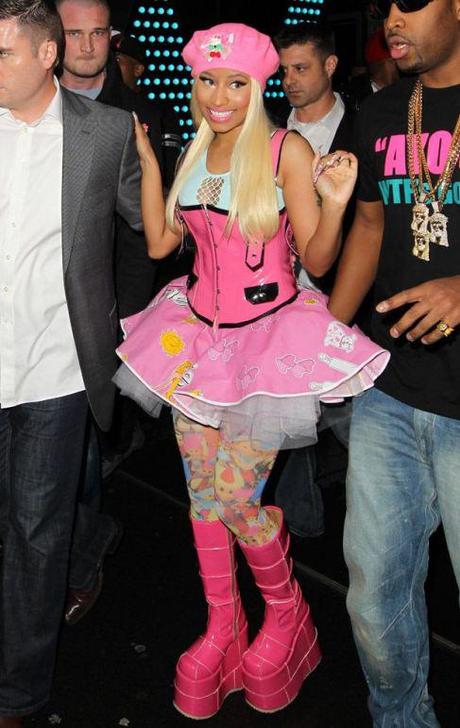 On another outing Nicki Minaj rocked platform boots, sheer tights,  red PVC jacket and a skirt made of leather bondage straps.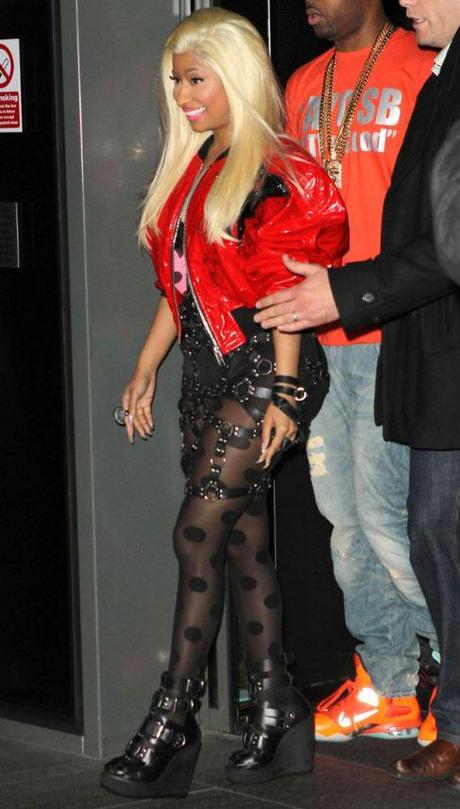 The star spoke about how she chooses her style saying, "It's all very impromptu. I hate planning stuff. I don't know.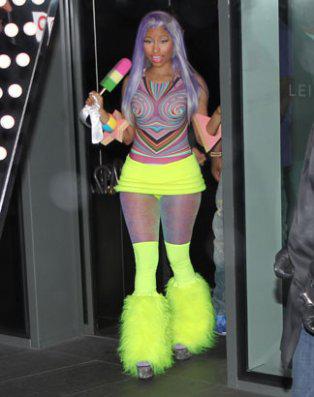 No matter what she picks we love her for her nerve to wear it and she wears it well. 
Until Next Time…………
Stay Fly!!