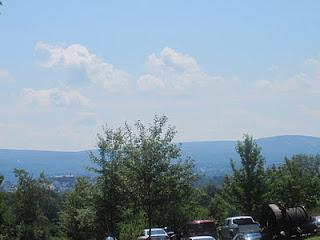 Surrounded by gently rolling evergreen hills accented with crystal clear glacial lakes, Scranton, Pennsylvania enjoys a superb location. The Pocono and Endless Mountains, 
part of the ancient Appalachian Trail, vertically-challenged, but also verdant, quaint, loom a mere 20 minutes from downtown Scranton. Art Deco architectural gems, a nod to the town's halcyon days of the 1920s and '30s, are scattered throughout the city. The University of Scranton, Commonwealth Medical College, an abundance of yoga and dance studios, Triple A baseball and AHL hockey teams make the area culturally, intellectually and athletically rich. Historic landmark office buildings redeveloped as luxury apartment complexes, an influx of cafes and art galleries have revitalized the once depressed downtown area. Scranton even boasts a world-class airport.
Sounds great, right? So what's the problem? You already know. If you've heard of Scranton, it is an absolute given that you know it as one of the armpits of the country. Scranton cheerfully embraces its reputation as a joke.
I don't get it. I thumb through Scranton's tourist magazine and am greeted by ads touting tours of The Office, the NBC sitcom that pokes merciless fun at Scranton. The Office, of course, does not film in Scranton. When a town's greatest claim to fame is being the fictional setting of a disturbingly comedic TV show, that's not good. Even more dubiously, Scranton's other sales hooks are its 
now-defunct steam railroad system and 
coal mining history.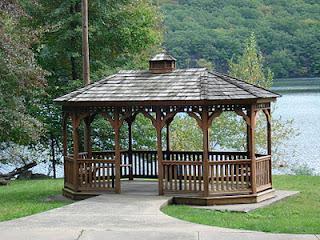 "Scranton was number three on Hitler's bomb list," my Aunt Sylvia repeatedly bragged. She offered this up as proof that Scranton was once legitimate. If the world's most evil and deranged perpetrator of genocide deemed Scranton worthy of decimation, well then, Scranton must have once been important.
Even so, I ask you this: Why on earth would anyone, today, go on vacation to tour a coal mine?
This is not how I would market Scranton. I grew up here, moved away in 1978, fled, leaving behind brutal winters, sweltering summers and a town that was even more depressed than me. Like everyone else, I could find no redeeming features in Scranton, Pennsylvania. I returned 34 years later with a different perspective that evolved after I began flying into Scranton from California and France and South America and India and Bali. From the air, Scranton is beautiful.
On the ground now I'm still marveling at beauty that's been here all along, but somehow remained hidden from me. And the location! 
A mere
two hours drive from New York City and Philadelphia,
 with Long Island's beaches, the Jersey shore, Lake George in the Adirondacks and Washington, DC all less than four hours away. Scranton is close to everything, yet worlds away from true urban mishigas.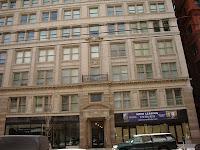 This past Monday was Martin Luther King Day. After six weeks of living in Scranton, I too have a dream. My dream is to launch a Northeastern Pennsylvania travel magazine, one that focuses on the natural beauty of the area and edits out all kitschy references to mediocre TV shows and dirty, nasty coal. One that advocates for a new rail system connecting Scranton to New York and Philadelphia and other Northeast Corridor hot spots. One that stresses the meaning of Pennsylvania: Penn's woods. One that underscores the most important feature any town could have: Scranton is voraciously dog-friendly.
Scranton is fabulous. Remember, you heard that here.