The living room is where we spend most of our time. It is where we sit with friends and family during a get together. The living room is a place to relax and unwind after a stressful day. That is exactly why our living rooms deserve a little in return.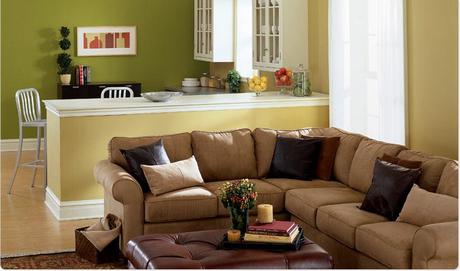 Decorating the living room is a fun way to bring the family together:
Every member of the family can offer their own opinions about how to approach the decorating process. There are also plenty of hot trends going on right now that may lead you in the right direction. 2013 is a new and exciting year for interior design. Themes are always a good idea. Decorating your living room with a specific theme in mind will help to give the room a consistent amount of elegance. This also helps to prevent one area of the room from standing out too much. If one area is too noticeable, then the rest of the room may seem dull or tasteless. Some classic theme ideas include the beach theme, Victorian and even minimalism. Minimalism seems to be a trend this year. The idea that less is more is nothing new. However, minimalism allows certain decorations to stand out. If there is too much stuff in a room, then the decorations may get lost in the clutter. Minimalism is classy and clean.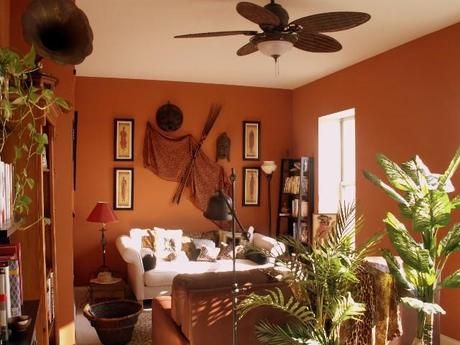 How you decorate your living room will effect the mood of the room:
There are plenty of ways to make a small room feel larger. For instance, smaller tables create this effect. Transparent furniture is one of the best and most interesting ways to make a room feel larger. Furniture made entirely out of glass or plastic may seem strange, but keep an open mind when decorating your living room. A transparent coffee table is both bold and minimal. That is a combination that is often hard to find in living room furniture.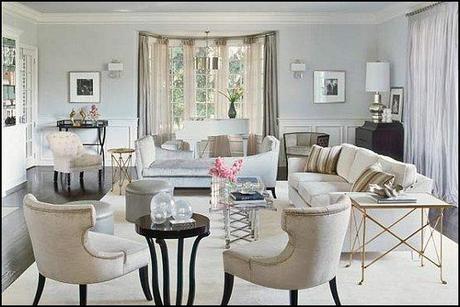 One theme that has been trending this year is the vintage glam theme.
This is a particularly fun theme that may include lots of gold and crystal. Wallpaper that glistens will really transform the living room. Metal threading can be used to add this effect without over doing it. Decorations must work together to reflect a single idea. That is the goal of a themed living room. Whether you love Hollywood or the beach, choosing a theme is entirely up to you. Have fun with it. You will be surprised with what you can come up with. Home remodeling company proudly serving the greater Baltimore, MD area.