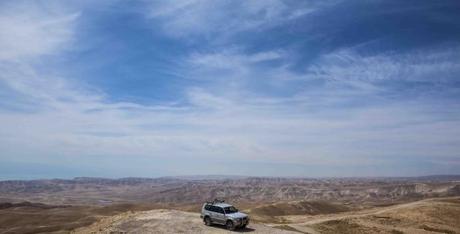 1 Flares
Twitter
1
">
Facebook
0
Google+
0
">
Pin It Share
0
">
StumbleUpon
0
">
Reddit
0
">
1 Flares
×
Living History: A Biblical Tour Through Israel (PHOTOS)
There are few places on Earth with more historical and biblical importance than Israel. From the Golan Heights in the north to the southern tip of Elat, the country holds a seemingly endless amount of history, and a fascinating history at that. While in Israel earlier this year we knew we had to explore and learn as much as we could, and lucky for us we met up with Nir from Hidden Valley tours who took us on one amazing journey. We met Nir in Jerusalem in a comfy outfitted Jeep which we would drive deep into the desert and explore the extents of southern Israel with.
"If you want to see the best that Israel has to offer… give Nir a call and he'll give you a day you will never forget and meet you with a kindness you'll be lucky to find anywhere else on Earth."
We drove through the city of Jerusalem and out into the distant desert where Nir told detailed information about all that we were passing from churches to universities, plant life to geological phenomena, neighborhood dynamics to the birds flying above us. Upon meeting Nir, one thing is instantly clear – he is one of the most real and passionate people you will ever meet and someone we instantly felt completely comfortable around. This is great when meeting strangers but simply crucial when you are a tour guide. Nir told us the areas around Southern Israel we could drive to, explained different possible routes and suggested what might be the most interesting to us but let us dictate what exactly we wanted to see.
 .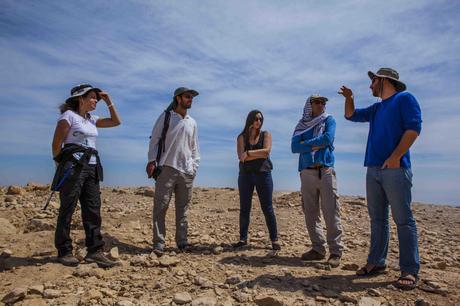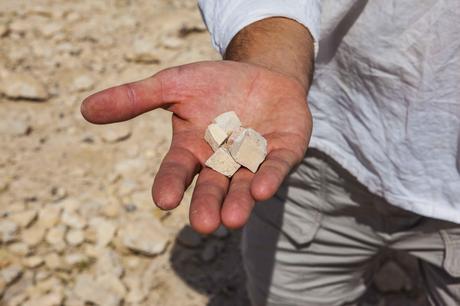 We first made our way just a few miles outside of Jerusalem to the top of the tallest peak around so we could truly survey the area and get a complete sense of where we were and what we were surrounded by. He told us ancient stories of the different Bedouin tribes moving through the valleys, where ancient kings were buried as well as how to look into the striations of the rock formations and see how the entire area was formed millions of years before. Not to mention Juddea lays on the banks of the Dead Sea, the lowest point on Earth, leaving the area looking like nothing you have ever seen. Nir had charts, graphs and used extremely simply language which made us feel knowledgable while getting us excited to explore the area.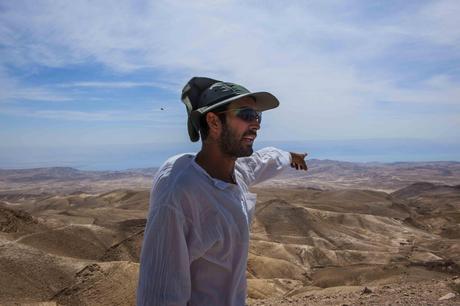 After getting a complete lesson in geology and inspecting some ancient wells, we decided to off road in Nir's jeep to the ancient  Greek Orthodox monastery of Mar Saba, which seems to absolutely hang from the cliffs of the Kidron valley. This monastery is one of the most impressive sights we have ever seen, and having been built over 1,500 years ago is one of the oldest monasteries in the entire world. The monastery was built by monks looking to emulate a life like Jesus and John the Baptist, and to this day the entire valley and area carries quite an amazing and peaceful feeling. We sat quietly with Nir on the edge of a nearby cliff and enjoyed delicious tea made with local herbs and spiced cake – as we stared in amazement at the sight in front of us. Only the sight of the Grand Canyon has taken my breath away like the sight of Mar Saba did.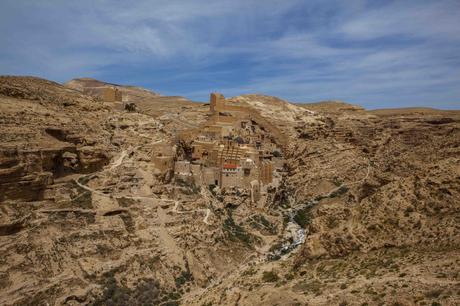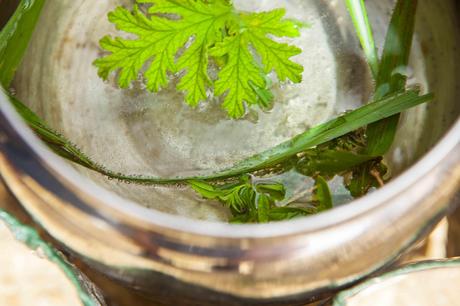 As we made our way down the hills to the valley floor of the Juddean desert, we passed by Beduin farmers, herds of camels and some other impressive wildlife. As we were off roading and the scenery is so ancient looking I couldn't help but feel like we were truly on a different planet, such a different landscape than anything we were used to.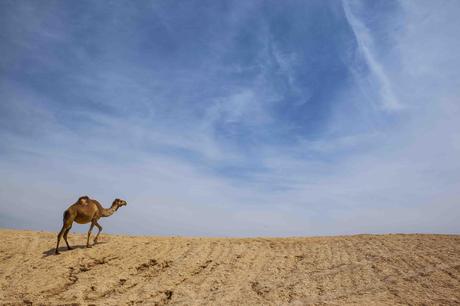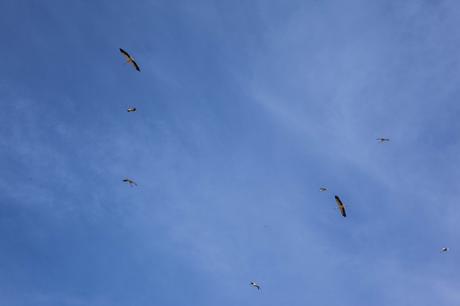 Making our way through the Juddean valley we stopped at a small Kibbutz for snacks, and ventured to another equally impressive ancient monastery built into the cliffs. We ate hummus, asked questions and dove headfirst into learning about one of the most interesting areas in all of the world from both a historical, biblical and geological stand point.
We made the decision to search out an oasis in the desert, which required a short hike to get to but boy were we glad we decided to go for it. We drove down an incredibly fun and bumpy road through the dry and arid landscape until we reached the bottom of the valley where we spotted palm trees peaking from behind the cliffs, and upon getting closer a huge complex of buildings were surrounded by giant palm trees and a creek running through them, a true oasis in the desert. Walking a bit further we were greeted by the gigantic ruins of an ancient Roman aqueduct, built into the side of the hills and in astonishingly  good shape. Hiking through the hills, following the creek we came across an absolutely beautiful natural pool with sparkling clean, cool water. We immediately jumped in, one of the most refreshing swims we have ever had. With a little exploration we followed the creek up through the winding rock formations to see where the natural water was trickling in through small cracks in the rocks, a tiny sliver in ancient stones giving birth to a truly gorgeous and unexpected oasis.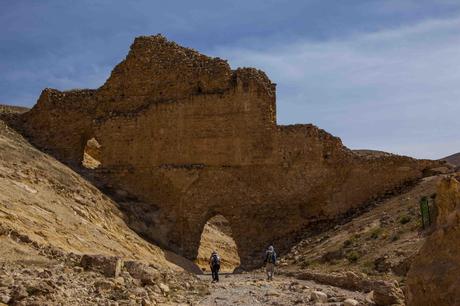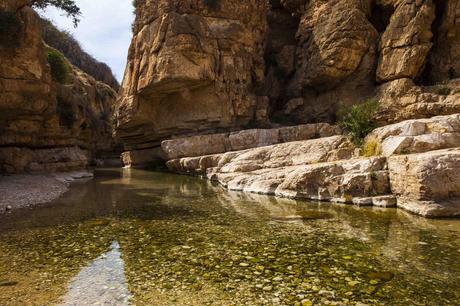 As the late afternoon sun passed over the rocks and we finished our hummus, carrots and pita bread, we packed up our belongings and hiked back out to the jeep. An hour later we were back in the hustle and bustle of Jerusalem rush hour and making our way to Tel Aviv after spending one of the most fascinating days of our trip with Nir, our always present knowledgable and kind guide.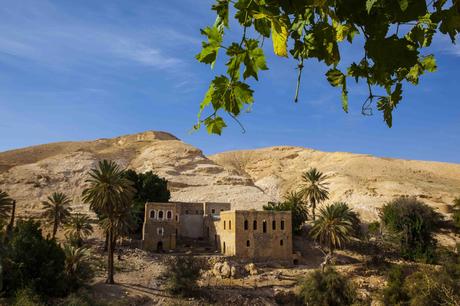 To be honest, we sometimes shy away from guided tours in certain destinations because of the lack of passion we have experienced with some tour guides. We can say nothing bad about choosing Nir and Hidden Velley tours and in all honesty would have never seen an ounce that he showed us without him. Sometimes it is ok to simply explore a new city on foot and follow the guidebook, but if you are somewhere as important, vast and information filled as Israel you simply must hire a guide, and if you want to see the best that Israel has to offer while off roading with one of the nicest guys around, give Nir a call and he'll give you a day you will never forget and meet you with a kindness you'll be lucky to find anywhere else on Earth.