Living Dead Dolls is a line that I have rarely, if ever, talked about here on the  blog. I don't dislike the line, but for the most part, but the dolls don't appeal to me. There are, however, on occasion some dolls that do catch my eye. The 2018 Mezco summer exclusive is one of those. Exclusive to the Mezco website and New York Comic Con 2018, Resurrection Maggot is 10" tall and features 5 points of articulation.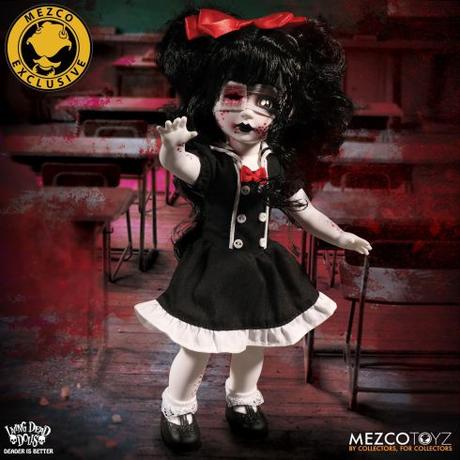 Her description is as follows, ""Blistering boils and oozing pus, her cankerous soul now damned." Maggot has escaped quarantine! The diseased damsel comes complete with a bloodied eye-patch, a glass-like eye that's always watching, and a frilled dress with button detailing." Even with a gory, bloody eye and sores, this doll has quite the face! I love her glass eye– so very anime! I also am a fan of her black curly pigtails! Resurrection Maggot retails for $60.00.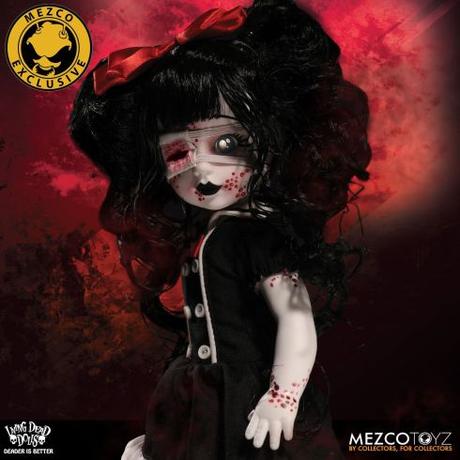 She has a strange sweetness about her that I love! What do you think of Resurrection Maggot?  Do you collect Living Dead Dolls? Who's your favorite doll in the series? Let us know in the comment area!
Advertisements
September 19, 2018. Tags: Review. Uncategorized.