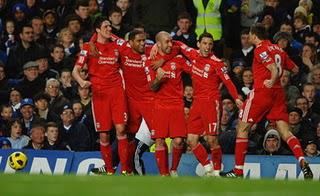 Speaking after their loss at Anfield last week, Stoke City manager Tony Pulis was quick to defend his side, stating that the main difference between his team's 2-0 home win back in November and the match he had just witnessed was the venue. Perhaps it was a case of sour grapes, or maybe he was just trying to pick his side up before their game against Sunderland this weekend, but there was clearly a massive gap in quality – not just between the two sides on the pitch, but also the two performances on display from Liverpool.
Under Hodgson, the direct football which was seen by some as a plan to simply play it safe in a season of transition was absolute suicide against a physical Stoke side, and the rigid 4-4-2 formation which was sent out week in, week out was easy pickings for Pulis' men. Dalglish showed the bravery and wisdom to change the shape, employing three centre-halves against Stoke's pairing of Carew and Walters, and as a result they limited the Potters to just one shot on goal over the ninety minutes. Of course, the Stoke betting always suggested they would struggle, but Liverpool did well to contain them.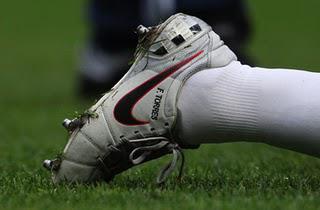 Not the best debut for Fernando Torres
It is this sort of thinking which is what a Liverpool side lacking in self-belief needed more than anything, and Dalglish's fantastic relationship with the fans – something his predecessor simply never enjoyed – means that he can afford to take such risks without fear of backlash against either himself or his playing squad. The result has been three consecutive Premier League wins, complete with three clean sheets. Surprisingly enough, Hodgson never managed this feat. The Europa League betting suggests this new look side could even go on to win a trophy.
Although it was obviously a blow to lose a striker of Fernando Torres' quality, the fact that new boy Luis Suarez opened his account on his debut – in front of the Kop no less – will have taken much of the sting out of his move to Chelsea. And with record signing Andy Carroll yet to play his first game for the club, it would seem that there is even more good news round the corner – if the pair of them can form the sort of partnership that their ability and price-tags suggest they are capable of then it may soon be a case of "Fernando who?"