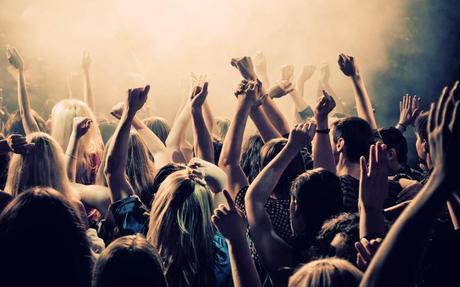 The tingling anticpation when the first chord is struck, the tense thrill when the chorus rises along with the haunting vocals of a musician only a short distance away from you, the imbuing tonal echo when the song reaches its peak, grows to be an almost roaring, a rousing and absolutely absorbing crescendo, the intense vibrancy when vehement vocals permeat the room, melt smoothly, adapt a more sensitive colour and merge in, enrich a sweeping and alluring instrumentation - it's right there where an artist's music making is crowned, blossoms into its full potential. On stage and in front of an audience, when his music resonates with passion and verve, also 
strongly and poignantly with its listeners.Live music exhilarates, takes hold of you and holds you captive for its endurance. Bewildered but blissful afterwards, you look forward to not only relive these dear moments of musical authenticity and unalteredness, of lyrical expressivity and creativity, of tonal strength and soul, but also to experience such intimacy with music again. It's those moments you can't fake. Either you have been in the crowd, been carried away by the tense, exuberant atmosphere, by the irresistible charm, the gripping melodic might live performances unfold, or you missed out. There's no in-between, no alternative. Unless ...

... you signed up for vidzta. The liverpool based streaming service provides a platform and stage for emerging unsigned and undiscovered artists, broadcasts their performances and thereby simulates a listening experience that comes close to attending an actual live show. Whilst watching the live acts on screen can't make up for what a venue provides - a vivid and ardent atmosphere, the crowd's excitement and verve - the music, the musician's aptitude is still the same. Vidzta doesn't leave it at watching though and puts the audience in the position to interact with the performing artists as they have equipped their website with a chat (which is also beneficial to getting to know fellow fans) and allow tweeting in questions, said artists either will answer during their set, in-between songs, or in a subsequent interview. 

Sounds worthwhile for music enthusiasts who can't make it to attend live shows due to certain circumstances, e.g. a busy time schedule, distance or no money to afford a ticket, doensn't it? (yet if you're actually given the chance to see any artists  of those who collaborate with vidzta live - means you're either local or live nearby the venue the gig takes place, means you're free on the day of the gig and have money to afford a ticket -  do so. As said before, the memorable and mesmerizing experience of live music, being in the same room the muscial magic unfolds, can't be faked or replaced by watching live streams. It's an laudable and appreciated undertaking vidzta pursues nonetheless.)

Now, put hesitation aside for once, forget about pondering whether to embrace the music 
mecca
 that vidzta is, 
or not, and create an account for the website today. You sense slight urgency in this advice? Well, there is indeed, as you sure don't want to miss what's gonna be a soulful, dynamic and heart-rending sensation of live music: this sunday, on June 8th, from 3 pm to 8 pm, Run Tiger Run, Lou Sinergy feat. Luke Cusato and Kamara will make for an in-studio gig to be remembered. Music bliss and excellence awaits you, without any doubt. What makes me that certain? It's the music itself, its undeniable quality, proven time after time (I've been following two out of the three acts for quite a while now and have been thus far hooked by their every release). But see it for yourself ...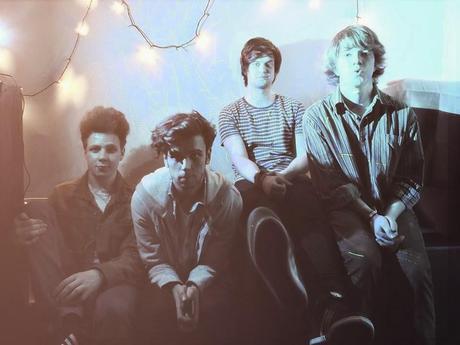 The zealous and energetic liverpool pop quartet combines dashing, upbeat rhythms with perky, anthemic melodies and powerful but dreamy vocals. It's certainly no music to run from, but to stick to as the future of these dynamic music makers looks as radiantly bright as their compositions already are. 
Watch the o
fficial music video for 'Hummingbird' - a 
jaunty, blithe 
and melodically 
rising, exciting
 song, with refreshing and passionate vocals, with suave and 
stirring 
lyrics.
Listen & reach out to Run Tiger Run ... 
... on facebook ...
... on twitter ...
... on soundcloud ... 
II. Lou Sinergy feat. Luke Cusato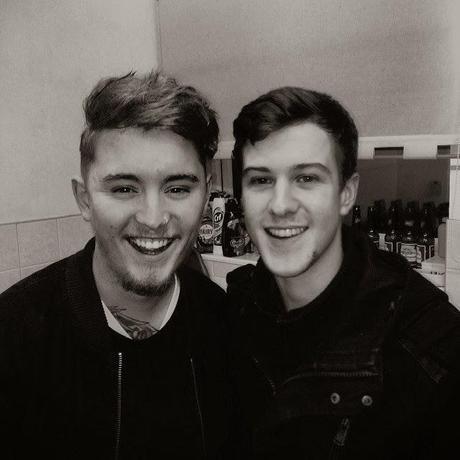 For those of you who read carpe carmina quite frequently, my enthusiasm for Luke Cusato's musicianship should be no suprise. It's a reasonable one given his purely passionate and emotional approach to music, music which derives its strength from a soul-stirring and multifaceted vocal performance, heartfelt and sentimental lyrics clinging to mellow and placid melodies or sparked by a catchy, vibrant and fervent instrumentation. With Luke latest release 'Call Me', the empathic and soulful singer/songwriter puts emphasis on a more haunting and hypnotic, still brisk and bracing sound, creates an uneasy, all the more capturing and suspenseful tonal atmosphere that is echoed by the composition's visual realization, by the minimalist still insistently staged music video for 'Call Me'. 
Lou Synergy, on the other hand, is no 'old music acquaintance' but accomplished something worth applauding to: he aroused my interest for hip hop and rap. The Ellesmere Port based inspiring and aspiring songwriter alternates gloomy and atmospheric, thrilling, audacious and sharp, elusive, languorous and melancholic components of sound, enhances his compositions with a punchy, powerful vocal flow full of verve, as a consequence brings forth museful, meaningful, colourful music that manages both: to electrify and to vivify.
Lou and Luke have brought a beautiful piece of music into being when recording 'Memoirs' together for 'The Farsighted Files' - smoothly longing, ethereal and soulful vocals play well in contrast with energetic and rousing, incisive rap episodes (note the song's final polyphonic vocal segment which is characterized by sensitive and warm harmonies!), are backed by poignant and dreamy melodies, ponderous and orotund beats in chime, excel due to a reflective, genuine and cunning narration within. 'Welcome to the prose that comes of rap.'
Listen to Lou Sinergy's debut album in full length here: 
Listen & reach out to Lou Sinergy ...                  Listen & reach out to Luke Cusato ...

... on soundcloud ...                                                        ... on soundcloud ... 
... on twitter ...                                                                  ... on twitter ...       
... on
facebook
...                                                             ... on
facebook
...
Before watching those top acts' live stream on sunday, get down to The Zanzibar Club TONIGHT and see Glass Caves, Soho Riots,  Luke Cusato and Run Tiger Run perform live! You know why ...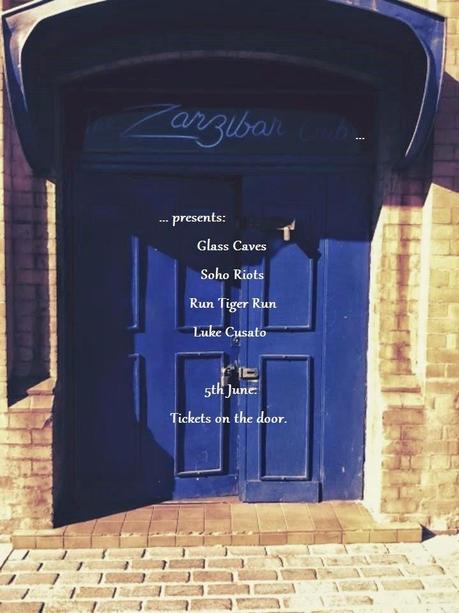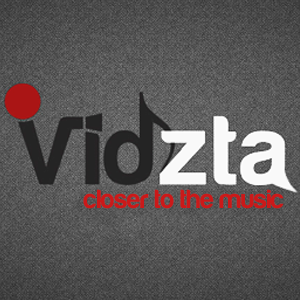 Vidzta is only a click away, a multitude of splendid live performances takes a registration on the website only... it's time to be involved and to indulge! 
You missed a live stream? No worries, catch up on here or on the website's 'Relive' section!