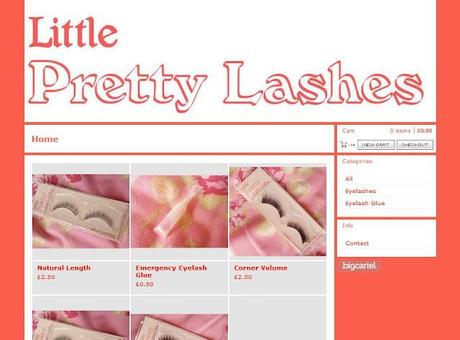 I've had this little store in my menu bar for months now and I've been playing around with the idea of setting up different lash options and packaging. But for now I'm excited to share littlepretty.bigcartel.com I've chosen some of my favorite lashes and packaged them so they will fit and curve to the eye perfectly. They are sold individually for £2.50 without lash glue as I feel most people have their favorite brand already. I do have some emergency lash glue for nights out on there too though for just 50p. At the moment I'm only shipping to the UK but I will be hoping to add international shipping soon once I work it all out :)
http://littlepretty.bigcartel.com/
I personally love these lashes and wear them all the time so I wanted to set this up to offer some reasonably priced lashes that I love on here too.