Little Ragamuffin Ltd is a new online company run by two working mums that has just been established in 2012. Situated in Bedfordshire, we hope to give our customers an exciting range of children's bedroom and nursery accessories to choose from, with products being of an excellent quality and at affordable prices. There's not just products to transform children's bedrooms, but lovely accessories to decorate them with too. We also stock lots of great gift ideas for both boys and girls and offer a free gift wrapping service with any of our products purchased.
We had the opportunity to review some gorgeous wall stickers from LRM, we are currently in the process of sorting Abbies nursery as it seems to have turned into a bit of a storage room again..so we really want to work hard on it and make it hers again, after all, it's going to be her first bedroom, and even though she probably won't remember it, we want to make it special!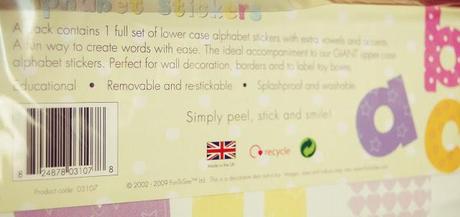 We were looking at getting some wall stickers and have finally decided on a woodland theme, we also wanted some cute door stickers to spell out Abigails room for that extra personal touch! We were sent the Alphabet stickers which are exactly what we've been looking for, there are 36 letters with extra vowels, they can be used on walls, creating a border or even to label toy boxes.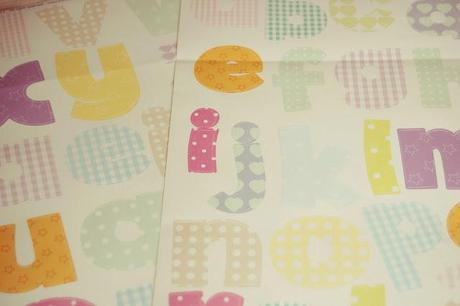 I was a little apprehensive about using stickers, just for the fact I didn't want to place them down wrong then end up tearing them or ruining them! But I was pleasantly surprised how easy they were to apply, just as you would with any other sticker, just peel and stick..it really is as easy is that! I tested how well they can be removed and it's just as easy as the application, almost magnetic! No curled up edges, no bubbles underneath and no loss of stickiness! I am super impressed with these, the quality is top notch, the patterns are pretty and they just look amazing!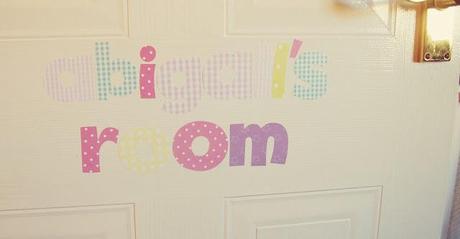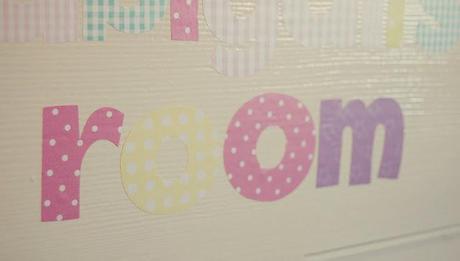 Not only do they have wall stickers, they also provide you with clocks, bookends, height charts, cushions, light shades,mobiles and so much more! With everything you need to decorate your little ones nursery or bedroom, you won't be needing any other website! They are affordable whilst still being of the highest quality and even ship worldwide!
They offer a fab and free gift wrapping service too, so if you're buying for someone else, don't worry about having to run out grabbing wrapping paper, writing out their address etc, send them the address of your friend and they do all the hard work for you! You can add your own personalised message too and even wrap accordingly to if the gift is for a girl or boy! Amazing customer service! :)