The Dead Weather have released a teaser clip of an upcoming single from their much anticipated new album.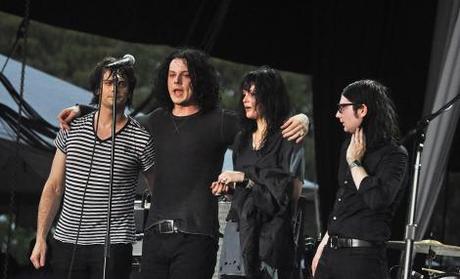 The Jack White, Kills, Raconteurs and Queens Of The Stone Age supergroup will be releasing the track as a single, accompanied by B-side 'Rough Detective', on White's Third Man Records label.
Sound promising? Well apparently the follow up to 2010′s Sea Of Cowards won't be out until 2015 (?!), though the band, which Jack White fronts alongside Alison Mosshart, plan to record and release two-song sets.
Anyway, before now and 2015 make sure you check out the teaser for 'Open Up (That's Enough)' below.