Kings Of Leon are back with a brand new song and…wait for it…it's not absolutely diabolical! Hurrah.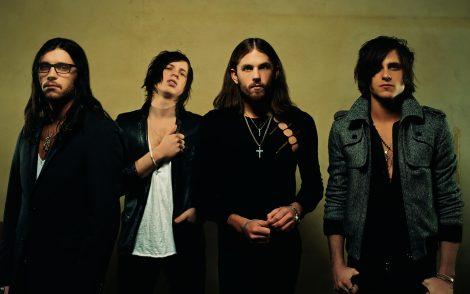 We're some of Kings Of Leon's fiercest critics here at The Raccoon. We've stood there casting judging looks, tutting as they went from one of America's most authentic rock and roll bands, clad in charity shop knock offs, to a cringeworthy behemoth seemingly intent on imploding in on themselves in a heap of middle-of-the-road rock and celebrity arrogance.
So with much delight we give to you their new song, titled 'Supersoaker'. Is it a return to form? Well, potentially, but regardless of that it's a million times better than anything the band has done in the last few oh so disappointing years.
It's kind've reminiscent of 'Taper Jean Girl', harking back to garage rock glory days of one of their greatest albums Aha Shake Heartbreak. Excited to hear more? You bet we are.