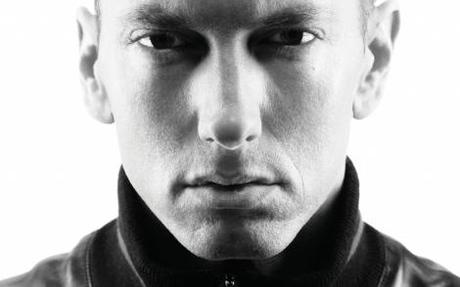 There's no need for guessing because we're telling you: Slim Shady is well and truly back folks.
Yesterday saw the drop of the second track from the upcoming  The Marshall Mathers LP 2, which is set for release on November 5th and the modestly titled 'Rap God' has us waiting in anticipation.
Eminem is looking back to an earlier sound with influences from the original 'Mathers' record (released back in 2000) being all over this. 'Rap God' is extremely stripped back compared to any recent Slim records and a simple hooky synth-led beat gives his lyrical ability a chance to play center stage, which he shows he still  has in bucket loads.
It's been good year for the boast and 'Rap God' raises questions over who really has the right to claim to be hip-hop deity, with Kanye West also recently naming a track 'I Am A God' on Yeezus.
The track reminds you how good Eminem can be when he's firing on all cylinders. Now at 40 years old, he has become the Andrea Pirlo of the Hip-Hop community, a seasoned veteran still with a masterful stroke of genius.
Listen to 'Rap God' below and revel in 6 minutes of Marshall.