I wanted to make this list three years ago, but at the same time I realized that I haven't yet watched some significant movies and I wouldn't do proper justice with the list. My total number of films count was 850 then so I thought let's make it a thousand and then make the list.
The next year when I reached the 1000 mark, I thought let's watch some more films and then make a comprehensive list. 
So, last night when I finished up watching my 1300th Non-Hindi film, I thought, I am prepared for the list now.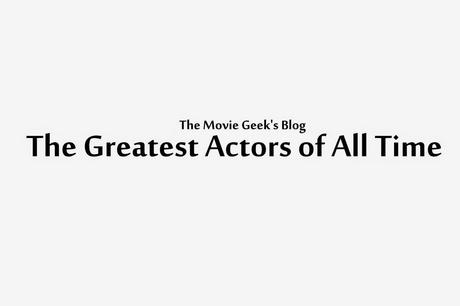 Here are some formula which this list follows:
1. This list contains mostly American [or English speaking] actors. [Foreign Actors will be listed separately in another list when I am ready for it] 2. There are no Indian actors included in this list. [I will make another list for them too] 3. I have only added actors, of whom I watched at least 12 performances. [this is really important for me, I need to learn about the actor with at least a dozen performances] 
Now, here goes the list: 
19. Johnny Depp: 
He has won the Golden Globe Award and Screen Actors Guild award for Best Actor. He chose to play the soulful monster Edward Scissorhands [1990] over the pretty boy stardom he could achieve.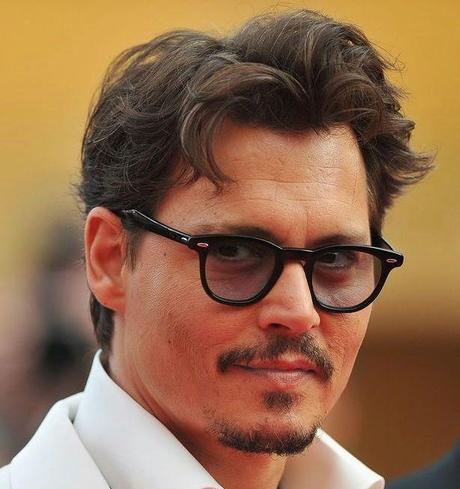 18. Orson Welles:
Welles was way ahead of his time, a great actor and arguably one of the greatest filmmaker of all time. Touch of Evil [1958], The Trial [1962] and Citizen Kane [1941] are some of his many great films.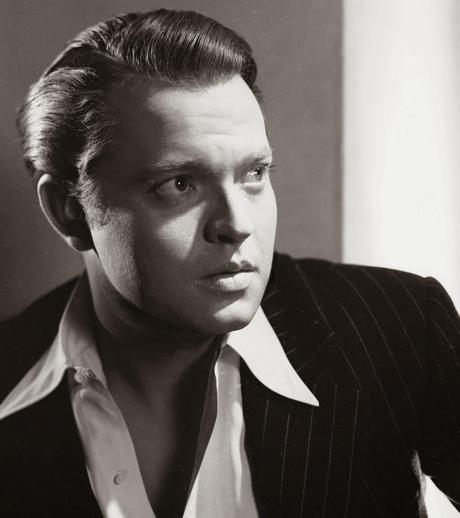 17. Russell Crowe:
He is perhaps the greatest star from Newzealand in Hollywood. [correct me if I am wrong]. A gem of an actor. Immerses deep into the skin of the character, whether it is Gladiator [2000], A Beautiful Mind [2001] or American Gangster [2007].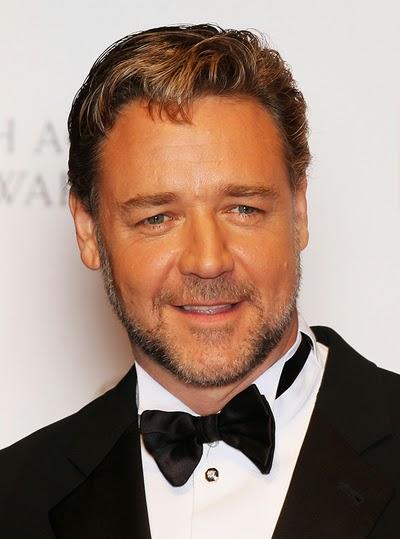 16. Sean Connery:
Still the most loved James Bond. But even if you choose to ignore bond, he is a great actor anyway. Apart from playing Bond, he is known for his role in Indiana Jones and the Last Crusade [1989], The Untouchables [1987] and The Rock [1996].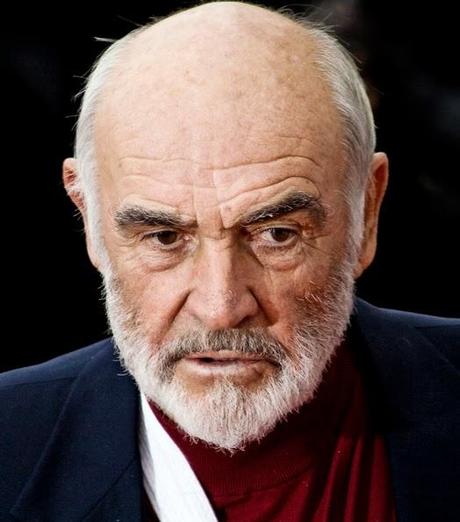 15. Charles Chaplin:
 Yes he was funny, but he was not like a clown. A true genius who used to make movies and act in it. Chaplin has not only given so much to the cinema but to the world. One of the first few people to attain huge stardom in Hollywood.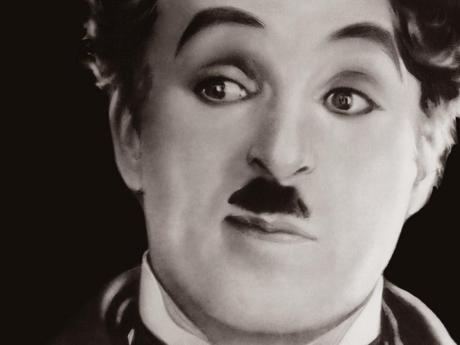 14. Michael Caine:
 For the fan-boys, his career has much more to highlight apart from his brilliant performance as Alfred in The Dark Knight Trilogy. Caine is one of two actors nominated for an Academy Award for acting in every decade from the 1960s to 2000s, the other one being Jack Nicholson. Now that tells a lot.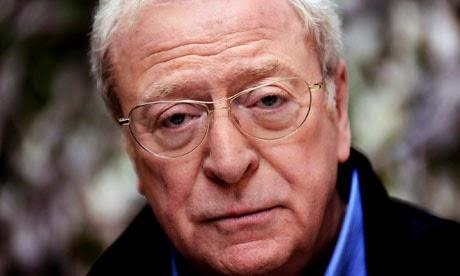 13. Denzel Washington:
 My first Washington film was Glory [1989] and the last one I watched was Flight [2012]. Now in between those, you will discover the accomplished actor Denzel Washington is.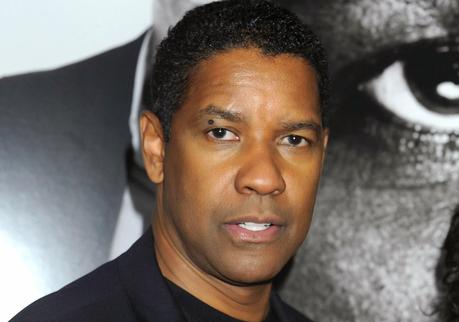 12. Al Pacino:
 Just watch him closely in The Godfather Part I [1972] and Part II [1974] and notice how differently he carried himself doing the same role. His role as Frank Slade in Scent of a Woman won him the Academy Award for Best Actor in 1993 after receiving seven previous Oscar nominations.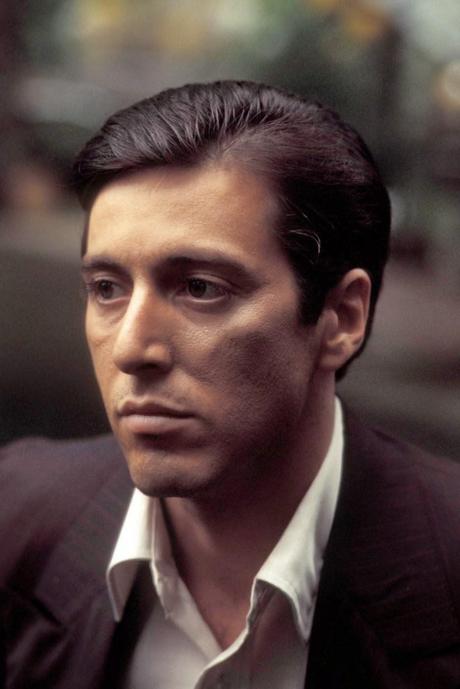 11. Anthony Hopkins: 
Hannibal Lecter is definitely his most significant character, but do not ignore his other works like The Elephant Man [1980], Nixon [1995] and The World's Fastest Indian [2005]. He is one of the most intense actors ever lived. His eyes does most of the work, he perfects it with the dialogues.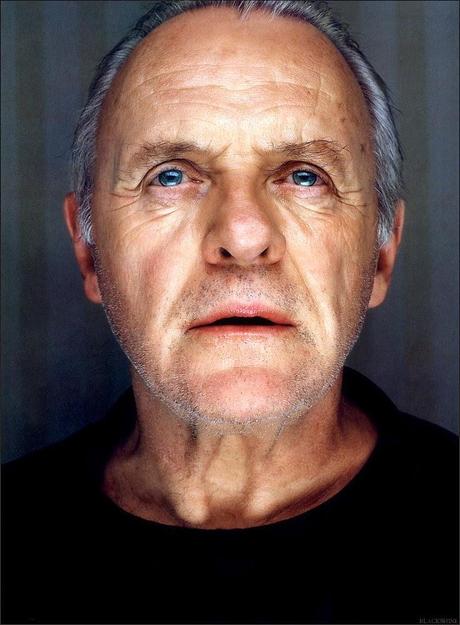 10. Dustin Hoffman:
 The Graduate [1967], Kramer vs. Kramer [1979], Tootsie [1982], Rainman [1988] and a lot more. Hoffman kept delivering great performance one after another. He has changed the way viewers expected heroes to be.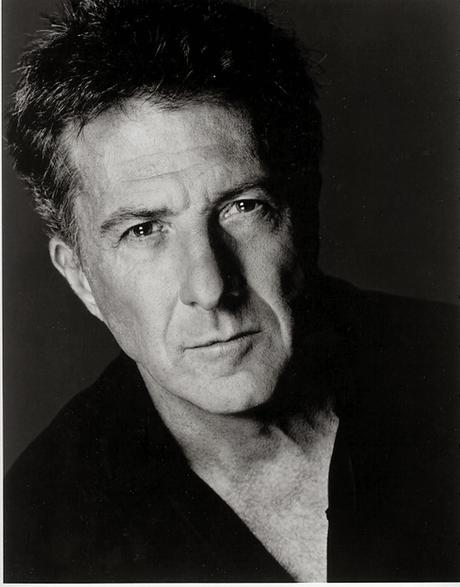 9. Daniel Day-Lewis:
 He won a Academy Award for the Best Actor in 1990, 2008 and then in 2013. A record for most Best Actor Awards at the Oscars. A popular method actor who has weird [but productive] on-set tantrums to perfect his characters. I have actually watched all his films, even Gandhi [1982]. Did you notice him in Gandhi?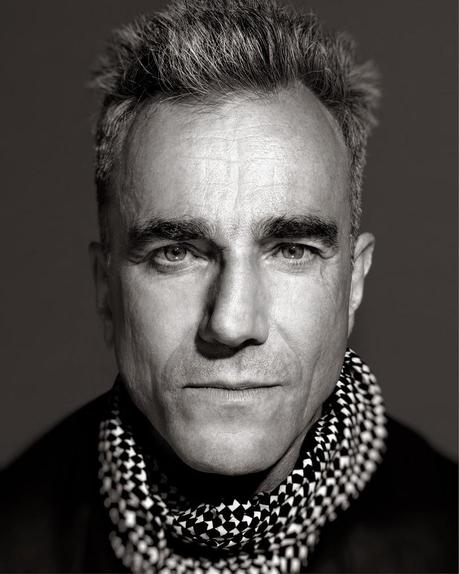 8. Marlon Brando:
Again for the fan-boys, no The Godfather was not the only great film he did. The Fugitive Kind [1960], On The Waterfront [1954] and The Young Lions [1958] are some of his great films before The Godfather.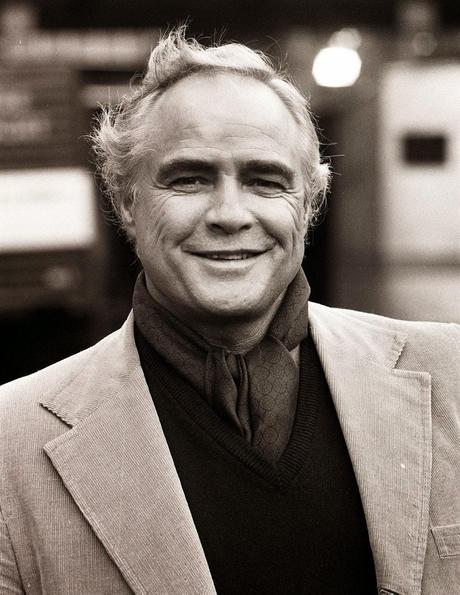 7. Morgan Freeman:
Ask him to be a driver or a prisoner or a detective or the President of the United States, may be Nelson Mandela or just ask him to be God and he will do it with his calm and composed personality and that authoritative voice. He is godly indeed.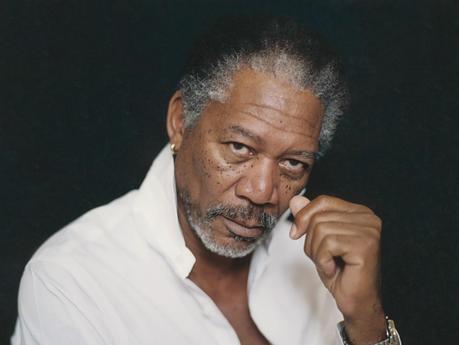 6. Jack Nicholson:
 He is renowned for his often dark portrayals of neurotic characters. His twelve Oscar nominations make him the second most nominated actor of all time, behind only Meryl Streep, and tied with Katharine Hepburn.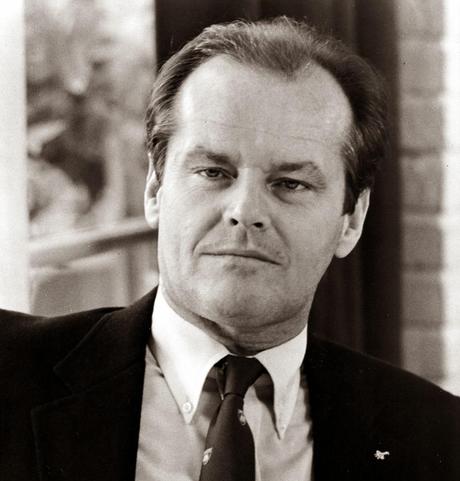 5. Robert De Niro:
From Mean Street [1973] to Casino [1995], Robert DeNiro has ruled and bullied most of his co-stars with his electrifying performances. That is a big reason Robert De Niro breaks in to be in the top 5 on my list.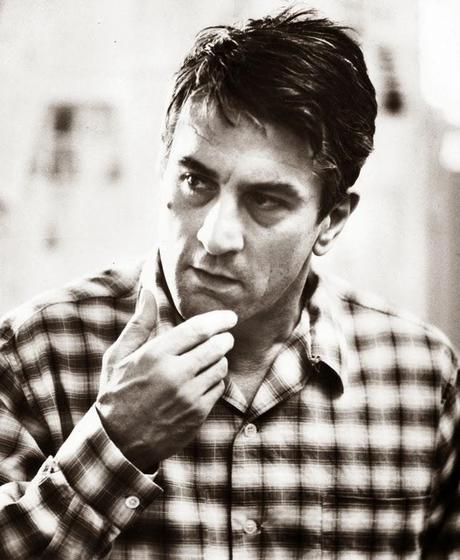 4. Clint Eastwood:
The Anti-hero of the 1960s, the man with no name from the Dollar Trilogy had a flair that even the young kids of 2014 find fascinating. But not only his acting, he later developed as one of the greatest directors as well.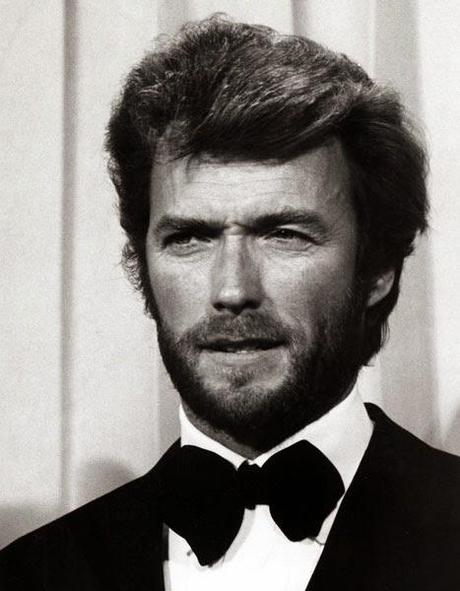 3. Gene Hackman:
He is best known for The French Connection [1971] and The Conversation [1974]. He mastered the character of Lex Luthor in Richard Donner's Superman [1978] and its sequel. His films during the 1990s were rather intriguing. Nevertheless he deserves to be at the 3rd spot on my list.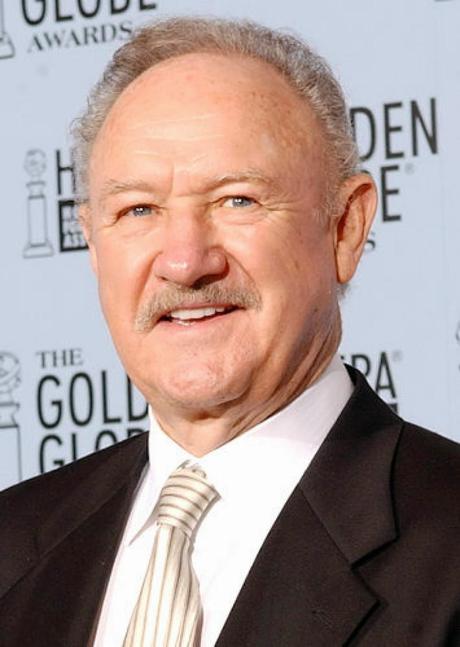 2. Henry Fonda:
I won't say anything but paste something I found on the internet about Henry Fonda
"For six decades, Fonda was so good people stopped appreciating his talent"
. May be I missed some bad Henry Fonda film, but still I watched too many of them and he never ceased to inspire me. Yes Fonda inspires you, 'impress' will sound disrespecting.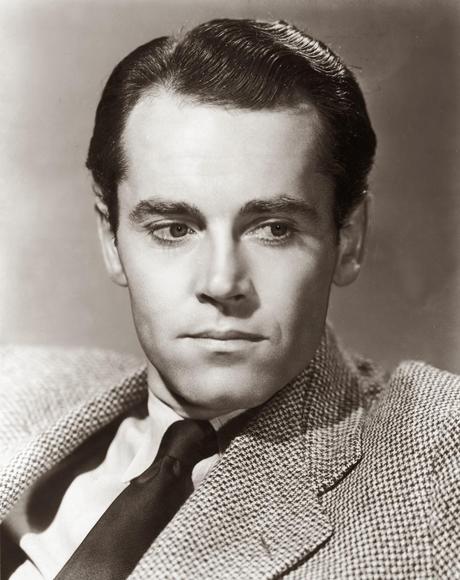 1. Tom Hanks:
Now you don't need a reason to explain why Tom Hanks is at the top spot of a list called "The Greatest Actors of All Time." Whether it is falling in love with a mermaid in Splash [1984] or being a victim of AIDS in Philadelphia [1993] or being Captain Miller in Saving Private Ryan [1998] or the very recent Captain Phillips in Captain Phillips [2013], this man never lost his boyish charm. One may argue but from the point I see, Tom Hanks beats everyone else to be the greatest actor of all time.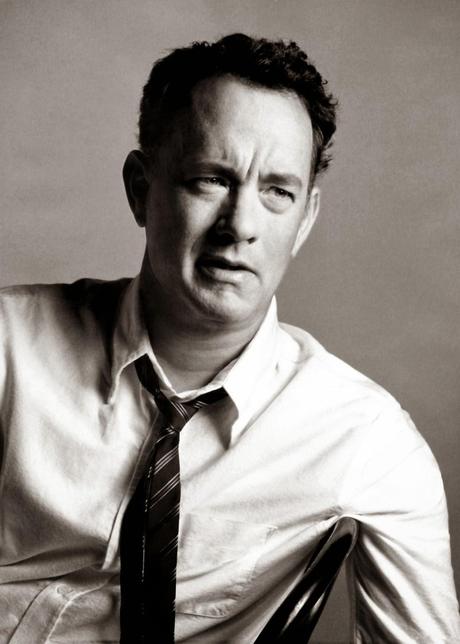 Honorary Mention: 
Paul Newman 
Jack Lemmon
Gregory Peck
James Stewart 
Kevin Spacey 
Joaquin Phoenix 
These were the 6 other great actors which I haven't mentioned [but wanted to] in this list only because I haven't watched a lot of their films.
Note:
This list contains actor who I have watched thoroughly year after year. I may have missed some of your favorites. 
-Amritt Rukhaiyaar
[This post is a part of the
A to Z Challenge in April 2014
. Let's celebrate blogging.]