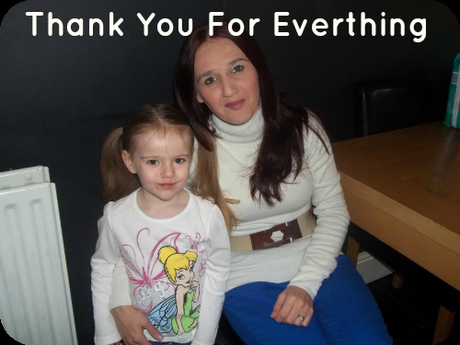 I don't remember when Lisa Bevan walked into my life, but it was a time when things were at an all-time low. I was trapped in a domestic violence marriage with three young children. I don't recall having that first conversation with her about the abuse I was receiving, but I know how difficult that would have been.
I have never been able to trust people, everyone else in my life had let me down and that included health professionals.
Lisa Bevan was my health visitor, her job description did not include becoming a guardian angel, yet that is what she became.
She sat beside me and held my hand as I broke down. She arranged for the crisis team to attend my home. She stood back and watched as my mental health deteriorated, yet never once did she judge or distance herself. Instead she provided support and encouragement.
Lisa will never know how much she has helped not only me, but my children. Without her there would be a great chance that my children would be without a mum. I was severely depressed and tried to take my own life twice, yet somebody always seemed to appear, yes Lisa.
I clearly remember one afternoon, the children were all in school and I could take no more. As I began taking the pills to overdose, a loud knock on the door could be heard. It was not the type of knock you could ignore; I was frustrated and quickly answered it to get rid.
Lisa stood there, bag over her arm and friendly smile on her face. I do not remember if she had arranged an appointment to visit me that day, nor was she meant to be there the second time I tried, yet there she appeared. Both times unknown to her she saved my life.
Some years later she would be there to help me arrange the locks to be changed on my family home, when I finally left the violent marriage. She stayed with me most of that day. I felt guilty, I knew she was cancelling many appointments and I told her to go, yet she stayed, until the house was safe.
Lisa lived in the same village as me and I would often see her pass my window on an evening, walking her dog. I felt safer, knowing someone was just there, just walking her dog, just happening to walk slowly passed, as if watching over me somehow.
Years later she would become my guardian angel all over again. Having three babies in three years took its toll on my already damaged mental health and I was diagnosed with bipolar. Again Lisa was there, at the ready to support me.
Two years of health professionals coming into my life, some making things easier and some making things harder, yet she was there through it all, even attending mental health appointments when I could not face going alone.
Lisa went above and beyond her call of professional duty. She would be the first to tell me when I needed to go back to the GP, never afraid to tell me how it was and that was what I needed. I needed a friend, someone to be honest with me and that is what she was. She was that one person I could trust. She never once let me down.
Lisa's own life was torn apart last year when she lost her son. I had seen her on the Friday morning and Saturday I heard her son had passed away after being involved in an accident.
I cried. I cried for Lisa and for the pain she must have been feeling, nobody deserves to lose a child and most definitely not someone who was such an amazing person. Lisa would be off work for some time.
It's been 7 months since I last saw Lisa. During those 7 months I have dedicated my time to my recovery, she taught me so many things, mainly that I was a strong person who could overcome anything that life threw at me. She believed in me and it was time to repay her for all her help.
I am now on medication for bipolar and have never missed a mental health appointment, life is positive and it's down to one person, a health visitor.
A few weeks ago my youngest son aged 2 took ill. I was terrified and anxiety often makes it difficult to leave my own home yet an ambulance had to be called and I knew I had to be the one to take my baby to hospital, yet was fearful. It was Gary Bevin, Lisa's husband who was on duty as paramedic that day.
I sat in the back of that ambulance and I shook, I could feel the sweat dripping from my forehead, I was afraid for my baby and afraid of being trapped in the back of an ambulance. Yet I managed to somehow talk to Gary, on the way to hospital I watched in oar at this man who attended to the needs of my son. He was helping to care for my baby just as his wife had helped care for me.
I told Gary that his wife was a special lady and before I could think, I spilled out my life story. I then stopped and struggled for breath, believing like most, the reaction would leave him looking afraid. He was now stuck with a mentally ill woman, who had confessed to some unusual experiences.
Instead he was interested, really interested and wanted to know more, about bipolar in general. He told me mental health training isn't in depth in his training so learning new things from someone going through them intrigued him.
He made me feel normal, for the first time in a very long time I was treated as an equal. My son stayed in hospital for 2 nights and it wasn't life threatening unlike my own illness that does have devastating consequences. If a paramedic could accept me then the rest of society could do I argued and I went along to see the psychiatrist that week with a spring in my step.
I have always been a little bad with taking my medication, yet I have every day and will every day for the rest of my life, if that's what it takes to stay focused and lead the best life I can.
These two people, who happen to be man and wife, have both given me something that has changed my life.
Yours Faithfully
A very grateful mum 
Emma White x