Hi fellow nail polish lovers!!
I have a polish to share with you from Liquid Glam Lacquer that I bought late last year called First Snow.  Snow is a distant memory and I have no desire for it to return anytime soon, but this is a pretty polish, so I had to finally show it some love.
The First Snow is a sheer white jelly with blue microglitter.  It has a great formula and applies with such ease.  It is very sheer though, so it needs some underwear for full opacity.  Here I used Nail Magic Nail Hardener, three coats of The First Snow, and Seche Vite Fast Dry Top Coat.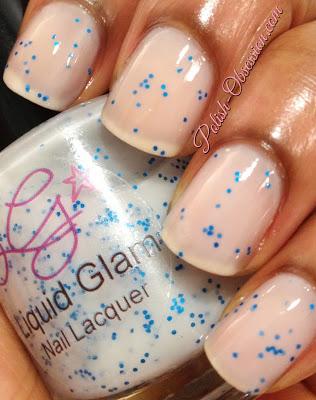 Artificial Light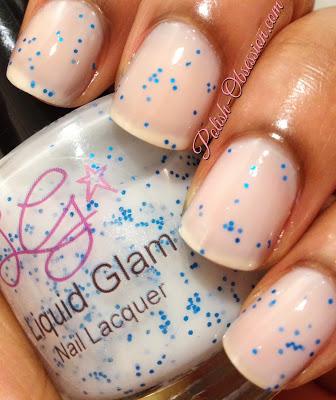 Artificial Light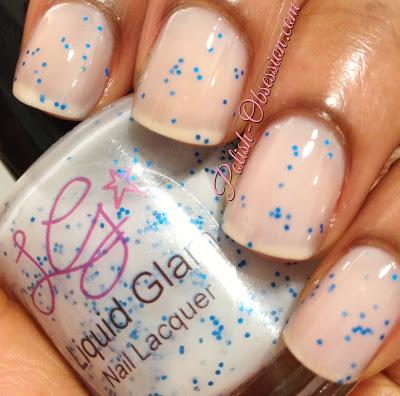 Artificial Light
This is a really simple and pretty polish.  I love the soft look of it.  I plan to wear it with a white base in the future.
What do you guys think of The First Snow?
Liquid Glam Lacquer polishes may be purchased online
here
.  Full size bottles are $8.