Any beauty queen knows that perfect lips are the cherry on top of any look, and you can't be complete without flawless lip color and application. Depending on your skin type, hair style, and even your outfit, your techniques for applying lip color will vary. If you need a little help getting the perfect lip color (and getting it to stay all day long), read on for a few tips that will help you add a little punch to your pucker. Lip Reader
Rough them Up
Keeping the extra delicate and over exposed skin on your lips healthy is an important step in helping them look great. You can easily remove any dry, flaky skin from your lips by using a little trick every time you wash your face. Pull your lips into a tight smile, without exposing your teeth. Use a wash cloth with warm water to exfoliate your lips. Begin at the outer edges and work your way to the middle, then wipe from the middle to the corners of your mouth. Don't be afraid to apply a little pressure to help remove those dead skin cells. Do this when you wash your face both in the morning and at night. After removing dead skin, be sure to apply a moisturizing lip balm or chapstick so that your lips don't dry out too much. With all the excess skin off of your lips, you'll have a perfect canvas for applying lip color.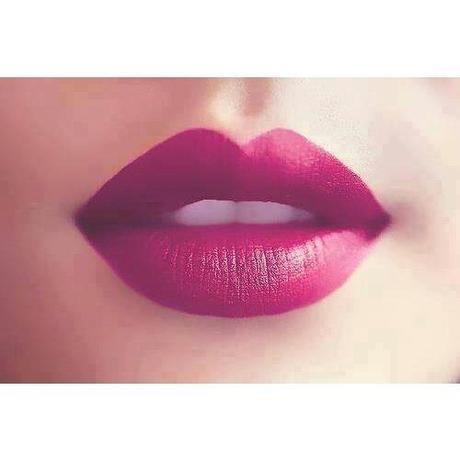 Start Soft
Before you apply any color, start with a gloss free vitamin rich base with low moisture content. A simple smear of Shea butter is an ideal natural solution. You don't need much, but be sure to cover the entire surface of your lips. To do this while ensuring you don't end up with clumps, try applying to the bottom lip only then press your lips together. A lot of lipsticks aren't very soft and they can dry your lips out. By applying a little gloss before you put the color on, not only will you make the color shiny and glowing, but you'll protect your lips from drying out or getting damaged.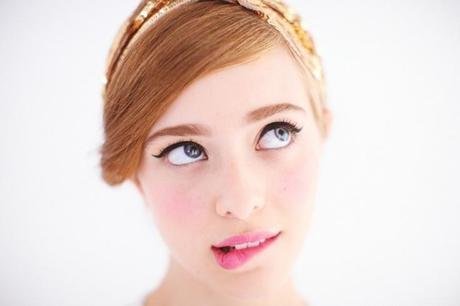 Avoid Getting Lipstick on Your Teeth
There's nothing more embarrassing than going through a whole day without realizing that you have a huge lipstick smudge on your teeth. You want to keep the color on your lips and off of your pearly whites. If you want to ensure that your lipstick will stay on your lips only, make sure you don't apply it to deep into the lip. You can also apply a little Vaseline to your teeth so that they repel any lipstick stains. According to a dentist in Red Deer at the Parkland Mall Dental Centre, the cleaner your teeth are, the less likely it is that lip product will stick to them. If you make sure to brush your teeth before applying any lipstick, they will be slick enough to repel any stains.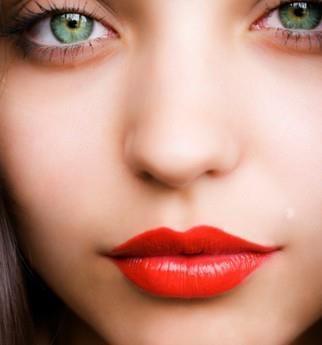 Color Inside The Lines
Choose a natural shade lip pencil with a well sharpened thin point. Create an unnatural smile by pulling your lips tight and wide, keeping your teeth exposed. Draw around the edges of your lips and then turn the point on its side and use the wider surface to completely cover your lips. Not everyone likes lip liner, but it really helps to define your color and keep it inside the line of your lips. Use a liner that is a similar color to the lipstick you are using—you don't want your lip liner to be too dark or too obvious.
The Indirect Approach
Instead of applying lipstick directly, paint it on for more precise and long lasting results. Use a thin angled brush moving from the middle of the lip outward to disperse the color evenly. Use the narrow point of the brush to completely cover the edges of your lips. You can easily find small brushes that are perfect for this type of application at your local grocery store in the beauty section. By painting the color on instead of "rolling" it straight onto your lips, you can truly create flawless lips that have even color and perfect shine.
Cover Your Tracks
You rely on powder to finish your face, why not let it do the same for your lips? Put a small amount of translucent powder on a large brush, tapping off an excess. Lightly dust over your lips without pressing the brush into your color. You might want to wait a few minutes before you apply the powder so that your lip color has time to dry. If you apply powder too soon, it will make your lip color goopy.
Attaining flawless lips isn't easy, but there are plenty of little tricks to help you along the way. Experimenting with colors and products is a fun way to find your favorites, and figure out what works for you. Just remember, while the traditional approach of rolling on a quick layer of whatever lipstick you have in your purse is convenient, you can really amp up your look by putting a little more thought into your lip color. It only takes a few extra seconds to add the finishing touches to a perfect look and make your lips look fabulous.