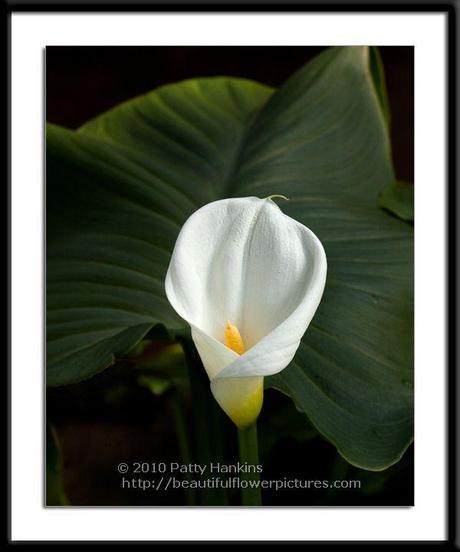 Callas Lily (c) 2010 Patty Hankins
Here are some posts and articles that I enjoyed this week; I hope you enjoy them as well
National Park and National Wildlife Refuge Links
National Parks Traveler has National Parks Being Lobbied To Do Away With Bottled Water, Install Filling Stations.
I Love National Parks has What's in a Name?
Flower and Plant Links
Native Plants and Wildlife Gardens has Help Monarchs with the Right Milkweeds and How to Collect Native Plants
Landscape for Life has Use alternatives to municipal drinking water for irrigation
Wildlife Links
National Parks Traveler has Volunteers Sought To Help Build Birding Database At Death Valley National Park and Isle Royale National Park's Wolf Population Down To Just Eight, No New Pups Last Year
The New York Times has New Jersey Wins Fight Against a Tiny Invader and To Save the King of the Jungle, a Call to Pen Him In
Mother Jones has Not Just the Bees: Bayer's Pesticide May Harm Birds, Too
Star Tribune has Who should pay to attack invasive species in Minnesota waters?
Photography and Art Links
The New York Times has The Lens Rises in Stature
DC Area Flower Safari
If you are in the DC area, I hope you will join me and other flower lovers at our DC Flower Safari Meetups. The next Meetup is scheduled for Sunday, April 6th at Brookside Gardens in Wheaton, PA.
The plan at this point for April 6 is Brookside Gardens. However if Cherry Blossoms are looking good – or the bluebells at Bull Run are blooming – location very well may change in the few days before the meetup.
Meetup starting time will be either 7 or 7:30 – depending on where we're photographing. Chances are we'll head out for coffee at a local Starbucks or Panera afterwards.
Once I've got a better idea what will be blooming where – I'll announce details.