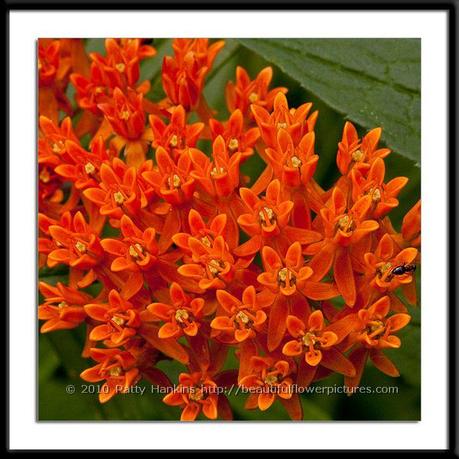 Butterfly Weed (c) 2010 Patty Hankins
Here are some posts and articles that I enjoyed this week; I hope you enjoy them as well
National Park and National Wildlife Refuge Links
Alpenglow Images has The Nature of Loss
Wildlife Links
The Christian Science Monitor has Giant snail invasion hits South Florida. Gooey mess.
Sustainablog has Colony Collapse Disorder Comes to the Animated Screen: "A World with No Bees"
Environmental Issues Links
Park Advocate has Years of Abuse and Overuse Make the Colorado River the Most Endangered River of 2013
Photography and Art Links
Black Star Rising has A Litany of Woes for Career Photographers
Photo District News has APA, NPPA Join Copyright Suit Against Google
Tara Bradford has This photo is not free: Nikken EU & copyright infringement
Chicago Tribune has Tragedy and the Role of Professional Photojournalists
DC Area Flower Safari
If you are in the DC area, I hope you will join me and other flower lovers at our DC Flower Safari Meetups. The next Meetup is scheduled for Saturday, May 11th at Winterthur in Wilmington, DE.
Plan at this point for May 11 is to head to Winterthur in Wilmington, DE. Winterthur has gardens and a museum. Like Longwood Gardens – it's an old duPont estate.
INformation about Winterthur is at http://www.winterthur.org/
Looks to be about a 2 hour drive from Bethesda to Winterthur. Let's plan on carpooling from Grosvenor Metro Station. We'll leave the Metro station at 7:30.
Admission to Winterthur is $ 18, which includes a tour of the mansion. For $ 30 you can reserve a place on a tour of the mansion at a specific time. If you belong to a botanical garden that participates in the American Horticultural Societies Recipricol Admission programs – your membership will get you into Winterthur for free.