In honor of Fashion Revolution, we sat down with founder of Remake Ayesha Barenblat to discuss ethical fashion. Read on our interview along with the rest of the awesome stories that made the cut!
Links à la Mode, April 21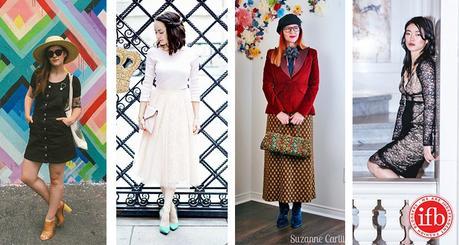 Hello IFB peeps! Lisa is taking a well-deserved break this week, and it's been a while since I've had the pleasure of combing through your submissions and seeing up close and personal what you're all up to. It's nice to see you're all just as stylish and awesome as last we met. A lot of you are talking about wishing you were at Coachella—I feel your pain! But at least one of you had yourself a "fauxchella" (nice one, Gemeni!), and that's almost as good.
Read on for a great list of 10 photographers you should know, the best products for covering under-eye circles (a seemingly endless quest), an excellent take on Gucci geek chic plus lots more. And don't forget to scroll to the bottom for instructions on submitting your posts for next week's LALM!
Links à la Mode, April 21
SPONSOR: Shopbop
Wildfox, Love Sam Dresses, KENDALL + KYLIE Shoes, blank canvas, Viva Aviva, Love Binetti, Day to Night Dresses, Denim Shorts, Slide Sandals, Men's Chamula