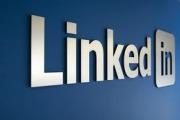 LinkedIn, a social networking site that is intended for businesses is reported that there had been burglarized. 
A total of 6.5 million users password has been stolen by hackers. 
users in online forums saying Russia managed to break into LinkedIn and get nearly 6.5 million accounts. 
As many as 200,000 of 6.5 million passwords encrypted with SHA-1 algorithm was reported to have successfully opened. 
While Dierktur LinkedIn, Vicente Silveira, confirming that the site had indeed been hacked on Wednesday (06/06/2012) local time, and LlinkedIn is conducting an investigation regarding this issue.
He also wrote that the accounts have been compromised will be given information that is no longer valid passwornya. 
Silveira added, the owner of the account will be sent an email from LinkedIn about instructions on how to reset your password. 
Then the account owner will also receive an email from LinkedIn customer support about a problem that is happening. 
Silveira also apologized to those affected by this. 
He also said a team of LinkedIn is tackling the issue seriously. 
As of March 31, LinkedIn has had for 161 million users worldwide.
source