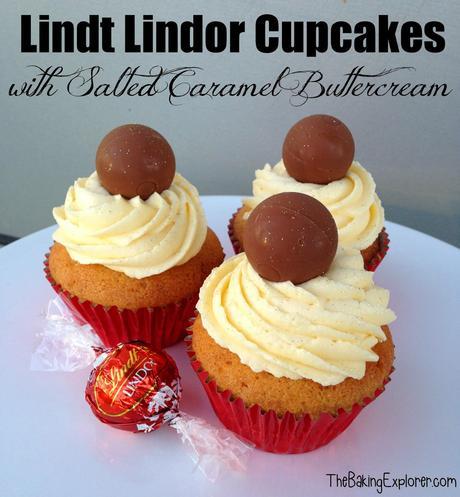 My mom loves Lindt Lindor, they are her absolute favorite chocolates and I can always guarantee that getting her a box of them will go down well on any occasion. As it's Mother's Day this weekend I wanted to surprise her by baking with her favorite chocolates. I added Salted Caramel Buttercream as she loves salted caramel too. I got the idea after seeing A Life Of Geekery's post, she uses the caramel Lindor and a pre-flavoured icing sugar. I've made mine differently, but the results are equally as yummy!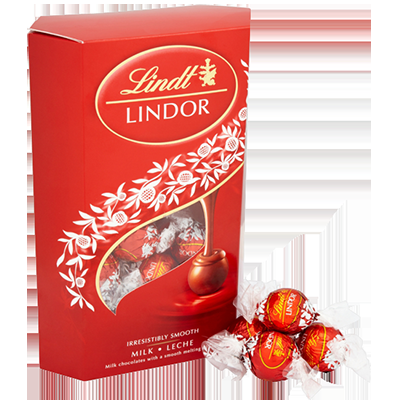 Image Source


First things first, I put my Lindt Lindor in the freezer for at least 1 hour. I learnt this trick when I made Creme Egg Cupcakes last year. I didn't know if it would help, but thought it certainly couldn't hurt.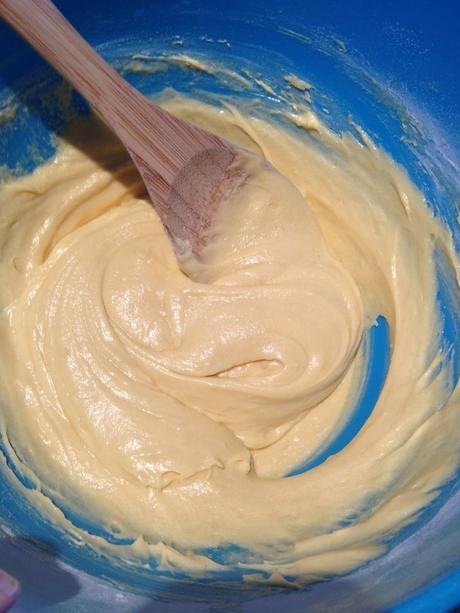 I started by making a simple vanilla sponge. I creamed together 130g butter and 130g caster sugar. I added 2 eggs, 1 tbsp milk and 1 tsp vanilla extract and whisked in. Finally I folded in 130g self raising flour.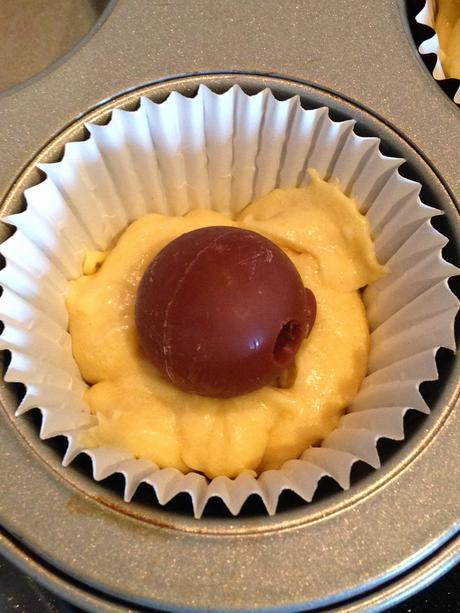 I put a spoonful of batter into the baking cases, then placed the frozen Lindt Lindor (I used the red wrapper kind) in the middle.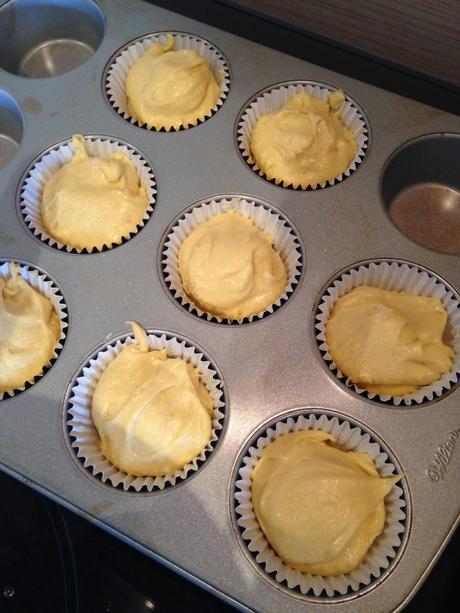 I then spooned enough mixture on top to cover the chocolate. It made 9 cupcakes.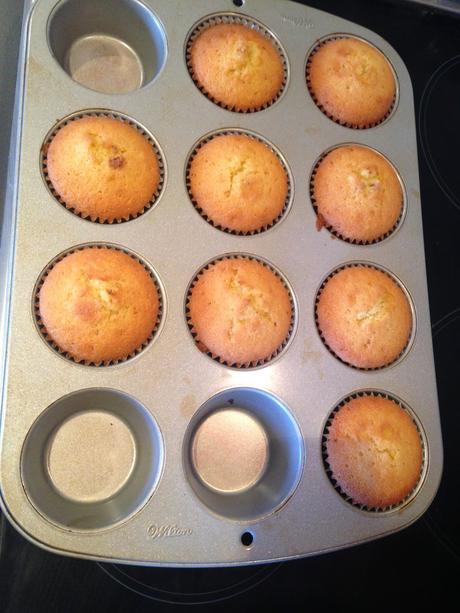 I baked the cupcakes on 180C/350F/Gas Mark 4 for 20 minutes.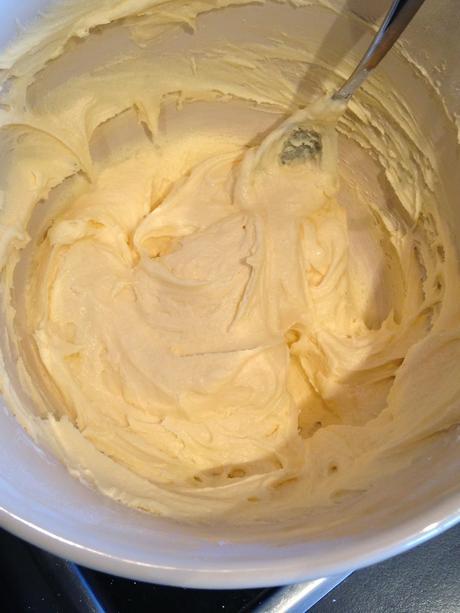 To make the butter cream I mixed together 150g butter, 300g sifted icing sugar, 1 1/2 tsp of Dr Oetker Caramel flavour, and approx 1/2 tsp salt. Add some salt and test the flavour, see if you like it, as I've noticed different people like different strengths of salted caramel. Or you can leave it out if you don't like salt in it at all.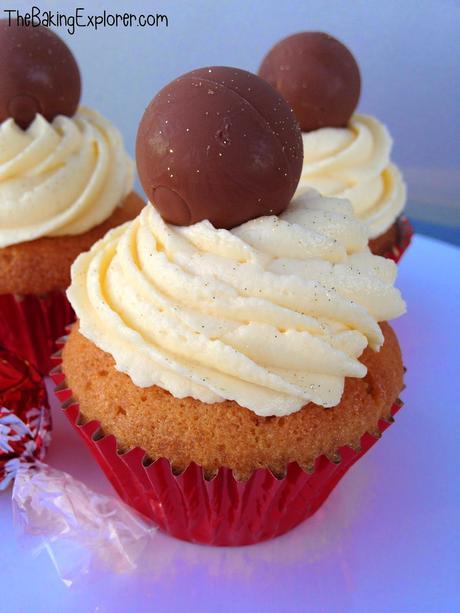 I piped the buttercream on top of the cooled cakes, then added another whole Lindor on top and a sprinkling of edible gold glitter!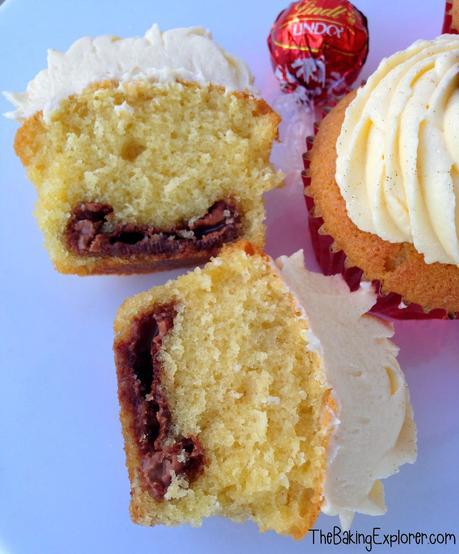 Of course I had to test one before giving them to my mom... I cut one open and the Lindor chocolate hadn't quite done what I expected. It melted and created a delicious chocolatey bottom to the cake. Although this tasted very good, I think next time I would put the chocolate on top of the batter, instead of in the middle. As for the buttercream...drool!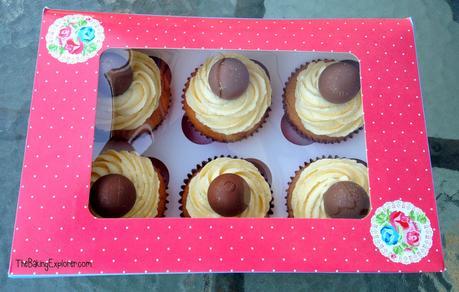 I put them in a decorative box and jumped straight in the car to take them to my mom. She loved the suprise and said the cakes were 'amazing, divine and yummy'. Definitely a winner then! My boyfriend had one too and made lots of 'yummmm' noises whilst he gobbled it up.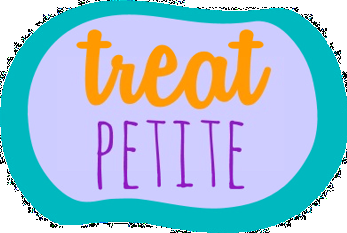 I am entering these into myself and Cakeyboi's baking challenge Treat Petite. This month's theme is 'Mum'.