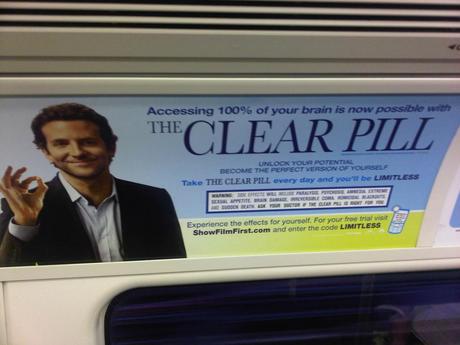 Usually movies are pushed before their releases with TV ads, cinema ads, newspapers, magazines and all other media channels we are used to seeing.  Well the movie Limitless does it differently.
On the Jubilee line London underground train was where I found the movie poster disguising itself as a real medicine advert.  If you've watched the trailer you would understand why it is so funny.  It's a play of the film's plot.
It stares Bradley Cooper and Robert De Niro.   Trailer is below.  Even the movie's website carries on the trend- http://www.theclearpill.com/.