If you are looking for a luxurious watch, the name Breitling likely comes to mind. And if you are thinking about purchasing an exclusive car meant for only the best of the best drivers, the name Bentley is probably foremost in your mind. And with the mindset of exclusivity and luxury in mind, the Breitling for Bentley Mulliner Tourbillon was created.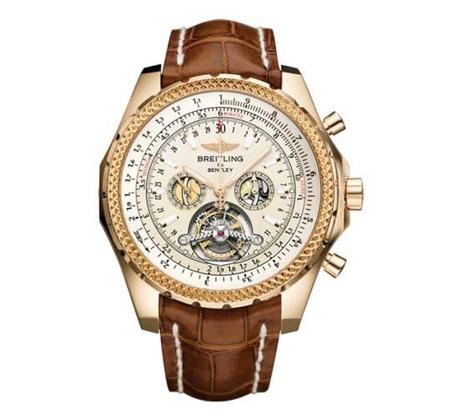 Breitling for Bentley Mulliner Tourbillon
This watch is the perfect choice for the man who wants to appear not only fashionable but also powerful and dramatic. It's classic look combines with elegant touches that are sure to impress anyone you might be meeting. Whether you are attending a high-powered business meeting or you are taking that special someone on an evening out, this is a watch you will want to be wearing.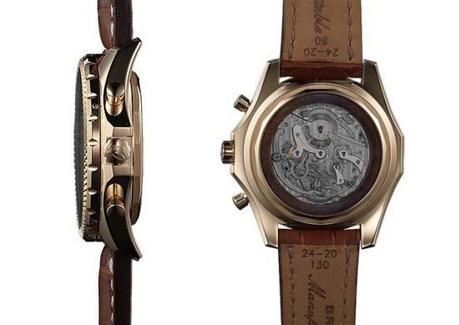 The Breitling for Bentley Mulliner Tourbillon sells for $145,000 and it stands out due to its design. It has a mechanical chronograph, as well as an 18 karat rose gold case. Its dial is Desert Dune and it has a crocodile strap to truly set the tone. Even the folding clasp is 18 karat rose gold. You simply will not find a better watch that is not only made to perfection but designed to be sleek and stylish as well.
This watch can also be customized so it truly represents who you are. There are 15 different choices for a face, and you can choose from different metals as well if rose gold is not your first choice. No matter what features you decide on, you won't regret investing in the luxurious Breitling for Bentley Mulliner Tourbillon watch. It will set you apart from everyone else in the room as the person who is elite, exclusive — the person who not only values luxury but also values quality.
Catherine C for Raymond Lee Jewelers, premiere fine jewelry and luxury watch boutique and buyer.