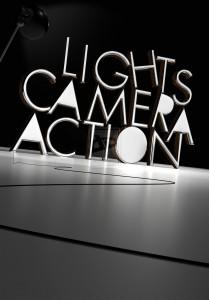 I've spent a majority of my blogs writing about dating, relationships, and self love so I decided to spice it up a little ; )
Who says sex can't involve some drama, when I say drama I mean acting. Role playing is fun, seductive, and a great switch up from the ordinary life you live on a daily basis. Now I'm not speaking of the cliché teacher student shit. Use your imagination, think about certain types of people you would like to be intimate with and have your partner assume the assigned role. Make it sexy, interesting, and intriguing.
Turn your partner into a prostitute, have her/him meet you at a raunchy motel, exchange cash and make her/him fulfill all your fantasies, assuming that you and your mate share the same freaky mind. Make up a frivolous name like Candy Kane or some shit that reminds you of a prostitute name.
If you're into porn, why not make your own. Write a script and assume the roles. Involve others if you swing like that as long as they don't mind being on camera. Come up with a story line and enjoy your fantasy porn.  Make your partner star in the leading role, maybe you want to screw the handy man/woman make them that person, tell him/her your pipes are clogged ( I know this sounds corny..but hey sometimes corny is fun) Maybe you want  to screw the maid, cable technician, or whoever you desire make your dreams a reality . Disclaimer: Be very careful with making videos, I know from personal experience that they can sometime end up in the wrong hands!
Don't be afraid to use the holidays as inspiration, Santa has the elves and Mrs. Claus or hell both, after all he needs a lot of help. The Easter Bunny lays eggs, celebrate Independence Day with fireworks, Thanksgiving has the pilgrims and the Indians, and bring the New Year in with a big bang!
Whatever your fantasy is you can live it out as long as you have a willing partner. The possibilities are endless. So use your imagination and have a freaky good time. Part of a good relationship is a healthy sex life, sometimes when we're with people for an extended amount of time the sex becomes routine and boring. Spice things up and and keep hope alive along with a few other things ; )
Whatever you do always remember to play safe!