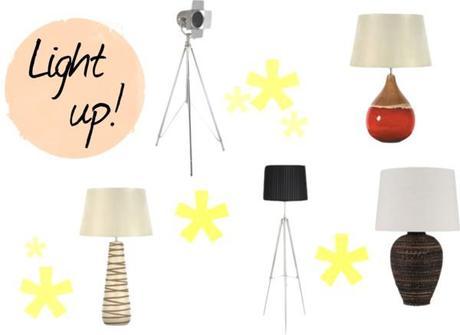 Lighting a room is important to me as it creates an atmosphere and warmth that I love. We are currently trying to decorate our house more to our taste and the first thing on my list are lamps for our living room. We don't currently have any and I find the room is either too dark or too light. A lamp would give it that homely, cosy, welcoming feel that I want to create in our family home. I thought I'd share my top picks from SCS and they have a great sale on at the moment!
I'm not on the look out for a floor lamp for the living room but these two are gorgeous, so I was thinking maybe I could get some for in the hallway and landing. This Hollywood floor lamp would be perfect near my dressing table, it's retro and rustic which is my style and very hollywood! It's amazing, I love it! The eva table lamp is the right colours for my living room and would look great with the other decor I plan to get! They are all lovely, I am sure I could find a place for them as we have 3 floors!


What's your favorite lamp?