I know so many tennis players who work during the day and then play tennis or go to the gym in the evenings (myself included!!), and the usual dilemma for dinner is, "Do I eat before tennis, or after? Or should I just skip eating dinner altogether? And then what should I have when I actually DO eat?"
My standard advice is to pass on dinner before tennis or workout because aside from being uncomfortable with a full stomach, your body will be focusing its energy on digestion, rather than your activity. And definitely, DON'T skip dinner. You need to eat something to replenish nutrients and help your body recover from the physical wear and tear. Not eating can actually leave you weaker and vulnerable to injuries, and more prone to sleep problems.
That being said, eat after tennis, but don't chow down on a massive meal, or one that includes meat. Your body is already starting to prepare itself for sleep and so you could get a nasty case of heartburn and/or indigestion. These light dinners are packed with the nutrition you need but won't leave you feeling too full before bed. Each of these quick recipes has plenty of protein along with healthy carbs and fat (yes, healthy fat!) - and at 350 calories or less!!
1. Hummus And Veggie Sandwich
You wouldn't believe a vegan sandie could taste so good, until you take a big bite out of this one! Hummus and avocado provide the protein your muscles need, and layers of tasty veggies offer crunch, flavor, and other essential nutrients.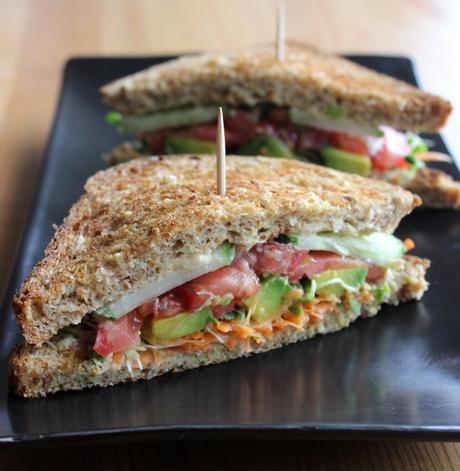 Image Source: POPSUGAR Photography / Michelle Bell
Serves 1 | Total calories: 336 | Total protein: 14 grams
INGREDIENTS
2 slices of sprouted whole-grain bread
2 tablespoons hummus
3 thin slices of cucumber
2 thin slices of tomato
3 slices of avocado
1/4 cup alfalfa sprouts
1/4 cup grated carrots
PREPARATION
Toast your bread.
Spread one tablespoon of hummus on each slice of bread, layer up your veggies, and enjoy!
2. Gorilla Wraps
These fresh, raw, and fast collard green gorilla wraps feature a unique filling: ground walnuts, seasoned with tamari, cumin, and other spices, and topped with your favorite salsa. It's a surprisingly meaty-tasting meal that is completely animal-free and chock-full of nutrients like healthy fats, iron, and vitamins A, C, E, and K. (From celebrity nutritionist Kimberly Snyder's cookbook The Beauty Detox Foods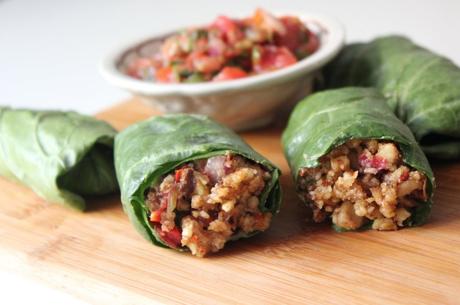 Image Source: POPSUGAR Photography / Leta Shy
Serves 6 | Total calories: 275 | Total protein: 15 grams
INGREDIENTS
2 cups walnuts
1 tbsp ground cumin
1-1/2 tsp chili powder
1 1/2 tsp ground coriander
Pinch of cayenne pepper
2 tbsp low-sodium tamari
6 large collard green leaves, stems removed and 2 inches trimmed from the bottom of the leaf
Salsa (your favorite brand)
PREPARATION
Process walnuts in a bowl of food processor until coarsely ground. Combine walnuts in a medium bowl with cumin and next three ingredients. Stir in tamari; set aside.
Place trimmed collard leaf, dark side facing down, on cutting board. Spoon 1/4 to 1/2 cup walnut mixture in the middle of leaf; top with 1 tablespoon salsa. Roll leaf, burrito style, folding one long side of leaf over filling toward center. Fold short ends over filling, then remaining long side of the leaf. Place filled leaf, cut sides down, on cutting board; slice diagonally into two pieces. Repeat process with remaining leaves and filling.
Serve with additional salsa, if desired.
3. Dijon Lentil Salad With Tomatoes
Naturally gluten-free and full of fiber, these tiny legumes are a healthy pantry staple you should always have on hand, and they're absolutely delicious in this lentil salad. Tangy and clean, this recipe makes for a light yet filling recipe and even better leftovers; the longer this salad sits in the fridge, the better it tastes. (From Gweneth Paltrow's book, It's All Good.)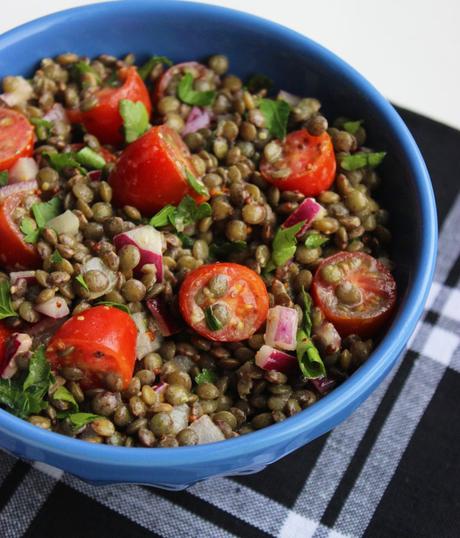 Image Source: POPSUGAR Photography / Lizzie Fuhr
Serves 4 | Total calories: 253 | Total protein: 17 grams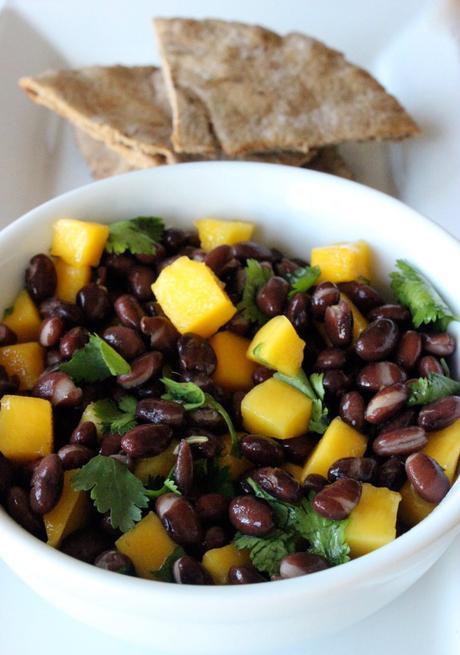 Author Profile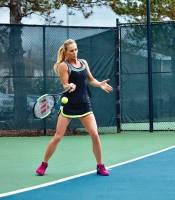 Jen Campbell
4.5 USTA rated/open champion level tennis player, vegan, fitness freak, animal lover, and smart ass who firmly believes that champagne is anathema for all ills. Right now I'm either up to my eyeballs in paint swatches and fabric samples, or kicking some butt on a tennis court (hopefully the latter).
CHECK THESE OUT NEXT!