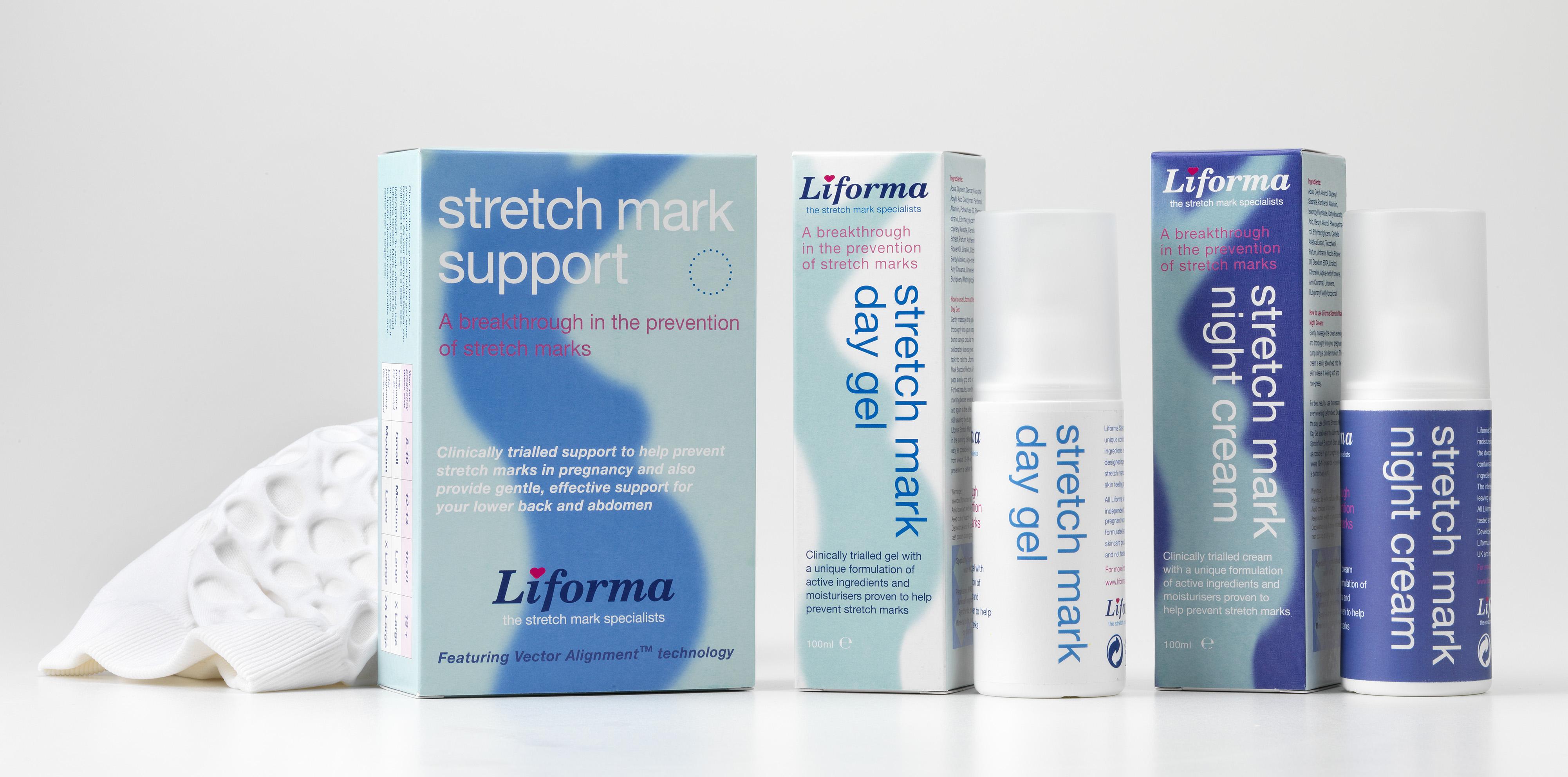 Stretch marks are a common problem experienced by many expectant mothers and can often make women feel self conscious about their bodies. Liforma, the stretch mark specialists, are set to transform the lives of pregnant women throughout the UK with the launch of the World's first complete skincare system to help prevent stretch marks.
Designed to help women look and feel as good after their pregnancy as they did before, Liforma Total Stretch Mark System is the only clinically trialled way women can help prevent stretch marks, rather than attempting to treat them once formed with the many existing lotions and therapies available.
The Liforma total stretch mark prevention system is a complete and easy-to- use range of products, including a Stretch Mark Support, Stretch Mark Day Gel and Stretch Mark Night Cream.
Powered by Vector Alignment ™ technology, the Stretch Mark Support uses small pads to evenly hold and support your skin through pregnancy to help prevent stress points forming in your skin that cause partial tears which appear as stretch marks. Additionally, the support band also offers support to your bump and lower back. The Stretch Mark Day Gel is an intensive moisturiser which should be applied to the skin whilst wearing the support band during the day. The Stretch Mark Night Cream is also a rich, intense moisturiser, which penetrates the deeper layers of the skin to keep it soft and supple while you sleep.
The system is easy to use with the stretch mark support band fitting comfortably and discreetly underneath your clothing. For maximum impact, the system should be used from12-14 weeks of pregnancy.
For more information, please visit  www.liforma.co.uk
Follow us on Twitter @LiformaUK and on Facebook
Liforma Total Stretch Mark System is available to purchase at www.liforma.co.uk and www.boots.com
Liforma Total Stretch Mark System Pack, containing Liforma Stretch Mark Support, Liforma Stretch Mark Day Gel (100ml) and Liforma Stretch Mark Night Cream (100ml): RRP £84.95
Liforma Stretch Mark Support: RRP £49.95
Liforma Stretch Mark Day Gel: RRP £24.95
Liforma Stretch Mark Night Cream: RRP £24.95