With tucks tighter than their border force operation, the 'Queens Down Under' have come to shake up the Drag Race Franchise without any Ru-pologises! Dripping with Faboriginality, I have something to say! Representing and racing for their nations, those Olympians serve patriotism! When you need a friend, the 'Fab Five' are always around the corner to save the day!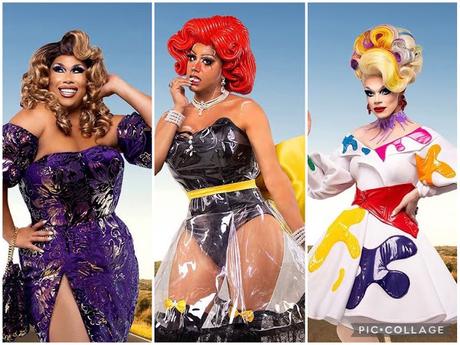 The Pandemic had us feeling drab about 2021, whilst the UK was in full Lockdown the 'Queens Down Under' were representing Australia and New Zealand on RuPaul's behalf! RuPaul's Drag Race Down Under has so far been the season that 2021 will not be able to forget, bringing ten contestants from AUS & NZ, it was going to get spicy real quick! I don't do favourites, no I actually do and mine of the whole season will always be Jojo Zaho! Bringing buckets of First Nations Charisma, Uniqueness, Nerve and Talent, that 'angry' queen allowed us to see her Faboriginality shine through! A proud 'Biripi/Wirmi' First Nations powerhouse, Jojo Zaho will be back I am very sure! Colonising colons and stealing costumes, because the Etcetera Etcetera stole her land! Coco Jumbo brought Fijian Australian Realness, serving her Lizzo finery for the Snatch Game, she was 'Good As Hell! The POC Queens served everything and more, along with Etcetera Etcetera with Lebanese heritage, the AUS/NZ Race deserved more Melanin! Strewth!  
No stranger to the World of Wonder family, Art Simone burst into the Werk Room with all of her colours! Flawless in every way, her artistry has kept me hooked because the looks that she's created have been out of this world amazing! Jumping out of the 'jumble sale' items just two episodes after her initial elimination, Art Simone would re-join the Down Under competition for a reason that might not be common knowledge. I'm sure we will find out in good time? Yes! Hailing from New Zealand we must not forget Kita Mean, Anita Wig'lit and Elektra Shock because they've been representing Aotearoa like true Drag sisters should! Maxi Shield broke out that microphone when it was necessary! Unknown to Mama Ru, Scarlet Adams held a secret, guilty of appropriating 'Blackface' into her act with only a hollow apology to boot. Karen From Finance might be climbing from rung to rung but those Golliwogs made the news soon enough. Needless to say, RuPaul's Drag Race Down Under Season 1 has been seriously spicy! Oh, Felicia!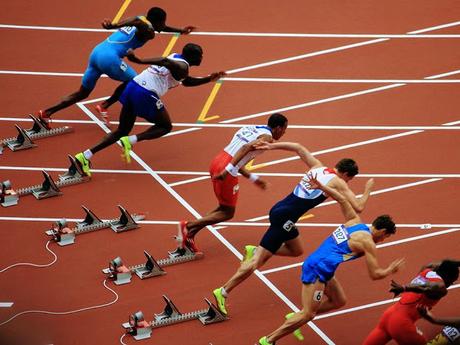 From one Race to another, I stand by my words that there's nothing more camp than someone representing their own nation with matching Drag in a huge stadium with the world watching! From the flags to the patriotic branded color co-ordinated 
outfits
, the passion the athletes serve means their country comes first! Like the Ru Girls walking down the runway onto the main stage for either, the UK or España! From Athens to Beijing, the Olympic and Paralympic Games brings nations together in an event that goes back to Ancient Greece, every four years each host country puts on an epic sporting spectacle. I loathe sports but when I thought about the process and application the athletes apply, it is pure Drag! Much like the Eurovision Song Contest, the teams from their respective nations parade around with their flags with pride wearing their home colours. Like a wig or stilettos, the sporting fashion gives each country branding. From the track to the pool, the athletes represent with pride and purpose. The Olympics Games? Yes, I said it! 
Once those medals are won, whether they are gold, silver or bronze there's a place for those winners on the podiums. Like the pageant queens who reign as the 'Grand Supreme', the athletes have their moment to hear their national anthems. Standing on a podium with a winning medal in front of a full sporting stadium, now if that isn't Drag then I don't know what really is? The opening and closing ceremonies, they have become the chance for the hosting and previous or prospective nations to impart their musical muscle with as many cultural references to boot! One Olympics that comes to mind is the 2008 Beijing Summer Olympics, their opening/closing ceremonies were on-point. Filled with cultural and historical performances, with patriotic songs such as '歌唱祖国/Ode To The Motherland'. From one country to another, each sporting team represented like a queen would on the main stage of RuPaul's Drag Race but just in sporting events like gymnastics or volley ball. 同志们, 让我们 2022年冬奥会北京见! 加油大家! Yes, 
北京!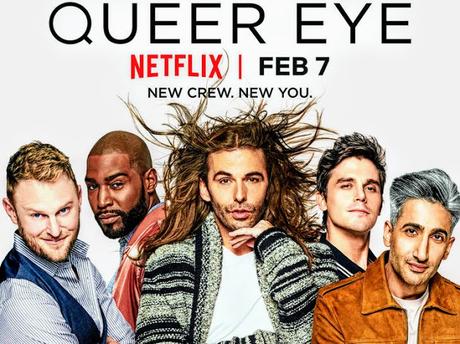 Drag isn't just about rhinestones and lip-syncing, in some case the transformation of a person comes from everyday elements in our lives. Coming into the lives of those nominated by the show, Queer Eye's 'Fab Five' come into people's lives to bring out the best in them! Making it better, this heavenly teams of angels help individuals with their lives from the outside and in! My go to 'feel good' and 'empowering' show has to be 'Queer Eye' after its reboot, sorry Carson and the original gang, I need JVN and their crew! Ranging from Karamo to Antoni, each member of the 'Fab Five' invests themselves to transform the lives of the selected souls they meet during the new seasons of the show. Looking at 'Culture', Karamo gets down to the core of the persons soul, getting to known what they need back in their lives! Antoni knows his foods, helping the chosen soul with their lifestyle choices in the kitchen, he's a gem! Each element of the transformation builds the person up! Bobby, Tan and JVN, what say you three? Drag is life!
Bobby breaks it down, he is the interior designer that transforms the space that gives the person their life back! Tan knows how to dress the person up in their own love and self-empowerment, the work he does to bring back the persons confidence is beyond me! Now, Jesus take the wheel! Jonathan Van Ness otherwise knowns as 'JVN' brings the focus on 'self-care' with emphasis focussing on hair and skin care. Handy with those scissors, JVN knows all of those cuts to help elevate the person emotionally, allowing them to serve their look! From the USA to Japan, the 'Fab Five' have touched and transformed lives all over the world in many different languages, assisting people from different cultures. For those special few to have their best Drag back in their lives, that is the main blessing of the show! It isn't a show, it is a movement for positivity and love, we need more people like the 'Fab Five' in the world. Each element of their craft helps reinstate a level of Drag that is authentic for the person to embrace everyday! Yass! Honey! Life!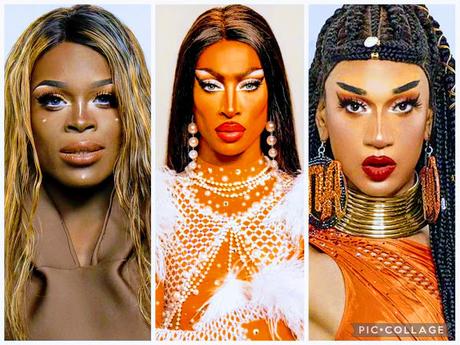 Moving from the shenanigans of RuPaul's Drag Race Down Under, a few months previous in the United Kingdom we had the second series of our own Drag Race! The debut series in 2019 served eight stunning queens but only two were POC, now that wasn't cool! Would the second series bring more Melanin Power? Asttina Mandela came with their 'RUDE' energy and I was completely ready for that! Tayce became the first Welsh queen to unapologetically represent her nation of the Red Dragon! Tia Kofi had her kettle on, ready to bring us a camp brew or two! I was gagged by their eleganza but not impressed by the lack of racial representation, I know the US Race has taken a few years to cast a well rounded bunch of melanated queens but in the UK we wanted to showcase a racially diverse cast! I'm not knocking the Caucasian queens one bit but Canada served Priyanka, come through UK South Asian queens because we want to see you in Ru's Werk Room, on the main stage and down that runway! Let's serve more DRUK Melanin!
Who would be Asttina and Tayce's UK Gay Icon? Both queens both chose Naomi Campbell, serving their own interpretations I was not left hungry by their debut episode showcase! Tia Kofi brought those snake arms as she sashayed down the runway in a green presenting piece of Drag Race UK finery, Michelle had no words! I loved that camp cow on the Race during that 2021 Lockdown moment! Asttina served her 'Hometown Drag' in her ASOS coat with a box of fried chicken, it was prime East London Realness! Tayce's 'Welsh Red Dragon' moment was everything, we had not seen anything like it before! Tia Kofi's codebreaking 'Alan Turing' UK Gay Icon had us proud, representing the icons that don't usually get a mention! Melanin queens, come through because want to see all of what you have to serve to celebrate you in all of your form! Also, do not let Sum Ting Wong be the only British East Asian queen on the UK Drag Race! No! We want a diverse cast, comprised with all of what UK Drag has to offer! Alright, Ru?

On Your Marks, Get Set.. DRAG! 
Joseph Harrison