Boris might have made those 'Coronavirus Restrictions' disappear overnight, things still haven't snapped back to normal! With many using 'during COVID' and other language suggesting we are completely free, I wouldn't be so sure. The cases might have gone down but this Pandemic has paved the way for a whole heap of chaos, inflation and even warfare! Back to normal are we, BJ?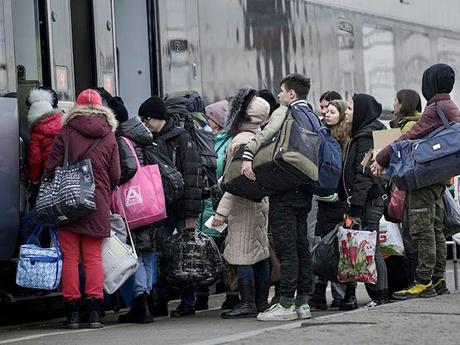 I'll get to those restrictions vanishing in due course, sure at the moment the world wipes away a tear for the plight of Ukraine. When we thought all was well with the world and that we could get back on with some form of normality, seriously though world! Putin and his Russian artillery declared war on Ukraine with fire, fury and destruction to follow with full impact! Jesus Christ! What had Ukraine done to provoke such anger? The world had been so wrapped up with the Pandemic, 2022 for most of Ukraine should have been getting on with life after the worst of COVID! Now, I don't know the ins and outs of this conflict, all I do know is that women and children are fleeing the bombings and leaving their husbands, sons and other male relatives to fight. Heaven actually would need to help me, I wouldn't know what to think if Boris Johnson ever tried to call me up to fight for 'Queen & Country!' But really, hasn't the world been through enough chaos and restrictions to then be faced with WWIII? What's got Putin all fired up!? Нет! 
The UK Government have bided themselves sometime, their Lockdown parties have been shelved because yet another level of deceit has been revealed! Who paid for Brexit? Like a scandal always does, it has been released that Russia paid for Brexit and a fair few Russian Oligarchs have been gifting money to senior members of the Tory Party! You couldn't write this stuff! Whilst Ukraine is scrambling to defend itself against a daily barrage of missiles and bloodshed, the UK Government do their best to show they remotely give any mind to this outbreak of tyranny. Poland has stepped up massively, on their eastern borderline they have basically been feeding the 5,000! Imagine if this conflict broke out a few months back, when the Omicron Variant had borders shut tight and people running scared in another way? Would those desperate Ukrainians be able to seek refuge in bordering nations? Zelensky, the world is watching your leadership and country and we couldn't be more proud of you! Давай! Come on!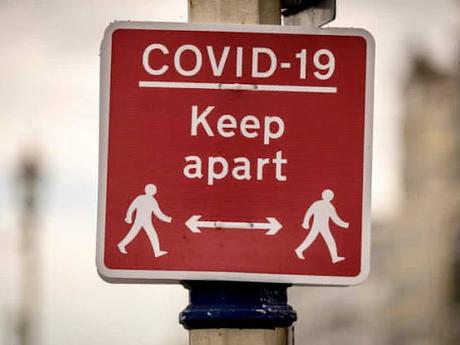 We were told to put our masks on then it was alright to take them off, then back on they went as Boris and his cronies fannied around with those 'Coronavirus Restrictions'. As a country based on a democratic way of life and free thinking, there would always be an argument posed to those who were against wearing a face covering. That was a given but why was everything so inconsistent!? Keeping us apart from loved ones and creating those 'family/support bubbles', people had honestly had enough by the time November 2021 rolled around. We had been enjoying relative freedom, I had loved making those causal day trips because I was able to freely make those choices! Then when the government got panicked, they placed the panic back on the public with renewed restrictions. Frankly, if you tell people that they can live their lives again and then overnight its back to masks and being served in shops in front of perspex, Boris deserved rioters with flaming torches! Guidance should come from who? The Gov, that is who!  
I wore a mask when the law required it, I kept my distance and then some when the law also required it but when it came to those backtracks, that got me mad! Cue March 2022, oh they changed their minds? Clearly! The Coronavirus Act, a piece of legislation had been sworn into parliament at the beginning of the Pandemic to make those 'restrictions' absolute law. Because of the parties, because of the enquiry and because of Boris's members claiming 'no confidence', I suspected something when that piece of law was then cancelled one month earlier than the decree had stated. Maybe Boris was worried that the public would uprise? He should have been so lucky! COVID-19 will be with us forever much like other previous Pandemics, now those restrictions are finally out of parliament, will they try and roll them back without us realising? Ey, I'll be getting Dianne Whatcock from Sheffield to call Boris up, he'll be shook and panicking for sure! So Boris, the moral of the story is to be consistent and clear with your public! Dzgustin!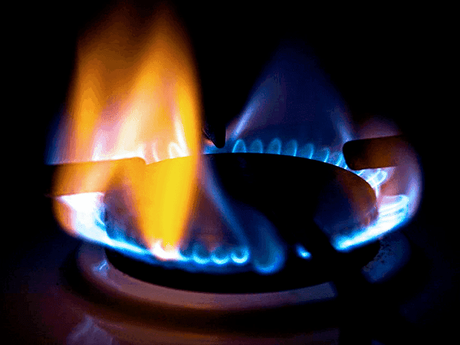 Hand to mouth? We currently aren't enduring the perils of war and the trauma that the people of Ukraine are experiencing, though we do have an approaching time-bomb of our own that's about to blow! I won't make any apologises, the world is currently full of doom and gloom but then we were all hoping that 2020 and 2021 would be the best years of our lives, for real though? I did! With the pandemic ceasing, people have returned to work gradually and young people to their educational settings. We would be living the life fantastic in 2022, right? For those who can afford the cripplingly high bills, go on have your fun and put your heating on, you're all happy as Larry! The majority of 'Joe Public' are already feeling the price hikes, choosing 'heat' over 'food', with people returning to food banks after they thought life would be back to their 'Pre-Pandemic Best Lives! Will the Chancellor hear our plight? How will we deal with such hikes? COVID-19 is partly to blame, absolutely Miss Rona strikes again! You can leave right now! You're dead to us!  
Towards the end of the Pandemic as we knew it, countless energy companies began to buckle under the pressure of the times. Many people were left without energy providers, government made their choice not to bail certain companies out because funds had been spent elsewhere during the crisis. People were faced with immediate price hikes for their bills as they were shifted to new companies, Martin 'Money Saving Expert' Lewis became the man of the moment with his helpful tips. His advice has been invaluable to those who are living that 'Hand to Mouth' reality, with food shopping and petrol prices on the rise at the same time, we need all the smart tips right now! With a broken supply chain comes increased demand for certain things, it has been said that due to the current outbreak of unrest in Ukraine, certain exports can't be transported to our shores? With Russia's gas being rejected at UK ports, how does this leave us for our heating bills and to fill our cars at the pumps? Yes COVID-19, you've stoked this fire! Oh!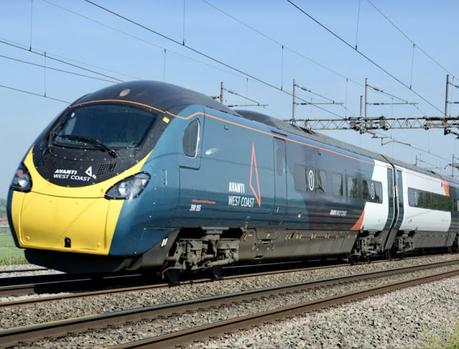 Should we have a little breather? Let's allow a little bit of sunshine in on this dreary situation? Not a chance! Don't get me started on train fares, I never really took those China High Speed and Sleeper Train fares for what they were! China's railways might be new but they more importantly belong to the government, fixed at an affordable fare it allows the whole country to travel for a reasonable price across their vast Chinese nation. Whilst over here in 'privatised' Britain, we have some of the highest rail prices in Europe and probably the rest of the world! How have the trains been impacted by the Pandemic? Let me tell you this real quick, well its not going to be quick! Train services were halted or severely reduced during the height of the Lockdowns with 'self isolation' remaining as a core even when services were being added towards 2021 to now. Many shorter routes continue to be costing over the odds, with demand forcing normality to return! Oh, we still haven't gotten to grips with High Speed Rail yet? Never!
The cloud of 'COVID' remains to be the excuse for poor train services, a lack of drivers and insanely high fares? Yes! Closer to my West Midlands home, the current 'virus based excuses' continue to be heard. The debacle that is known as the 'West Midlands Metro Hagley Road Extension' still hasn't been completed, they keep saying that it will be completed before the 2022 Commonwealth Games but what use has the prolonged chaos done for the businesses along Birmingham's Broad Street? They weren't able to operate their businesses for a good chunk of time but when Boris gave the green light for us to have our social lives back, Broad Street continued to resemble a building site. No more can we keep using the 'COVID Card' because there will come a time very soon and that time is now, we need to stop using this Pandemic as an excuse! Trains need to operate properly with reasonably priced fares and construction delays cannot be blamed on a waning Pandemic! We won't have it anymore more! Reopen and resume! 
Pray For Ukraine! War Is Wrong! 
Joseph Harrison