Bring on the 'Kings!' 'Life's A Drag' now presents two 'reigning' kings for our hungry souls! A 1940s time traveling f**k-boi? That's Beau Jangles! A Taiwanese-American leader of everything Wang? That's Wang Newton! UK Vs World? Yes, BBC Three & World of Wonder brought us the first 'International AllStars!' London's West End brings every kind of costume Drag imaginable!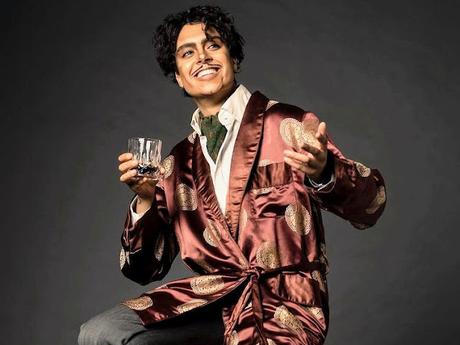 Don't just be a 'Drag', be a 'King!' Kicking off with my first ever featured 'King' in 'Life's A Drag' blog's running! Beau Jangles, a 1940s time-travelling inspired Drag King, he has no time for 'misogyny!' Channelling another period of time sets Beau apart from the crowd! Taking inspiration from artists such as 'Fats Waller' and also 'Cab Calloway'. Beau can be found setting the London scene on fire! Beau believes that 'Drag Kings' deserve a bigger stage, pledging that most patrons have been taken aback by Beau's act! Some patrons have been left open-mouthed because they didn't know what a 'King' was? A King on the 'Race?' Beau Jangles expressed a deep need for Kings to be celebrated as 'performing equals' alongside Queens and Performers being featured and celebrated on the same billing! Going back to the 'Victorian Music Halls', Beau expressed how Kings have been wowing crowds for much longer than Queens have. An education provided by Jangles, providing an exchange of true wisdom during our interaction, B!
During late 2020 and into the New Year, Beau appeared in TuckShop's own 'Drag Pantomime, 'Dick Whittington!' Beau played the part of 'Mayor of Soho', alongside fellow Drag King, 'Richard Energy'. It was a great sign to see performers who hadn't appeared on a reality tv series. Beau has also been busy creating a new act, embodying Voodoo master 'Baron Samedi'. After checking out Beau's Instagram, I learnt that 'Baron Samedi's' grave digging ways mostly favoured rum and cigars. Connecting with 'Mx. Fortune's' own French Caribbean ancestry, Fortune's connection brought them closer to the Haitian roots of this act. Watch out for Samedi's grave digging shenanigans! Truly a regular performer at the 'Royal Vauxhall Tavern', Beau Jangles joined the 'Binary Breaking' they-roes at 'The Enby Show' performing under the name 'Madi Fortune', a descendant of the legendary time travelling, Beau Jangles! With all of this excellency, you already know I need to see a Beau show! Beau said there's always room for every performer!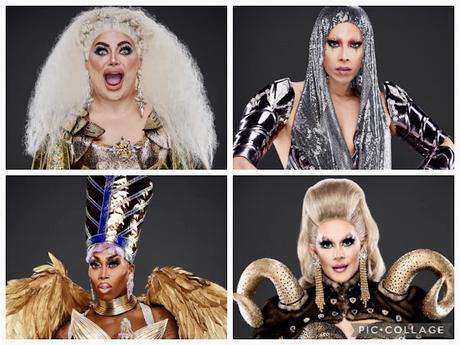 Yet more RuPaul's Drag Race UK? Make my 2022 'Much Betta' why don't you! BBC Three and Mother RuPaul kept us fed and satisfied, returning to our screens as a fully fledged channel, RuPaul's Drag Race: 'UK Vs The World' grabbed our attention like a thief in the night! Yes, we wanted to see how those nine queens would do, representing a total of four countries that have a 'Drag Race Franchise' series. Representing the United Kingdom we had Baga Chipz, Cheryl Hole and then Blu Hydrangea for our home country corner! Janey Jacké brought the fire for Holland/The Netherlands, placing as runner-up in the first season of 'Drag Race Holland'. Canada's double queen entry served us Lemon and Jimbo, both from the premier season of 'Canada's Drag Race'. We were not ready for Thailand's own powerhouse of drag from Bangkok to be making her competitive debut on the 'Main Stage!' No! Pangina Heals, judge and co-host from 'Drag Race Thailand' represented her S-E Asian culture for RuPaul to see in person! Slay! 
Yes, the USA brought two queens from the original 'RuPaul's Drag Race' format. Mo' heart, Mo' everything! Mo Heart ru-turned, picking up the call from Mother Ru! Back for a fourth appearance, Jujubee served 'S2, AllStars 1 & 5' Realness on the 'UK Vs The World' runway! The dreaded 'lipstick' decided the fate, eliminating Canada's Lemon and then the UK's Cheryl Hole. Canada's Jimbo saw her name on that 'lippy' once Pangina revealed her choice after the 'West End' Rusical. Pangina brought the judges much joy with her 'Casino Slag' slot machine masterpiece, her patriotic sobs could be heard back in Thailand as Blu eliminated her. Tricks and spilts galore were served with a top pick of 'Extra Special Guest Judges' such as Spice Girl 'Mel C' and Snatch Game panelist 'Katie Price!' Holland's Janey Jacké waved goodbye to the competition after the 'London' performance. Finale ready, it was 'UK Vs The USA'. Blu, 'The Belle Of Belfast City', served 'Irish Peace' on the runway before she was crowned! Oh, Mummy!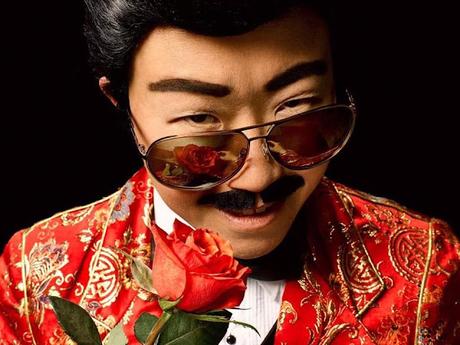 'Dr. Wang Newton' is a dominant, queer, gender-fluid, being and number one 'Non' Traditional Chinese Medicine doctor at your service! Representing their 'Tang Dynasty' ancestors with the art of 'gender-bending' well into the future, defiant that their representation of East Asian Drag isn't anything like the 'subservient stereotype!' Welcome to the 'Wang Dynasty!' You're welcome! Paying mind to older American generations, the name 'Wang Newton' took inspiration from the crooner 'Wayne Newton'. With it all starting with a 'party', the 'Wang' came into the mix with a nod to their 'nickname', adding 'Newton' with a wig in tow bore 'Dr. Wang Newton!' Rocking on the intersection between a life spent in both Asia and America, Wang takes life experiences from both parts of their world. Making up one of the 40 Asian Kings of East Asian Heritage, Wang wants the world to know since 2004 they have been representing hard! Paying mind to the UK's 'Bitten Peach', Wang bows to their British allies! Lily Snatch Dragon, Wang sees you! Yes, Wang!
Giving love to all of their 'Slaysians' around the world, Dr. Wang Newton said to me that their own 'Wu Wang Clan' is overflowing with Stateside talent! Co-producing 'Sacred Wounds', a digital show with the legendary 'Coco Ono' has spotlighted some serious fetish, erotic and avant garde performances that continue to showcase a wide range of dance and adult film entertainers. On the stance of Kings within 'reality tv', Wang expressed that 'Dragula' has been glorious to watch it include and empower Kings and performers who don't yet seem to be on the radar of 'World of Wonder's' 'Drag Race'. Nodding to the likes of 'Landon Cider', Wang doesn't see any movement from WOW because 'no one owes us kings anything!' Enough said. With love Wang mentioned that during 2008-2009 Philadelphia's 'Bump Lounge' would send them a 'stretch limo' to pick them up in NYC, feeling grateful to have that extended to them with a huge serving of gratitude Newton savours. Adding fuel to their fire, Wang bids us with a hearty '加油!' Add oil!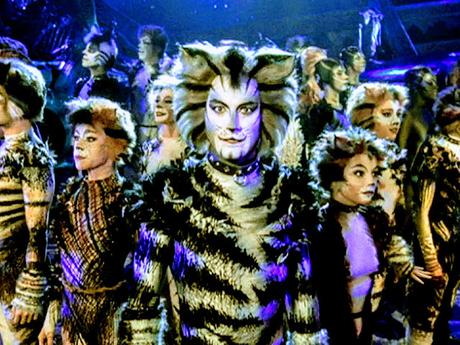 Baby! If you are wearing a wig with a face full of make up on your face and your donning a costume of any kind, that's called Drag! From being a young boy and right up to present day, I have always been waiting for that 'Showtime' moment at any theater wherever I may be! London's West End will always be legendary to me, one of the first musicals that I saw was 'Cats'. Captured above stands some of the 90s West End ensemble for that 'Andrew Lloyd-Webber' production. Forget any Drag King, Queen or Performer because those 'Cats' stars were in their very own 'Best Drag!' Painted like the feline characters their scripts told them to embody, their faces were always painted for the cat gods! Much like the art-form of Drag we see in bars, clubs and on certain tv shows, those theater actors apply the same method to their roles. The role of 'Grizabella' has been played by the likes of 'Elaine Page' and 'Nicole Scherzinger!' Play that 'Memory' tune because there's going to be a 'Jellicle Ball' tonight! Rum Tum Tugger, who? OK!
Aside from 'Cats', my second favorite West End show has to be 'Starlight Express' because there's a 'light' at the end of the 'tunnel!' Dinah the Dining Car? Yes, I wanted to be her after I had first watched that 'rollerskating' musical 'camp' extravaganza. I lived for their brightly coloured costumes, fashioned like locomotives, I was sold by that category! 'U.N.C.O.U.P.L.E.D? That carriage without no marriage was one of my favorite tunes from that Lloyd-Webber West End show! Skating around the stage with their own 'Drag' like personas, I absolutely lived for that energetic musical! Always, there's a light at the end of the tunnel because every show has to have its own anthem! Mother Ru, give us a 'Starlight Express' Rusical on a future 'RuPaul's Drag Race UK' series! The West End is the most draggiest place in London because those stages serve nothing less! Baby, Drag is everywhere like a phenomenon! Steam will have a second coming, Drag wheels keep on turning! Kings please stay, you're here to stay! Canada Vs The World? Ooh!
Like Wang Said... 加油! 
Joseph Harrison