Hi guys. I'm a little bit down in the dumps today.
My knee injury is the 3 L's:
lingering
lame
life affecting
So dumb!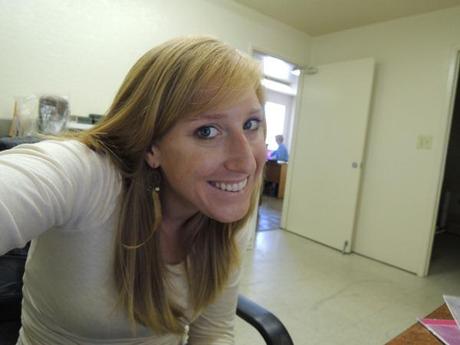 Have you realized I don't do "INJURED' well?!
Here's the scoop. I'd been having some mild knee pain during long runs before I ran my 1/2 Marathon a few weeks ago. It started when I began running 6+ miles. Some runs it would be pretty painful and others I wouldn't feel it at all.
I did feel it during my race on September 2nd about half way through the race until the end, I just ran through it. After the race my knee(s) mainly the left one, became more and more painful and stiff. After 2 days I was virtually pain free in day-to-day life.
I don't feel the pain walking around, sitting, first thing in the morning, or anything. I'll occasionally feel some stiffness and a little prick but other than that I only feel the pain when running.
Since the race I feel it after about a mile. Which is worse than before I ran the race.
I've gone on 5 runs since the race anywhere from 3 miles to 6.5 and I've felt the pain on all of them. I did a 2 miler last night and I had the pain. I notice less pain when I run faster and more when I run my usual 1/2 marathon pace.
Initially Max and I thought it could be IT band. But now I'm thinking it's a form of tendonitis. The pain is on the outside of my knee cap and goes down to where the tibia starts.
This is where it hurts: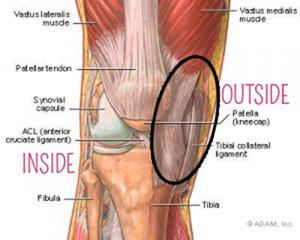 If you've had anything like this and know any was to increase recovery time… PLEASE, LET ME KNOW! I'm hopefully still running a 1/2 Marathon on the 7th.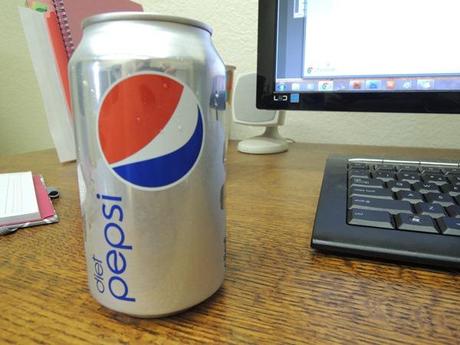 Anyways, because I've been so down in the dumps I splurged on a diet pepsi this afternoon. Simple pleasures.

And I had a huge chinese chicken salad for lunch.
romain lettuce
green onion
salted cashews
celery
some crunchy rice noodles
chicken breast
oriental dressing that wasn't too sweet.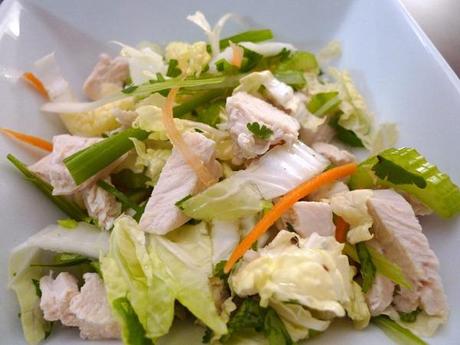 Ahhh yeah!
For breakfast I had the usual 2 cups o' joe with stevia and a splash of soy milk. And before my coffee I drank my hot magic lemon water.
Healthy Guideline Checks
2 servings of probiotics: in process (1 of 2)
2 servings of fruit: ____________
hot magic lemon water: check
lots of veggies: check
2 servings of healthy fats: _____________
lean protein: check
dark chocolate: ___________
8 8oz glasses of water: almost (6 of 8)
3 servings of green tea: 2 of 3
Last night I soothed my injury sadness with unlimited chips, salsa and guac from Chiles.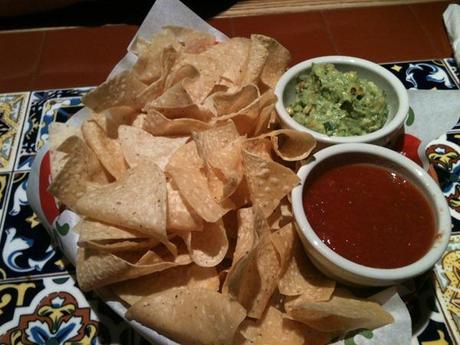 Max always knows how to make me happy.
I had the chicken fajitas. And poured hot salsa all over it!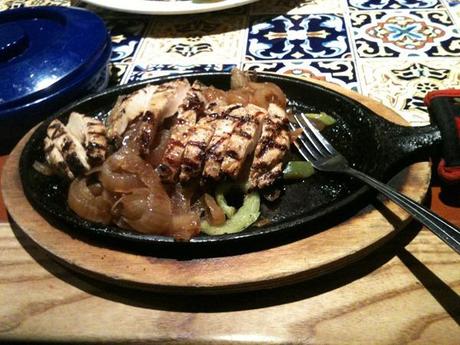 Yumms!
Tell me about you!!! I want to know…
Any secrets you have to heal my knee!!!
What's the food you eat when you're sad?
chips and salsa… or turtle trails ice cream.
Are you a coke or pepsi person?
coke! this diet pepsi tastes funny.
What TV show are you most looking forward to this fall?
Revenge! I got addicted over the summer and now I can't wait to see what happens.