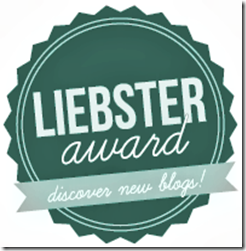 The lovely Charley tagged me in her post and I thought I should probably do it, Rachel tagged me in a post at some point last year and I never got round to doing it but this time I will persevere and complete!
I have to write 11 facts about myself, answer the 11 questions left by Charley, and then write my own 11 questions for those I tag.
Facts
1. I have profiles on at least 4 dating websites, there could possibly be more. I only ever check one profile.
2. I want to study youth ministry.
3. I have broken my radius and ulna, my elbow, and my funny bone!
4. I share my Christmas day birthday with my half brother!
5. My favorite cocktail is mojito.
6. The A75 feels like home!
7. Being made redundant in March was the best thing to ever happen to me.
8. My name isn't on the coke bottles.
9. I have a list of places to visit in Yorkshire this summer.
10. I love broth and dumplings!
11. I've just got into Supernatural, I can't believe it took me so long to start watching it.
Questions For Me
1) Favourite smell (Cut grass, flowers, the smell after the rain etc)?
I love the smell of freshly baked bread!
2) Best gift you ever received?
It would have to be my Pandora bracelet, and my yellow polka dot satchel.
3) A photo of your most cherished possession?
My Bible and church notebook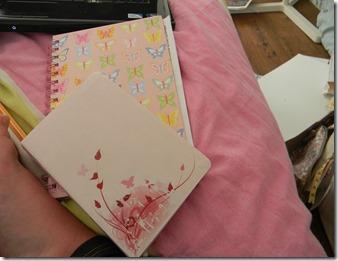 4)
Your favorite author?
Victoria Hislop
5)
Best place to shop?
My favorite place is ASOS, and I don't even have to leave my sofa!
6) A language you wish you spoke?

I wish I could speak Italian, but there are many languages that i'd love to know.
7)
A photo of your favorite outfit?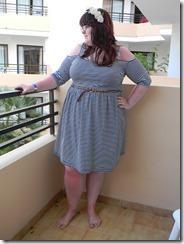 8)
If you could go anywhere in the world where would you visit?
I think I'd go back to Italy, though I would like to visit Sweden too.
9) A fashion trend you dislike?
I'm not too keen on the Aztec trend!
10) 3 things you couldn't live without?
My family.
My cat.
My friends.
11) A place you go to hide away from the world?
Scotland, it feels like home to me. Now that I have family up there it's  very easy to arrange a weekend up there.
While I was writing this Desi tagged me in her post, so i'll be answering her questions too.
1. Who is your favorite band/artist?
I love Lady Antebellum
2. What is your favorite food?
Cake!
3. Do you have a current favorite TV show?
Supernatural!
4. What is one fashion item that you've been coveting recently?
I'm loving skater skirts at the moment, they're perfect for summer!
5. Name three of your favorite stores to shop.
ASOS
Primark
Lush
6. What is the greatest thing that you've learned since starting your blog?
To wear the clothes that I love, and not to be scared of having the confidence to wear things that people think I shouldn't be wearing.
7. If you could be any villain from a Disney movie, who would you be?
I think I'd be Ursula from The Little Mermaid.
8. If you wanted to, what is one thing you could change or improve about your blog?
The only thing I would change is the design of my blog, but that's something I'm hoping to change over the summer.
9. Best book that you've read recently?
Golden Earrings by Belinda Alexandra
10. What is your dream job/career?
Religious Studies Teacher.
11. If you could try anything new, what would it be?
I think I'd like to try flower arranging, it could be fun.
Questions For You
1) A picture of your favorite accessory?
2) What is your favorite nail varnish at the moment?
3) What is your favorite clothing store?
4) What TV show are you currently hooked on?
5) What is your favorite childhood film?
6) What is your favorite piece of clothing in your wardrobe?
7) Where is your favorite holiday destination?
8) A picture of your celebrity crush?
9) What is your favorite song?
10) A picture of your favorite lipstick?
11) Your favorite touristy place to visit?

Nominated
I think everyone reading this should give it a go but I'm nominating those below.
1) Megan
2) Rachel
3) Steph
4) Lisa
5) Kirsty
6) Gemma
7) Leah
8) Nikki
9) Rachel
10) Becky
11) Laura