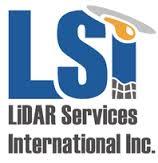 LiDAR Services International
Added by CanadianGIS
0 reviews
Listed in Consulting, LIDAR, Remote Sensing
Suite 400, 3115 - 12 St. N.E. Calgary Alberta
403-517-3130
Updated:
Apr 18, 2014
Overview Reviews
LiDAR Services International, LSI, is a Canadian based LiDAR system developer and survey service provider based in Calgary Alberta. LSI presently owns and operates two helicopter-based LiDAR systems and one fixed-wing system.
Related
---
Tags:
Consulting, Hardware, Other, Remote Sensing, Surveying
Please login to add your review.