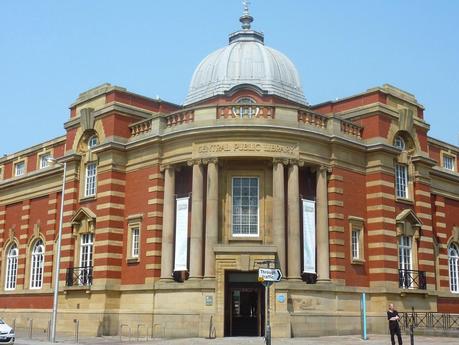 This week we are talking about authority and I am resisting the temptation to write a rant about petty-minded or even sinister aspects of it. Instead I would like to look at a much-maligned institution in our society - the Local Authority.
It is fair to say that local councils attract a reasonable amount of criticism, derision, suspicion and sometimes anger - hardly surprising when you consider the wide range of services for which councils are responsible, that directly and personally affect people's lives. Given that councils are responsible for services as diverse as parks, housing, planning, sewerage, roads, child protection, transport, sports centres, cremation and burial, schools, street cleaning, libraries, social services, swimming baths, environmental health, to name but a few, there is much potential for things to go wrong. People who are adversely affected by bad decisions, lapses in judgement and other failings are naturally quick to make their feelings known. Whilst headlines will always be made by poor planning decisions, the deaths of abused little children, the paucity of rural bus services etc. I think we often overlook and fail to appreciate the consistent and reliable way in which local services are delivered to us by councils every day of our lives - the civilizing but unglamourous aspects of life that we take absolutely for granted.
I will single out the library service as a case in point. Against a background of central government's stringent cuts, large scale closures and having to justify their very existence in the face of those who think they are an unnecessary anachronism in a digital world, libraries continue to provide an extraordinary range of opportunities for self-enrichment, and not just in the provision of books.
In recent months I have been lucky enough to attend the following library-sponsored events: a Murder, Mystery and Martinis evening with crime writers Peter Robinson and Ann Cleeves sharing insights into how they go about their craft; a talk by the brilliant Sophie Hannah on her new novel and anything else people wanted to ask her; a book launch event with debut novelist, Emma Healey, now riding high in the book chart (no. 2 for the last few weeks) with 'Elizabeth Is Missing'; Music and Mince Pies at Moor Park, where my little granddaughter Amelie was playing the violin with her primary school orchestra; taken part in Haunted Tales at Central Library, with the Dead Good Poets; a puppet workshop, in conjunction with Horse and Bamboo's production of 'Hansel and Gretel' at the Grand, at Palatine with my granddaughters. Saturday will see me at the book sale at Central Library - yes, I know I've just offloaded a large number of books, in the course of moving house, but I am a hopeless case!
I haven't even mentioned the reading groups, storytelling sessions, knitting groups, job skills group, literacy and numeracy groups, jigsaw group, meditation and positive thinking group, basic computer skills groups, the bank of PCs, enabling those who do not have access to the internet at home. And all the others activities that take place in our local libraries. I think the library service enriches our lives and provides cultural and social opportunities for all ages. Oh and did I mention books? You can any request any book and they will procure it for you, at modest cost.
To finish, here is an untitled poem written by Alan Gibbons for the Voices for the Library group, which campaigns against library closures.
I wonder, do we need
Another boarded-up building
In the High Street,
Another plywood or shuttered cataract
Bearing blind, sclerotic witness
To ignorance, wordlessness, decline?
I wonder, do we need
Another abandoned recess
For the tide of crisp packets and Styrofoam trays
To lap and rustle and slap
Against another closed door,
Another back turned
Against the tired, poor, excluded
Yearning to be free?
I wonder, do we need
More rows of empty bookshelves
To make way, one day
For the commodities to define you,
Tell you that if you fill your eyes with purchases
And stuff your ears with products
you can shut out your own humanity?
I wonder, can we still speak and sing,
I wonder, can we turn the page and bring
To all our new generations
A sense that to be human
Is to talk, debate and argue,
Discuss, discover and yearn?
So many questions-
But if they lock this door for good
Who will provide the answers?
By Alan Gibbons