I am a big fan of Hulu. The ability to stream it from anywhere is a big plus. I watch everything from documentaries to full series dramas that I watched as a kid. I also enjoy a lot of their original series – especially their adaptations such The Handmaid's Tale.
Likewise, I am a big fan of the work of Australian author Liane Moriarty. She is a masterful storyteller and creates the most neurotic, quirky characters you can imagine. The Husband's Secret, Big Little Lies and Nine Perfect Strangers are some of my favorite novels by Moriarty. 
So when I learned that Hulu, Moriarty, Reese Witherspoon and Nicole Kidman were working to bring Nine Perfect Strangers to the screen in a miniseries,  I marked the series premiere on my calendar and circled it in red.
Ahead of the August 18, 2021 premiere, let's dig into the novel a little deeper.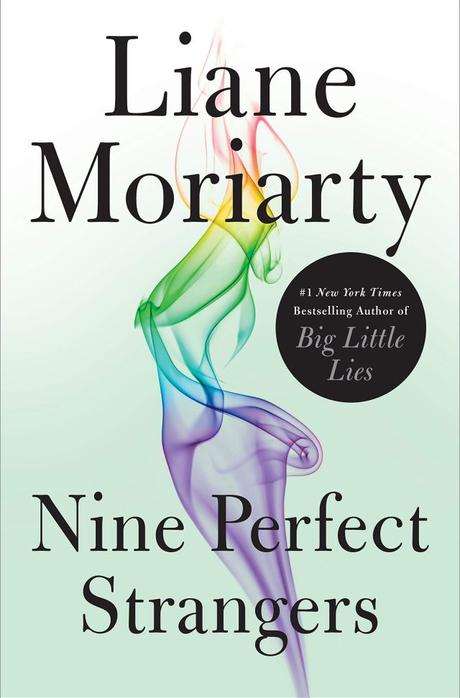 Francis Welty, the formerly best-selling romance novelist, arrives at Tranquillum House with eight other strangers looking to cure her bad back and broken heart. Her fellow guests, while not necessarily needing the health benefits, have all come with a purpose in mind. They want a life reboot, they want to salvage their personal relationships or they are looking for answers that are eluding them.
While her fellow guests make for excellent people watching, the person who she is most interested in is the eccentric director and owner of the resort, Masha.
Francis struggles to immerse herself into the process and things get very interesting to say the least as the group begins to unravel.
The Review
Francis, while a successful author, is an everyday woman. Her adjustments to the dietary restrictions, exercise regime and group activities of this ultra-posh resort will leave you laughing out loud. You can almost place yourself in her shoes – feeling as if you've landed in an alternate universe. 
The polarizing Masha, meanwhile, will leave you slack-jawed staring at the pages. You wonder if she really cares for these people or if she's just finding ways to mess with them. 
The rest of the quirky characters are endearing, shady, fun-loving and intriguing to say the least and it's her ability to bring these characters to life that really make the stories come to life on the screen when the books are adapted.
I recommend you read the book ahead of the premiere so you can compare notes. You must know I'm re-reading this book as we speak. I'm very interested in seeing how the end turns out.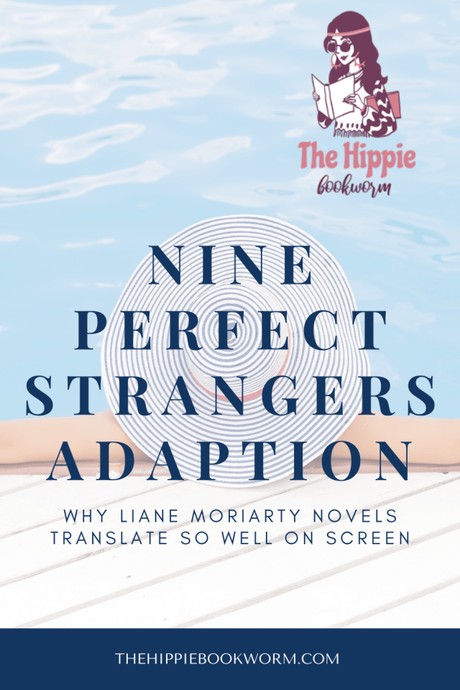 What novels would you love to see turned into a miniseries for TV?
Answer in the comments below and check out my old post about books that I would love to see adapted into movies from 2015. If I Could Dictate The Next Adaptations…
*No copywrite infringement was intended by the use of any images or videos.