Monica Caraffa keeps her Trivia Crown and wins the April Trivia contest.  C'mon guys lets make this interesting! It's May 2nd The points have been reset and game is ON!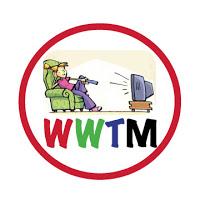 The answer to Wednesday's Trivia Question: Crane Poole & Schmidt was the team at Boston Legal! FIRST FIVES: Bobby Aguilera, Neil Moffatt, Chris Lenge, He Who Shall Not Be Named & Phyllis DiCesare
Honorable Mention: Dani Jackel
Tuesdays Broadcast Top 5 
The Voice-NBC 3.7/11.6
NCIS-CBS 3.0/17.6
NCIS LA-CBS 2.2/12.9
Grimm-NBC 2.0/5.9
New Girl-FOX 2.0/3.6
Tuesday's Broadcast Trendrr Top 5
The Voice-NBC 142,582
Dancing with the Stars-ABC 43,396
New Girl-FOX 27,863
NCIS-CBS 17,883
Grimm-NBC 15,503
Tuesday's Cable Top 5
Tosh.O-Comedy Central 1.6/2.4
NBA Playoffs-TNT 1.4/3.1
NBA Playoffs-TNT 1.2/2.9
Deadliest Catch-Discovery 1.2/2.8
The Game-BET 1.0/2.1
Tuesday's Cable Trendrr Top 5
Stanley Cup Playoffs-NBC Sports 180,235
NBA Playoffs-TNT 145,169
Stanley Cup Playoffs-CNBC 122,273
NBA Playoffs-TNT 119,122
Stanley Cup Playoffs-NBC Sports 107,502
Survivor Another stellar episode of the best show on TV. I was excited while typing, so I may be exaggerating a bit, but damn Survivor was good last night!   The episode flew by. Right off the bat a quick immunity/reward challenge. Cochran really seems to have come a long way since his first Survivor. He was sort of cocky last night and even showed up to the challenge with his shirt off. Remember him the last go around? He wore a vest! Now he's topless.  T...O...P...L...ESS (Anyone know the reference? 10 points if you do!)  During the first challenge, Jeff tempted the tribe with donuts and dogs, hot dogs that is. I think Cocky Cochran shouldn't have gone for the dogs but I guess he was hungry.  Did you catch the shot of a VERY shaky Sandra Bullock on top of that platform? Reynold had some awesome saves but ended up finally falling off which was basically his death sentence. Interestingly enough, Brenda and Andrea battled it out for immunity and the clue. Brenda ended up falling and Andrea won immunity. Andrea foolishly shared the clue, giving  the location of the final immunity idol, to the entire alliance. Bee Gee Eric found the idol and gave it right to Andrea. Fool.  At the first tribal, Malcolm came in having cleaned up so well that I thought he was a girl! Reynold got voted out which was a no brainer...buh bye Q T Pie. Bee Gee Eric easily won the 2nd immunity idol. Then, the plotting began. Again, going to tribal I wasn't sure what was going to happen.  Note to Reynold, the mustache's not working for me at all! Congrats though, Andrea's reaction to her own blindside was PERFECTION.
The Road to The Voice Live Shows Special All I cared about was the "never before seen footage" which was only like 2 minutes of the entire hour. Luckily I TiVO'ed it and fast forwarded to the end. The nbsf was adorable and for this special, Blake was the winner. He was  toooooo freaking cute and too funny for words!  Modern Family Lily lost a tooth on Modern Family and was waiting for the tooth fairy to show up. Apparently Cam was blind and wasted when he left the tooth fairy money and accidentally slipped a Benjamin under Lily's pillow instead of a George. Mitch and Cam plotted to get the money back, but they need the brilliance of super hot tooth fairy Hailey Dunphy to get the job done. Hailey used Santa to get Lily to give the money back. Santa would see her do the wrong thing and move her right over to the naughty list.  I found it strange that Lily would be sleeping or napping in broad daylight at her age, but then I reminded myself that the show ISNT real and Lily's so annoying that they probably want her to take a nap whenever possible just so they don't have to talk to her. It was career day at Luke's school and Phil and his nemesis Gil went at it in the classroom. Best line of the night, Phil was referring to great rivalries and referred to Gil and himself as "He's the Tonya and I'm the Nancy".  Hilarious!  Jay and Manny writing a novel wasn't that interesting to me. What was up with Claire's bizarro black bra underneath her red sweater? Her chest looked really weird for the entire episode, no? Nashville I had a feeling something was up with that Dante guy. I just knew he was bad news even though he was really cute, but I didn't see him running off with Juliette's money. I thought he was just a bad guy, not a con artist. I hope Juliette hires a private detective, finds Dante and has the crap beaten out of him. No idea that Will was gay, but I started to get the gay vibe when Gunnar and Will were sitting way too close on the couch.  That could only mean one thing...smoooooch! That got Gunnar out of his haze! Of course he kicked Will out, but I have a feeling there could be something with Will and Gunnar. What if Scarlett walks in on them? OMG that would be insane. I honestly don't care at all about Lamar and Teddy and all that stuff, the best part of the episode was all Rayna! First the super sexy performance with Liam that freaked Deacon out and then YEAHHHHH finally Rayna and Deacon hooked up and it was pretty juicy! I would have been fine with Rayna and Liam...for a little while but we all want Rayna to be with Deacon and have a lot more hot sexy seasons like last night.
News & Information
-Jon Cryer's getting a raise! He'll now be making $620,000 bucks per episode (or 13.6 million) during the 11th season of Two and a Half Men. While I'm sure Ashton had a great performance review, he's not getting a raise, but he's still the highest paid actor on TV making 700K an episode (aka 15.4 million). I'm betting they gave Jon some of Angus's dough since he's not coming back next season. Don't cha think they now need to change the name of the show? Two Men? Two Men and Nobody Else? Two Men and a Missing Kid?  Two Men and the dumbest kid to ever leave a hit show?
-The Sundance Channel's first crack at it's own scripted original series seems to be somewhat of a success. Rectify, the story of a guy who was released from prison after serving 20 years for a crime he didn't commit, has already been renewed for another 10 episodes.  Congrats Sundance. I didn't watch this one, I was thinking about it, but two hours is tough for me. 
-Also renewed...Veep with Julia Louis Dreyfuss. Do you guys watch this one? I didn't like it and bagged it early. Thoughts?
-More renewals...this one on CNN...Anthony Bourdain's Parts Unknown will be back for another season too.
-At the YouTube new front yesterday along with their programming offerings some pretty amazing facts:
People are now watching 50% more on YouTube than they did last year.

1 billion people are visiting YouTube globally every month.

Citing Nielsen, YouTube now reaches more US adults ages 18-34 than any cable network.
Also discussed, some info on the connected generation:
66% of respondents either spend the same amount of time watching online video as they do watching TV or watch more online video than TV. To break it down even more, YouTube said almost 33% of Gen C spends more time watching online video than TV.

46% of respondents say YouTube is an alternative to TV.

51% of respondents say watching a YouTube video about a product or service has influenced purchasing decisions.

70% subscribe to one or more YouTube channels.

52% say they often share YouTube videos with other people they know.

Nearly 40% actively go to YouTube to interact with their favorite brands.
-Daytime Emmy Nominations were released yesterday, here are the ones that I care about: Outstanding Drama Series-The Bold & the Beautiful, Days of Our Lives, General Hospital, One Life to Live & The Young and the Restless.  (Isn't that all of them)
Outstanding Culinary Program-Best Thing I Ever Made, Bobby Flay's BBQ Addiction, Giada at Home, Recipe Rehab & Trisha's Southern
Outstanding Game Show-Cash Cab, Family Feud, Jeopardy, Lets Make a Deal, The Price is Right and Who Wants to be a Millionaire
Outstanding Morning Show-CBS Sunday Morning, GMA & Today Show
Outstanding Talk Show-Ellen, Kelly & Michael, The Talk & The View


Weird category alert: Have you ever heard of this one? "Outstanding New Approaches-Enhancement to a Daytime Program or Series" WTF is that?




-This Sunday night, Oprah's got Jason Collins on her show. I won't be watching...no need really.  I never heard of the guy before he came out, and I do watch NBA games (well, only Knick games) but since his announcement he's already way too over exposed. Not much Oprah's going to tell me that I don't know or care about. 


Thursday's Trivia Question

: Hoffman and Associates NAME THE SHOW




WWTM-Kristy

Like WWTM on Facebook at Watching Way Too Much




http://watchingwaytoomuch.com

[email protected]