Phablets are currently very popular, as was also shown at IFA 2013, and we talk about the launch of the Samsung Galaxy Note 3 and Acer Liquid S2. If we are to believe new rumors, LG is also working on a phablet, with a size of 6.4-inch.
Last year we talked of phablets (a cross between a smartphone and a tablet) with a size of 5 inches but it seems that manufacturers pushed the boundary between a smartphone and a tablet even further away. Sony recently released the giant Xperia Z Ultra with a size of 6.4-inches. LG, according to new rumors, is also working on the same phablet size.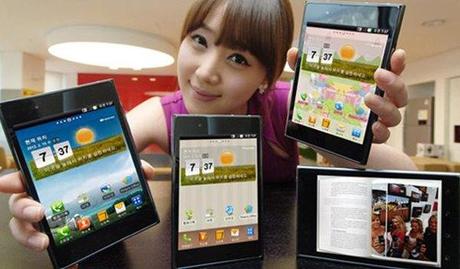 The new model from LG would have a resolution of 1,920 x 1,080 pixels, equipped with a Qualcomm Snapdragon 800 processor with 3GB of RAM and will have an 8 megapixel camera on the back. In terms of software, the tablet would be running on the recently announced Android 4.4 KitKat. About the price and availability of the device, nothing is yet reported, but LG will probably present this phablet at CES 2014 in January.