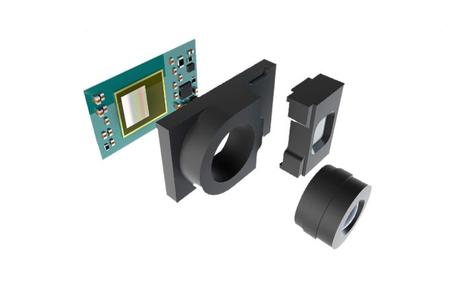 While the Mobile World Congress is still weeks away, where LG will be displaying its latest flagship smartphone, it has confirmed the biggest feature which the LG G8 ThinQ will boast.
As you might have guessed, this feature is in continuance with the Korean manufacturer's efforts in the field of mobile imaging. The 3D front facing camera will be equipped with a "time-of-flight" (ToF) sensor. According to them, this is what it means:
"While other 3D technologies utilize complex algorithms to calculate an object's distance from the camera lens, the ToF image sensor chip delivers more accurate measurements by capturing infrared light as it is reflected off the subject. As a result, ToF is faster and more effective in ambient light, reducing the workload on the application processor thereby also reducing power consumption."
It simply means that the selfie camera in the G8 ThinQ will be the beast of face recognition as far as Android smartphones are concerned. The advanced technology brings depth-sensing to the table, resulting in a much-advanced biometric authentication, possibly as secure as the Apple Face ID. This could mean a wider notch on the smartphone, but I guess the world has made its peace with this ugly design flaw.
Other features and the detailed specifications of the LG G8 ThinQ will be revealed at MWC later this month.

Ankit writes code for a living. He reviews gadgets and books in his free time, and believes in the magical power of a strong cup of coffee.