While everybody's been wondering whether phones and tablets have to be strictly flat, LG went ahead and created its first-ever curved smartphone – the LG G Flex (the only curved phone besides the Samsung Galaxy Round). With its flexible screen and battery, this phablet will definitely pique your interest.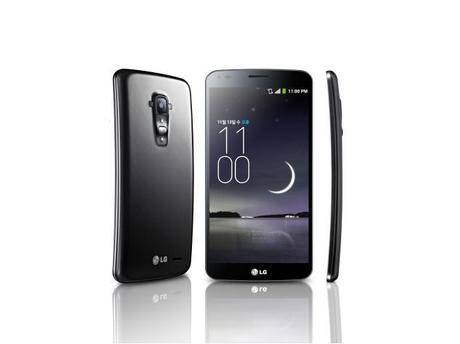 With it's bendable body, the G Flex truly stands out in the phone world.
The G Flex boasts a massive 6in screen , placing it into the category of the Nokia Lumia 1520, but seeing that its curved top to bottom, it is much easier to hold the G Flex in your hand. Still, the large screen has its benefits – better viewing for videos and photos, but it also means that the battery is larger (3,500mAh), so you'll get to use it for longer periods of time without a care. The back of the phone is covered in self-healing coating, which makes scratches disappear completely or at least become less noticeable over time. The resolution (1280 x 720) isn't all that impressive for such a big phone, but we're hoping that LG will work on that in the future.
On the inside, the LG G Flex is quite similar to LG G2 – it includes a Qualcomm Snapdragon 800 chipset, a quad-core Krait 400 processor (clocked at 2.26GHz) and 2GB of RAM. It runs as smoothly as you'd expect and performs all tasks extremely fast. At this point you might even be grateful for the fact that it has the lower-res display – it seems to be even faster because of it! You get 32GB of internal storage, but, unfortunately, you can't expand it because there's no microSD slot. The LG G Flex runs on Android 4.2.2 Jelly Bean.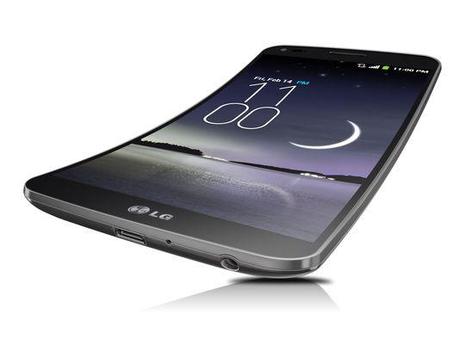 Because of its soft curves, the LG G Flex fits better in your hand.
The main camera has a 13-megapixel sensor that can shoot photos with a resolution of 4160 x 3120 pixels (maximum) and 1080p videos. The 2.1-megapixel camera shoots 1080p videos as well. The image quality is pretty decent; the colors look natural and the picture is sharp. LG added a lot of interesting shooting modes, features and options to the G Flex camera, and with each mode comes a brief summary from LG for easier use (you can, of course, turn them off).
In terms of connectivity, the LG G Flex comes with quad-band GSM/GPRS/EDGE (for global roaming), tri-band 3G, dual-band 4G LTE (for fast mobile internet), dual-band WiFi (including WiFi Direct and Hotspot), NFC and Bluetooth 4.0.
AT&T has announced that they will be the first to offer this curved phablet on January 24, for $300 (£182) on contract. If you are interested in buying the LG G Flex, you won't have to wait much longer.