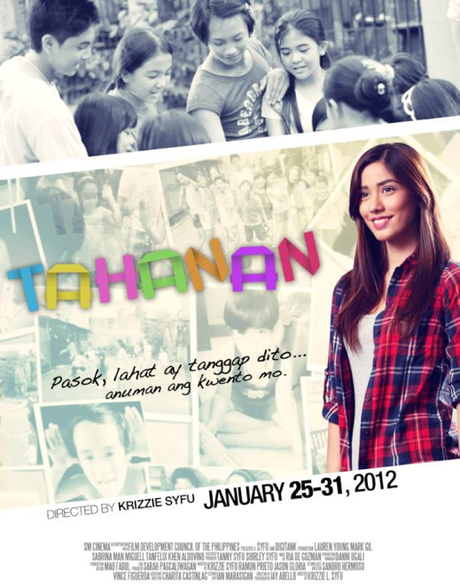 Lezz Support Philippine Independent Cinema
The other day, I got an e-mail from Madon Padilla asking me if I could blog about her friend's movie coming out this week. How could I say no? Especially when this is a first from the big shot series produced by SM. Movies written and directed by 20-something year olds. Would you believe that?

Had I lived in Manila or Cebu I would honestly give it a go. It's interesting to know young people are capable of doing movies now. Here's the film maker's impressive profile: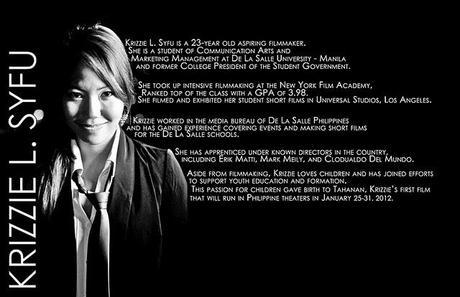 And a little info about the movie:

A young heart's journey of finding inner peace, accompanied by stories of children who can still enjoy life, smile and dream everyday in spite of what they have gone through. 

The film is a medium to bring about a socially relevant issue: Child Abuse, at the same time, touching the hearts of Filipino families, with the drama that comes in the relationship of the characters in the film.
 


The screening is on Jan 25-31, 2012. ( SM Mall of Asia, SM Megamall, SM Manila, SM Northedsa and SM Cebu )


Link to Official Poster: https://p.twimg.com/Ai2ke5HCMAA4QVd.jpg:medium

Link to Trailer: http://www.youtube.com/watch?v=n2fz7qeX5eA&list=UUnvk2qQtZ-74DU1qwkRVeEg&index=1&feature=plcp

Will you watch the movie for me? Lemme know you thoughts after watching it!

Thank you for the e-mail Madon!