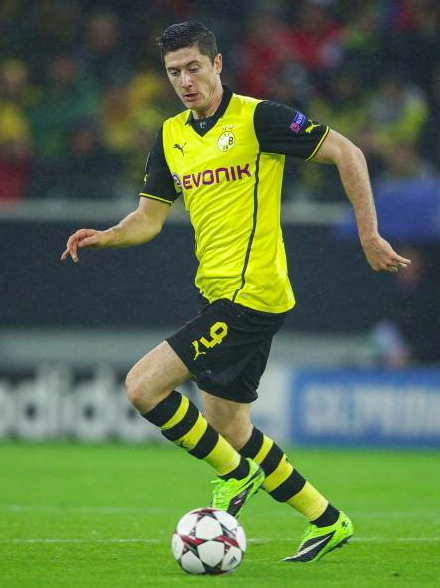 Written by Ashwin Raja.
Though it was probably football's worst kept secret, the announcement that Robert Lewandowski will sign for Bayern Munich at the end of this season was greeted by anger and resentment by football fans the world over. It sparks new life into the age old debate about the influence of money in the modern game.
FC Hollywood, as Bayern are infamously known, are no strangers to pilfering other Bundesliga sides of their top talent. Of their current squad, only three, Bastian Schweinsteiger, Philipp Lahm and Thomas Muller are products of their youth setup. This is far below the norms set by other European giants.
In adopting such a ruthless recruitment policy, Bayern have not only effectively reduced the competition in Germany to a one, or two horse race at best, they are also undermining the faith football fans place in their players. Time and again, players have defied all expectations and moved to the Allianz Arena in search of glory.
Robert Lewandowski's move will come exactly one year after Dortmund lost another key figure in Mario Gotze to their bitter rivals. Gotze and Lewandowski's defections are all the more infuriating for Borussia as their claims of "wanting to win trophies" are moot, considering that both Dortmund and Munich have been equally competitive on all fronts for the past few seasons. It is only now that there is a significant gulf between the two clubs.
This is largely attributed to Bayern strengthening significantly both on and off the pitch, as opposed to Dortmund not having made any major signings apart from the up-and-coming Henrikh Mkhtiryan and Pierre-Emerick Aubameyang. Add to that untimely injuries to several vital cogs in the machine, and what ensues is a nightmare.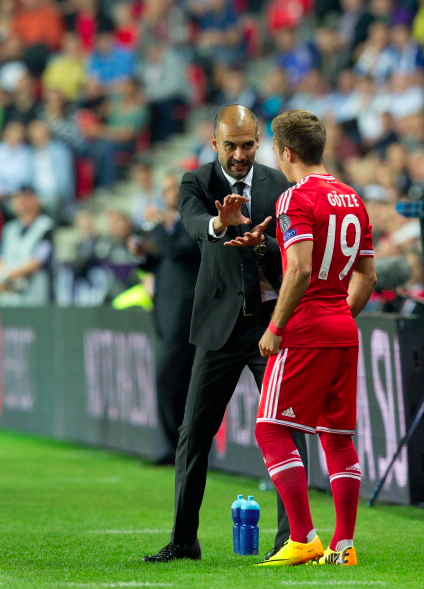 Relatively speaking, Lewandowski's move will not be seen as traitorous as Gotze's for two main reasons. Firstly, his age - At 25, he is at the prime of his career and a move to Bayern is pragmatic as it coincides with the conclusion of Pep Guardiola's first season at the club. Guardiola's Barcelona were renowned for the cutting-edge midfield that made being a striker the easiest job in the world, and with one complete season under his belt, he will have had enough time to implement the same ideologies. It could potentially catapult Lewandowski's career to all new heights.
Gotze, on the other hand is seen as a precocious talent still in the process of learning his trade. Though his move has not been unfruitful, he could have given a few more years before making such a high-profile move. Secondly, and perhaps most importantly, Lewandowski was not a local boy like Mario Gotze. The bitter taste of losing a player in such fashion is something that any football fan never forgets, much less forgives.
There is only one logical explanation that can follow. Money was the deciding factor in these transfers. Borussia Dortmund, though not a poor club by any means, are far less financially equipped than Bayern Munich who have traditionally always been in the top brass, money wise. A telling statistic is that the average player at Bayern earns as much as the highest paid player at Dortmund, if not even more. Thus, faced with the prospect of potentially doubling or trebling his weekly wages, none but the most loyal find it hard to say no.
This conundrum is not exclusive to Bayern Munich. It permeates throughout the footballing universe like an invisible ether, constantly exerting influence, silently but significantly. Money, if nothing else, has served to empower clubs in their Machiavellian quest for power. To quote Frank Galvin from the 1982 film 'The Verdict,
You know, so much of the time we're just lost. We say, "Please, God, tell us what is right; tell us what is true." And there is no justice: the rich win, the poor are powerless. We become tired of hearing people lie. And after a time, we become dead... a little dead. We think of ourselves as victims... and we become victims. We become... we become weak. We doubt ourselves, we doubt our beliefs. We doubt our institutions. And we doubt the law… 
An increasing number of high-profile, high-net-worth individuals are dipping into the game from all around the world, and gone are the days when a local businessman would solely be the man in-charge.
The said owner believes that he is entitled to do anything and everything to deliver results. As a direct consequence, managers are hired and fired whimsically, and players are signed for astronomical prices. Determined to expand their global reach, clubs have become increasingly disconnected from their local communities. Fewer and fewer players break through the ranks and become world class players, with the obvious exception of Barcelona.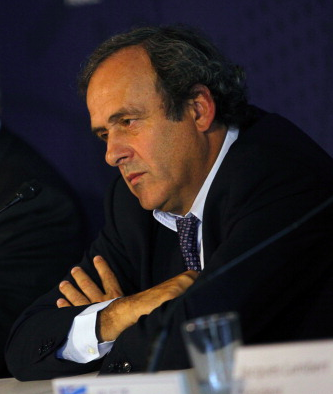 Why? Clubs are not prepared to give their youngsters the time they need as they push for immediate success. Such myopic vision is the root cause of instability. This instability finds its way unintentionally into the international scene as well. The best example is the current scenario in England. With such a large influx of foreign players, the chances that home grown players are given are drastically diminishing.
Among the present top four in the Barclays Premier League, only Liverpool and Chelsea can boast more than five English players in their squad. Contrast this with the top four clubs in Spain and Germany that at least have seven home grown players each. Thus, the selection pool that the manager has available is reducing both in qualitative and quantitative terms, and England's future does not look too positive.
Having said all of this, there is always scope for change. UEFA's Financial Fair Play regulations were enacted with the hope that it would be the proponent of this change. Instead, what has happened is clubs continue to do the same things as before, albeit far more cleverly. They are using the whole institution as a veil to hide behind. If and when real change will be enacted remains to be seen, but until then, don't be surprised to see more Lewandowki-esque transfers. It's just the way football is these days.