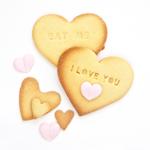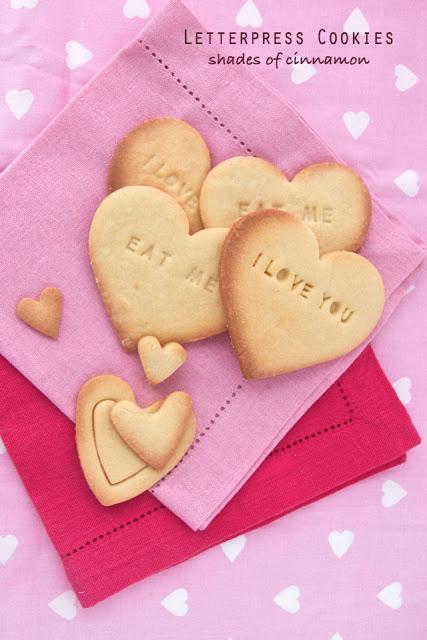 I found  this lovely Letterpress Cookie Set at the online store Yuppie Chef, and

we

tried them out on these heart shaped Cookies for Valentines Day.  The set comes with three cutters in different shapes and all the letters of the alphabet, as well as a few sayings already spelt out for you.  All you have to do is fit the letters into the cutte

r
and press down into your cookie dough, and voila its printed on your cookie.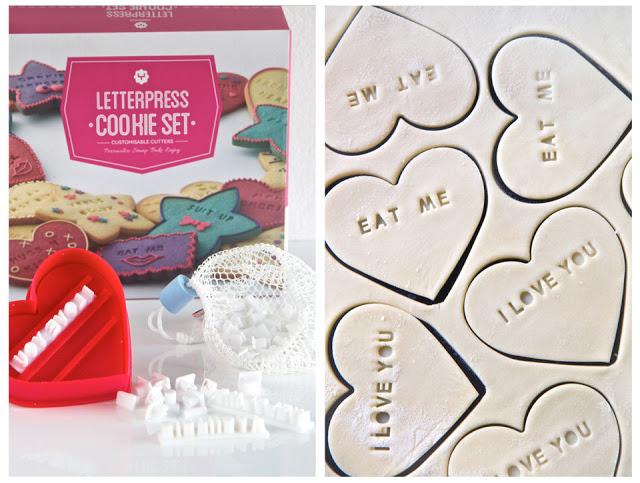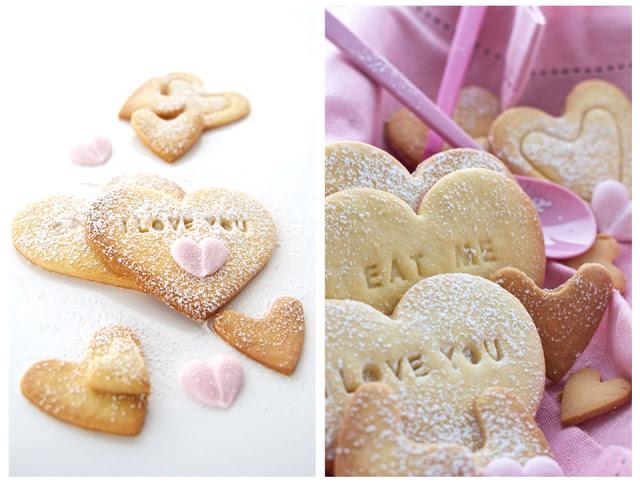 This recipe is great because the cookie dough doesn't spread out when baking, so the letters stay visible once baked.  Its a lot of fun, but if you dont have the letterpress, cut the cookies into your favorite shapes, or make into bite sizes

tastes to

serve with your tea o

r coffee.  They keep well for weeks in an airtight container.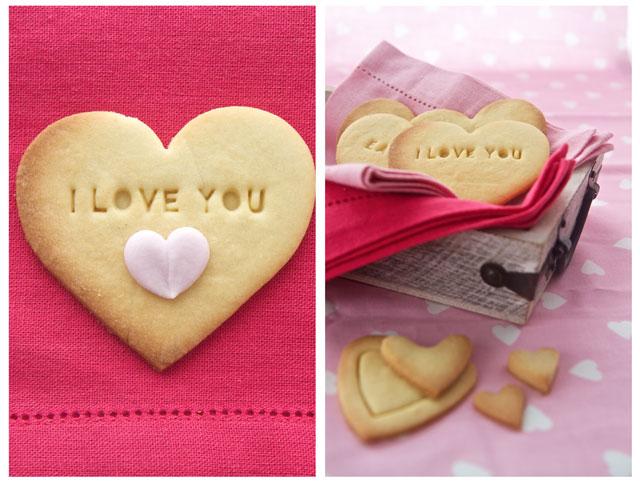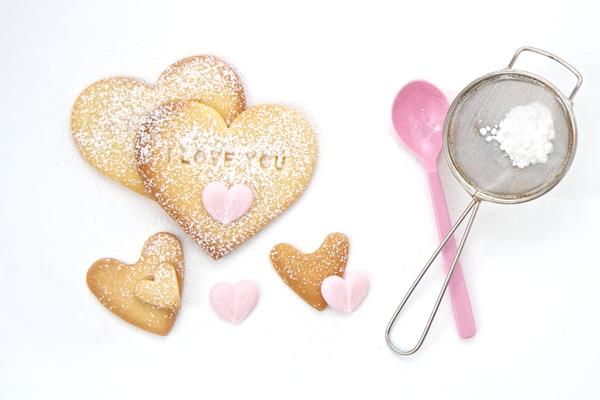 Recipe  by
Helen Thomas
  Letterpress cookies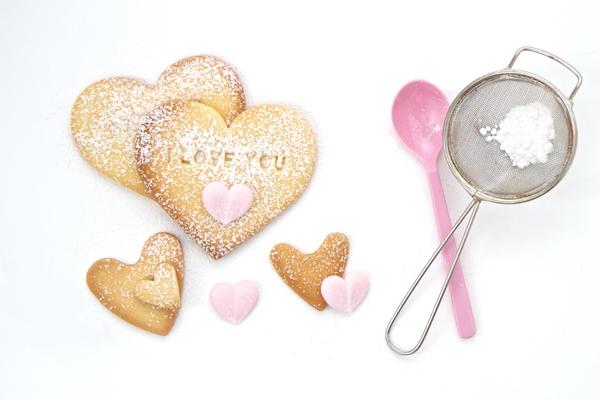 Author: Helen Thomas
Recipe type:
Baking
Serves:
8
Prep time:
30 mins
Cook time:
12 mins
Total time:
42 mins
Print
  This is a simple foolproof recipe that makes delicious biscuits, that keep their shape well. Ingredients
250g/9oz butter softened
140g/5oz icing sugar, sifted
1 tsp vanilla extract
1 large egg yolk
375g/13oz plain all purpose flour, plus extra for dusting
Instructions
Beat the butter and sugar together in a large bowl until very pale and fluffy.
Add the vanilla and egg yolk and mix well.
Sift in the flour and mix until it forms a firm dough.
You can work it in with your hands to form a smooth ball.
Wrap the dough in cling wrap and refrigerate for an hour.
The batter can be frozen at this stage for later use.
Preheat oven to 190ºC/375ºF/gas mark 5 and line 2 baking sheets .
Roll out the dough on a lightly floured surface until it is 3mm thick.
Cut the biscuits into shapes you like and bake for 10-12mins or until pale golden.
Transfer to a wire wrack where they can harden.
3.2.1682