The past few months I have been obsessed with anything striped, polka dotted and gold. Last week my newest Kate Spade purchase arrived in my office wrapped in the cutest tissue paper and it got me thinking…..would my boyfriend kill me if I pained gold stripes on the living room wall??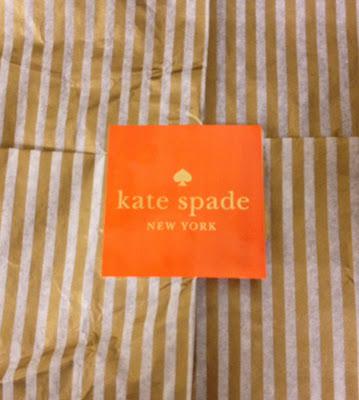 Kate Spade Inspiration
 I broached the subject and like always his response was 'It's not my style – but as long as it looks nice, do whatever you want......' YESSS!!!!
The first step was to find an inspiration photo online. I went to 
Pinterest.com
(my go to for projects like this) and found exactly what I was looking for.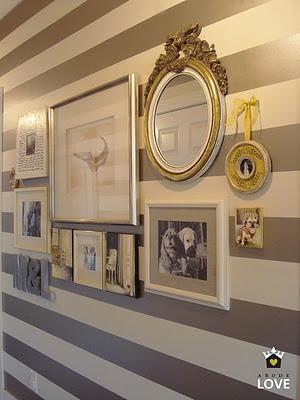 Pinterest.com Inspiration via Cheap Chic Nursery
 After a night of measuring, moving furniture and drawing chalk lines….I was ready to hit Home Depot. I bought 2 small cans of Martha Stewart gold paint and got to work.
I'm in LOVE with the outcome! So….maybe boyfriend will let me polka dot the bathroom now?? 
J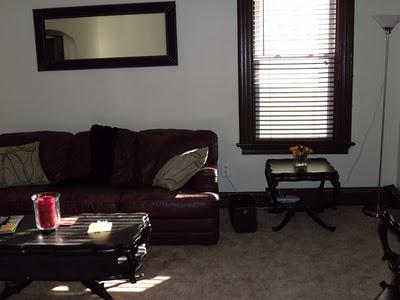 BEFORE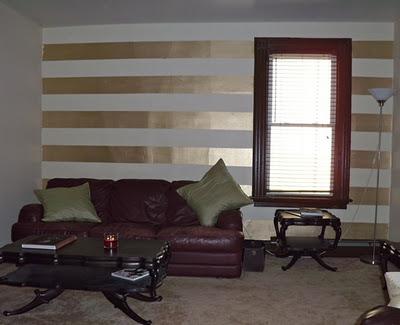 AFTER