While I consider myself quite the professional shopper, Black Friday is something I don't mess with. Sure there are some serious savings to be had but the whole experience takes a toll on my patience. Waking up at 6am, standing in line and shopping at a crowded mall is actually my vision of hell.
Cyber Monday...you are my friend.
Cyber Monday is built on the notion that most people are back at their desks the Monday after Thanksgiving break, in holiday mode and ready to shop online.
I actually find the bulk of my online shopping deals sitting in my inbox Monday morning. While the amount of emails I receive from some of my favorite stores can be annoying on a normal day....on Cyber Monday, its a treat! There isn't as much press surrounding Cyber Monday as there is for Black Friday - but don't let that fool you. There are some SERIOUS deals to be had.  Below you will find some of my Cyber Monday online shopping tips, as well as a leak to a great sale. Happy Shopping!
Cyber Monday Online Shopping Tips: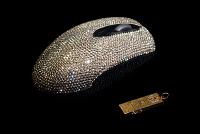 -It's still early! Make a list of your favorite stores or the best places to buy gifts and get on their mailing list now. You wont even have to look for the sale, it will be sitting in your inbox first thing in the morning.
-Shop and earn points with your credit cards. Make sure you shop with a card that will give you the most benefit. I always shop online with my American Express for security and of course....points!
-Most companies will offer some type of free shipping, check your cart and make sure it's been added. A lot of times a cart will default into charging you for shipping so double check you are getting your freebies before checkout!
-Some companies will state the estimated ship date, others wont. Make sure to call and double check your purchase will arrive before the holidays.
-While I don't hold a special place in my heart for New Jersey.....there is no sales tax. So find a friend in the Garden State and ship your goodies to their house :)
Don't miss this deal!


On Cyber Monday, starting at 12pm ET, Gilt will launch new sales every 3 hours. If members spend over $250, they will receive a $50 credit to spend on the site between November 20th and December 11th. You pay for shipping on the first purchase, but receive free shipping on additional purchases throughout the day!
DoorBusters for the Fashionista:
Kate Spade New York Small Grand Street Tote
Original $375 --- Gilt Retail: $229 --- Gilt doorbuster: $119!
Emilio Pucci Graphic Down Puffer Coat
Original $1,775 --- Gilt Retail: $688 -- Gilt Doorbuster $399!
Kenneth Jay Lane Enamel & Crystal Ladybug Necklace
Original $46 --- Gilt Retail: $25 --- Gilt doorbuster $12
M.C.L. by Matthew Campbell Laurenza Pink Enamel Gothic Tear Bangle
Original $855 --- Gilt Retail: $429 --- Gilt Doorbuster $198
Missoni Home Bathrobe
Original Retail: $358 --- Gilt Retail: $197 --- Gilt Doorbuster: $79!