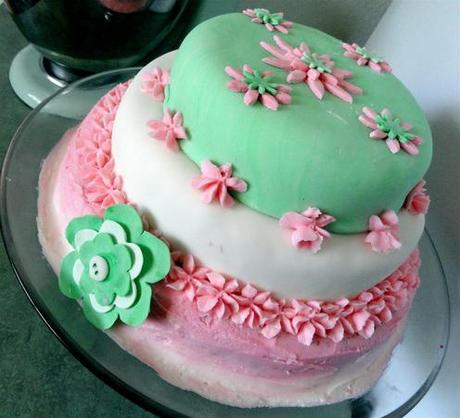 Almost the middle of August, and the sun still burns bright at 7:00 at night. There are a few things I still haven't adjusted to here in Texas: months of over 100 degree heat being paramount.


As I ate dinner with Kate, Shane and Ryan tonight, I told them of my longing for winter days. Days where the sun struggles to break through the clouds, nights that come fast and early, before I even set my bags down from work. Most people shake their heads when they hear me speak like this. Most people love the stretching sun, and the way the days seems to last forever.




But I am a baker, and baking is far more enjoyable in the winter months. Baking is delightful when your kitchen warms you up after a brisk walk outside. Baking is  rewarding when a hot roll and a cup of tea erases the earlier chill of a morning errand.




Baking is miserable when its 105 degrees outside and your air conditioning struggles to keep your apartment in the 80s.




Most (wise) bakers in Austin put away their oven mitts during the unbearably hot months of July and August. They turn to their ice-cream makers, to cool cucumber salads, to trips to Barton Springs. But then there is me, and I can't stop myself, I continue to bake.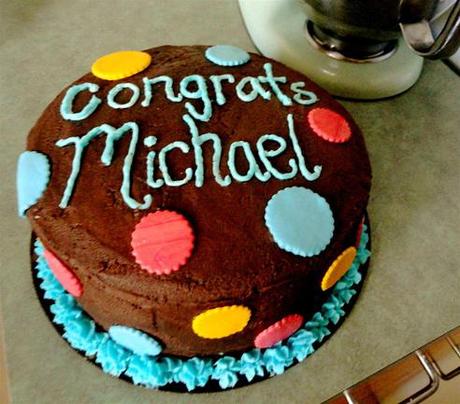 What has captured my fancy during these hot, dry months is the classic cake. The classic cake adorned and made pretty.


I have always enjoyed making a simple three-layer cake. Pulling the pans out of the oven, taking a knife around the edge of each cake, letting my nose take in the smells of sugar and butter...just delightful. But it is only recently that I've discovered the pleasure of designing and decorating a piece of cake art.




Over the past two weeks, I've baked three cakes, and I just pulled the fourth out of the oven. My wallet is lighter now and my baking cabinet is brimming with

fondant cutters, dyes, dowels and cake boxes. I've  been commissioned to make quite a few cakes in the next few months, and I'm already filling my sketch book with doodles, recipes and dimensions.


These are some of my creations. I've brought them to birthday parties, to children's homes and to my office. If you live in Austin, and you're in need of a cake, I would love to bring one to you too.


The recipe I share today is another treasure from the cake goddess, Evan. This is a simple chocolate layer cake that holds up to decorating while still tasting moist and chocolaty.


I hope you have a great weekend. I'm making a cake, a few dozen cookies and then some Jalapeno bagels I'll be sharing on Monday morning.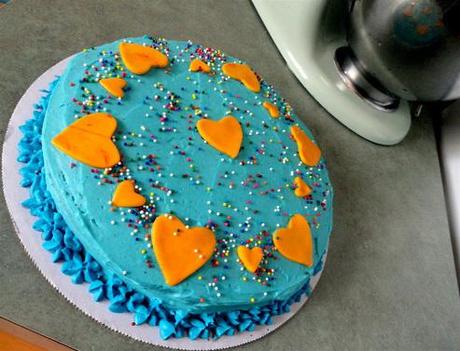 Chocolate Layer Cake
Yields:  3 (8-inch) round pans or at least 30 cupcakes
1 1/2 cups semisweet chocolate morsels
1/2 cup butter, softened
16oz (1 package) of light brown sugar
3 large eggs
2 cups all purpose flour
1 tsp baking soda
1/2 tsp salt
1 8 oz container of sour cream
1 cup hot water
2 tsp vanilla extract
1. Preheat oven to 350. Melt chocolate in microwave safe bowl for one to two minutes or until smooth, stirring every 30 seconds.
2. In a large bowl, beat butter and brown sugar until well blended. Add vanilla and then add eggs one at a time, beating until just incorporated. Stir in melted chocolate with a spatula, folding  until blended.
3. In a separate bowl, sift flour, baking soda, and salt. Gradually add to chocolate mixture, alternating with sour cream. Be certain to begin and end with flour. Once blended, gradually add one cup of hot water in a steady stream. (The batter will look extremely thin and you might think you've made a mistake, but I promise you: perfection)


4. Pour batter into three, parchment lined pans (greased and floured) or into paper lined cupcake pans.


5. Bake at 350 degrees Fahrenheit for 20-25 minutes (cupcakes) or 40-50 minutes (cakes).
6. Place baked cakes on a cooling rack for 15 minutes before removing from pan. Frost generously with your favorite chocolate or vanilla butter cream.


Always

,




Monet




Anecdotes and Apple Cores