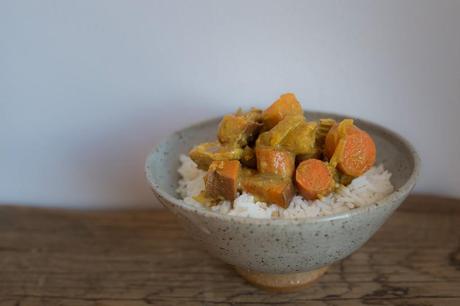 I know I shouldn't complain. Colorado has had a mild winter, especially in comparison to what my friends on the East Coast have been facing. But, I still miss my Austin winters, where we'd barely dip into freezing before we'd warm right back up into summer temperatures. Over the weekend, we got hit with over 12 inches of snow. School is cancelled and our roads are still a mess. Even worse, the weather isn't supposed to improve over the next 7 to 10 days (a RARITY in Colorado). We usually get a dose of snow that's followed up by a good week of sunshine.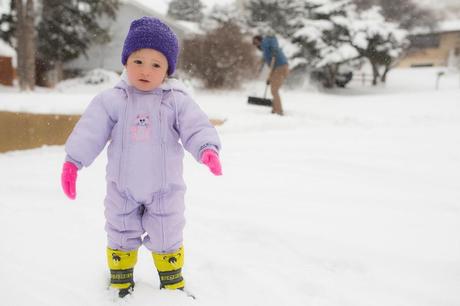 And why I am really complaining? Well, I'm on call to photograph three births (one of which is in Denver). Driving in this weather, in the middle of the night, is just not ideal! Especially when you need to get somewhere quickly! So if you have a second, send a good and warm thought my way. I'm hoping that all these babies don't come at the same time…and I'm hoping that we can all get to their birthing places safely!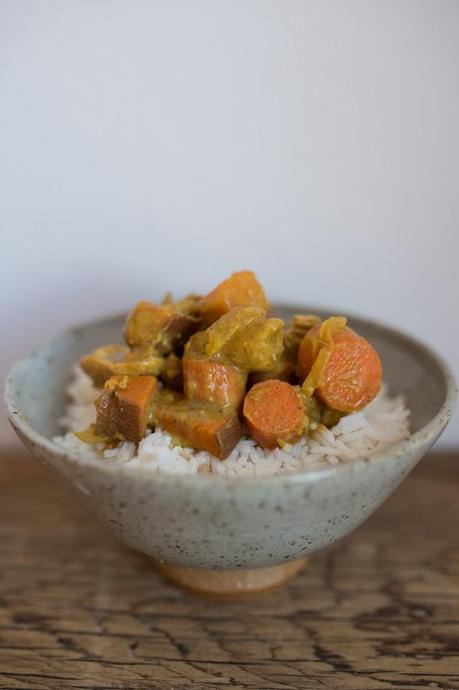 This sweet potato and carrot curry is on the menu today. It is the perfect winter meal. Warm, comforting, and with enough spice to make dinner interesting. I love the subtleness of lemongrass, and you'll find that it adds a layer of complexity that other curries lack. We made this in little under an hour, but it tasted as if it had been on our stove all day. I hope you enjoy it as much as we do!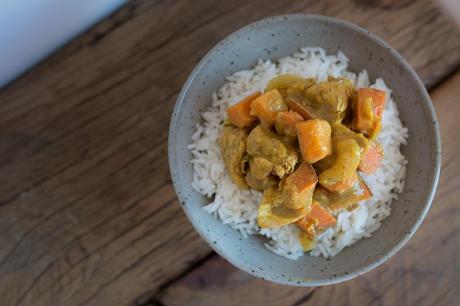 Sweet Potato and Carrot Curry
Recipe from Quick and Easy Vietnamese by Nancie McDermott
2 tablespoons vegetable oil
1 tablespoon coarsely chopped garlic
1 cup thinly sliced onions
2 stalks fresh lemongrasss, trimmed and cut into 2-inch lengths
5 slices fresh ginger
3 tablespoons curry powder
1 pound boneless chicken breast (or thighs) cut into big, bite-sized chunks
2 tablespoons fish sauce
1 teaspoon sugar
1/2 teaspoon salt
1 teaspoon chili-garlic sauce
3 cups chicken broth
1 1/2 cups unsweetened coconut milk
2 1/2 cups chunks sweet potatoes and carrots
In a large deep saucepan, heat the oil over medium heat. Add the garlic, onion, lemongrass, and ginger and toss well. Add the curry powder and cook until the herbs are fragrant and the onion is translucent, about 2 minutes.
Add the chicken and cook for one minutes. Toss well and cook until the chicken begins to brown. Add the fish sauce, sugar, salt, and chili sauce. Add the broth and bring to a boil. Reduce the heat to maintain a lively simmer and cook for 10 minutes.
Add the coconut milk, sweet potatoes and carrots and simmer until the vegetables are tender and the chicken is cook, 10 minutes. Remove the lemongrass chunks and serve with white rice.