Happy Independence to all!!
Different people celebrate this day in different manner: Some put the tricolor paint on their cheeks, some wear clothes in a special color coded scheme, some by watching news channel all day along, while others by just sitting at home enjoying a holiday!
So in case you are from the 4th category, my post is all yours!
The only link I could find between fashion and Independence day was
Khadi
. And what better day to talk about this versatile fabric. Its the only one that keeps you warm in winters and cool in summers. Plus it infuses a great sense of respect for our own country.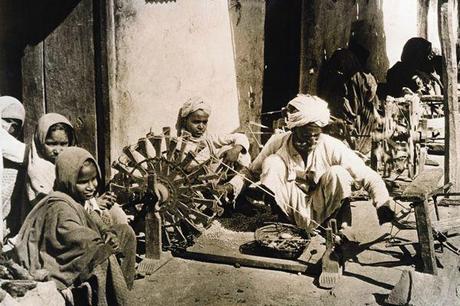 You know why Gandhiji preferred Khadi over any other fabric? Because Khadi is hand woven made bit by bit with the help of Charkha as compared to machine made fabrics. So, he believed that khadi was a symbol of self reliance. One makes one's own cloth and wears it.
Over the years, many Indian designers like
Ritu Beri, Rohit Bal, Raghavendra Rathore, Sabyasachi, Rahul Misra
have worked with this fabric and have shown their creations on the ramp as part of the celebrations for the Independence Day.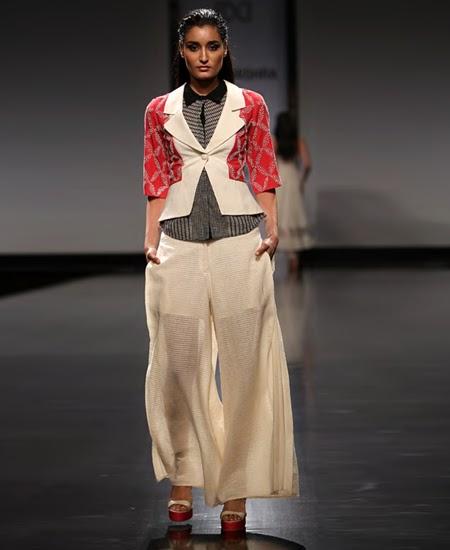 The iconic Rahul Misra jacket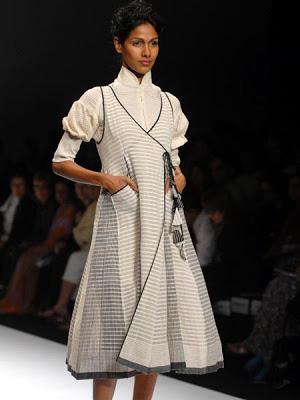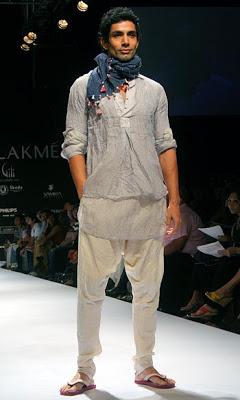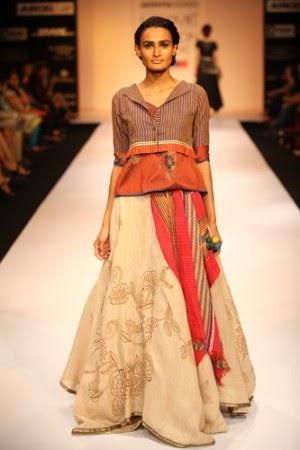 Pero
by
Aneeth Arora
is a label inclined mainly towards the hand woven fabrics and Indian weaves. Each collection of Aneeth's speak volumes about the essence of India and so no doubt she is one of my favorite designers. From her collections.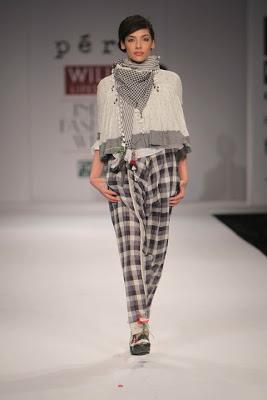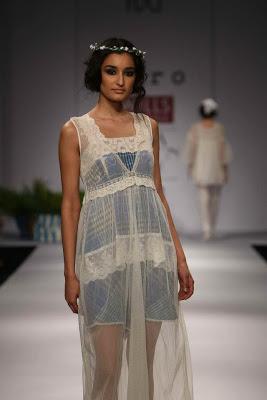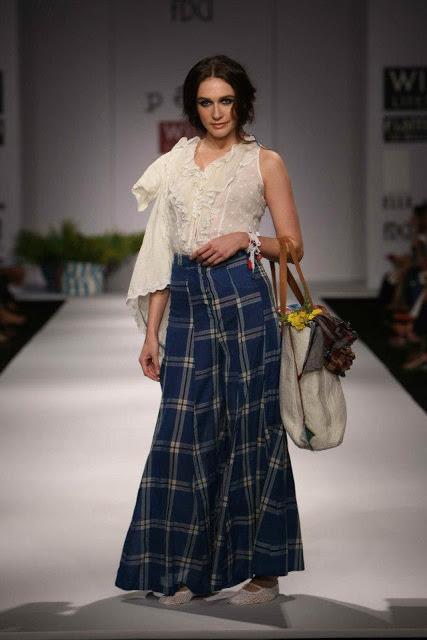 You can view Pero's Spring Summer(SS) collections for the past 3 years on the link given. they are a great inspiration.
SS'13
SS'12
SS'11
Also view these exclusive posts on Aneeth Arora on one of my favorite blogs Wordpress.com here and celebration of cottons 
here
.
Want to try some traditional fabrics. Well, I usually shop from these for khadi ,cotton and traditional weaves Indian wear. You can find the nearest store or shop online here:

Fab India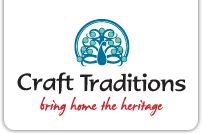 Craft Traditions
You may also try this one: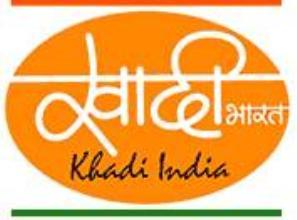 Khadi India