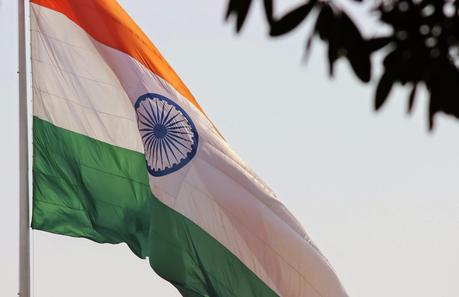 Have you ever been to a place where there is peace in chaos, silence in a busy traffic and simplicity in the web of a crowd? Well, it's all here, in India, where I belong to.
Known for its rich diversity of religions and cultures, it is equally a land full of colors, happiness, confusion, disappointment, all at the same time.Who knew a plate of hot and spicy alu puri at a roadside dhaba could be more appeatising than a North Indian deluxe platter in an expensive restaraunt wherein we are compelled to throw in additional bucks? When most of us fall for the high street labels, where everything from a small bow tie to the whole nine yards is machine made, we have thousands of karigars working day and night, designing handcrafted one-of-a-kind pieces that carry a much deeper ethnic connect, increasing its value manifold.`A walk through the narrow lanes of a street shopping market and one finds that there is no dearth of choices, there is inspiration in everything. A car ride to the busy market might consume your whole day but not the rickety auto-rickshaw who will no matter what find its way through the endless traffic furiously and fearlessly even though the ride is akin to a bumpy ride in an amusement park.
You might not see a smile on the Punjabi aunty in glitzy clothes walking next to you, but you will never fail to miss the passionate smile on a kid serving golgappas to a seemingly long queue.While we are all fed up with our lives and career, dissatisfied with our low-paid jobs(well that's what we end up wondering even though one has two cars parked in the driveway), we have these people working tirelessly and passionately to make their ends meet, be it the barber with his magical fingers going cut cut cut or the chaiwallah at the tea stall. Even the mere mention of chai arouses the taste buds. There is no fun in vodka shots that give you crazy hangovers than what  is in a hot cup of ginger tea. It is addictive yet not infectious.
We, in India celebrate all festivals, we celebrate life. A Catholic person will celebrate Holi or Diwali with same fervour and enthusiasm as a person from a Hindu community. Nowhere in the world will you see an elephant decorated like a bride or a majestic monument built by a prince for the love of her life. India is indeed an enriching mix of traditions and cultures. It is all deeply engrained in the very fabric of our country.
There is music in everything. If strumming the strings of a guitar is music, then so is in the carefree flow of a river, in the morning chirp of a bird, in the silence of a desert, in the honking of cars on a busy street and in the tinkle of bells in a temple. When there are evening prayers goig on in a religious place, the same lane adjacent to it is clogged with vehicles that seem to move in almost every possible direction, all at the same time, trying to find their way through the crowd in this fast-paced life pf India. There is as much happiness in traveling in a local train as is in traveling on an economy class in an airplane. What difffers is our way of perceiving the circumstances, the surroundings, and the life iin this country we call INDIA.
Happy 67th Independence Day!